Does Sarah Ferguson Really Still Support Prince Andrew?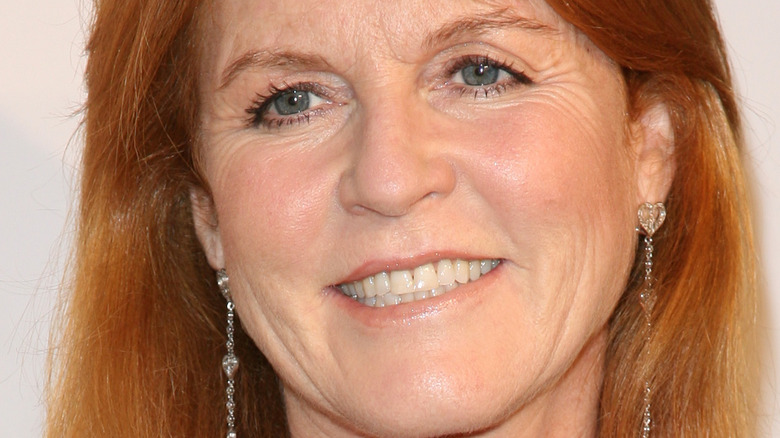 Featureflash Photo Agency/Shutterstock
If you think Prince Harry and Meghan Markle have it bad in the press, try being Prince Andrew. When Jeffrey Epstein, the disgraced socialite accused of heinous acts against women and young girls, was arrested for sex trafficking, many high-profile celebrities began to go down with him (via CNBC).
One of the most infamous associates of the billionaire was Andrew, Queen Elizabeth's third (and rumored favorite) child. According to The Guardian, Epstein and Andrew have been pals for a long time. They met back in the 1990s, introduced by Ghislaine Maxwell, who is as of publication in prison awaiting trial for her part in the abuse that unfolded. They had a close relationship and Andrew has been allegedly involved in some of the crimes conducted by Epstein and Maxwell.
It's hard to imagine standing by someone accused of such horrible crimes and linked to such disgraced individuals. That's why those who are fascinated by the royals are wondering if Andrew's ex-wife, Sarah Ferguson, is still standing by him.
Sarah Ferguson believes her ex-husband is innocent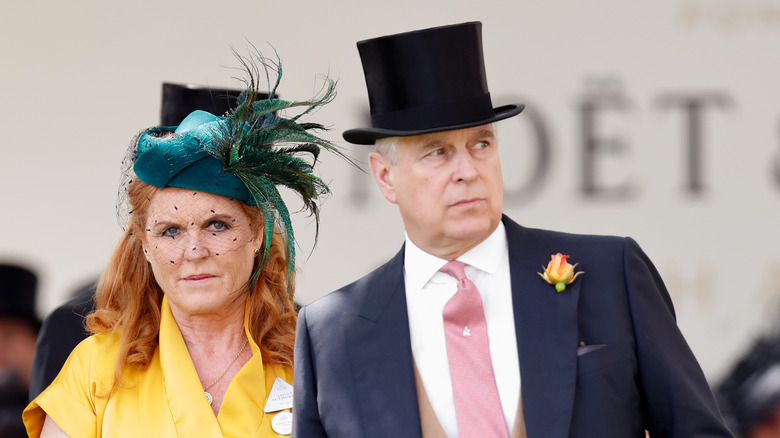 Max Mumby/indigo/Getty Images
Sarah Ferguson and Prince Andrew separated in 1992 and officially got divorced in 1996, but that doesn't mean his ex-wife was not aware of what was going on. According to The Telegraph, Ferguson arranged for Jeffrey Epstein, the convicted and now dead sex offender, to pay off her debts back in 2011.
Ferguson quickly took to the media to make a statement, sharing, "I personally, on behalf of myself, deeply regret that Jeffrey Epstein became involved in any way with me. I abhor pedophilia and any sexual abuse of children and know that this was a gigantic error of judgment on my behalf. I am just so contrite I cannot say. Whenever I can I will repay the money and will have nothing ever to do with Jeffrey Epstein ever again."
While Ferguson was aware of the allegations against Epstein, as well as the fact that her ex-husband was close friends with him, she still thinks Andrew is innocent (via the Daily Mail). When it came to her ex-husband, she shared, "I loved him and I still love him today, I will stay by his side because I believe in him, he is a good man."
Andrew has been accused of rape, amongst other abuses, during his friendship with Epstein and Maxwell. However, Scotland Yard has chosen not to take any further action and the prince has not been formally charged with any crimes.