Laura Wright Opens Up About Past Body Struggles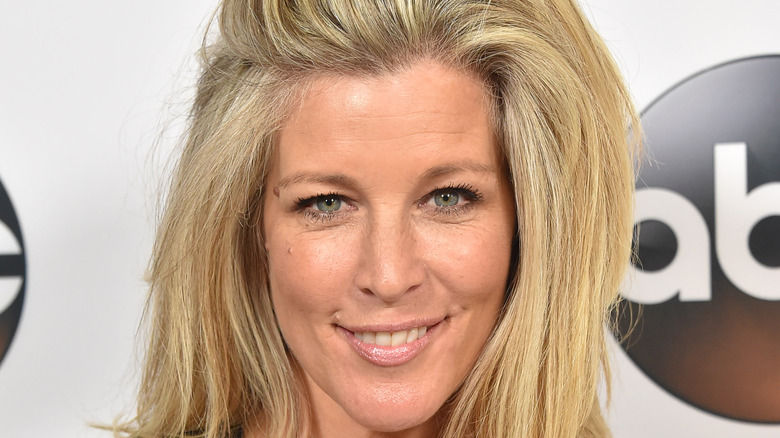 DFree/Shutterstock
"General Hospital" star Laura Wright has been entertaining daytime audiences for 30 years. After doing some modeling and working odd jobs in her native Maryland, Wright, then known by her maiden name, Laura Sisk, got the call to head to New York and audition for the ABC soap, "Loving," and was shocked when she found out she had the job. As Ally Rescott on "Loving" and then its short-lived spin-off series, "The City," Wright played the ultimate young heroine and then switched gears to make the move to "Guiding Light" (via Soap Opera Digest).
On the CBS soap, Wright brought Cassie Layne to life in 1997 and remained with the soap until making the ultimate move out to California in 2005 to become the fourth actress to play Carly Corinthos on "General Hospital," (via Soaps In Depth). Recently, the actress received a photo of herself during her "Loving" days and she shared it to Instagram, revealing her state of mind at the time about how she looked.
Laura Wright looked back at her younger self with grace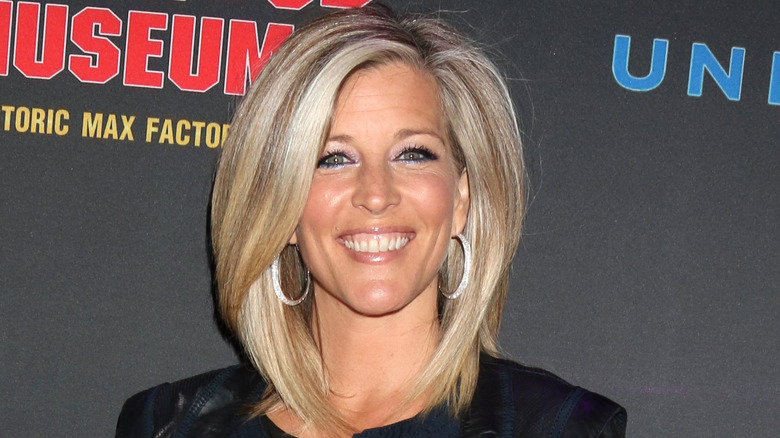 Joe Seer/Shutterstock
With so much pressure for women — especially women in showbiz — to have the perfect body, it can often lead women to obsess about what they eat and how they look. This is something Laura Wright struggled with when she was young, playing Ally Rescott on "Loving," and she revealed that she continued to struggle with her body image most of her adult life.
"This 23 yr old was ashamed of her body and thought if she could lose 10 more pounds she would be perfect and worthy of love – she wasn't focused on the things SHE loved just on being skinny enough TO be loved. Every day all day long these were my thoughts – 30 yrs later I'm finally discovering how beautiful life is," Wright wrote on Instagram next to a photo of herself outside in New York in the 1990s, wearing shorts and a sports bra tank, looking perfectly trim and healthy.
All these years later, the "General Hospital" actress and mother of two says she is finally learning to appreciate her body and all it has given her.
"How grateful I am for a body that has been with me and taken care of me for 51 yrs," Wright continued. "And how much fun life can be when you decide to live !! Not sure why I decided to share this today. I just got this picture last night and wanted to hug this young girl and tell her how amazing she is."