The Truth About Iced Coffee Makers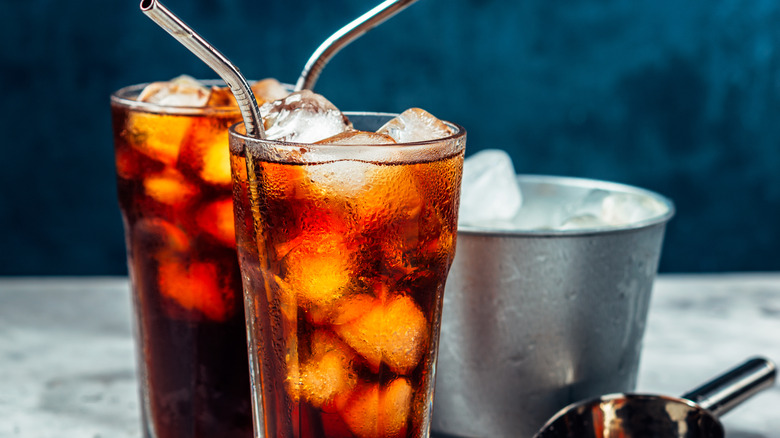 OlegKovalevichh/Shutterstock
Iced coffee is the quintessential Millennial and Gen Z drink, but iced coffee is also easy to make wrong. Coffee is full of unique acids, and it can become overly acidic when brewed incorrectly. Per Healthline, roasting, brewing, and coffee ground size can all determine the beverage's acidity in the end. Iced coffee can fall victim to this, too. After all, iced coffee is brewed similarly to hot coffee; it's simply then cooled.
Drinking coffee every day can have certain effects on the body, but if you're going to drink it, you should consider investing in an iced coffee maker, especially because buying it from Starbucks or other coffee shops every day can add up quickly. Important to understand here is the difference between making iced coffee and cold brew. Iced coffee is still brewed by heat like traditional coffee; meanwhile, cold brew is "brewed" by steeping coffee grounds in cold or room temperature water for 12 to 24 hours (via Feel the Coffee). The lack of heat is the differentiating factor because heat can change the end product's flavor and texture.
Therefore, if you're looking to make iced coffee at home with a specialized machine, you need to find the right machine and understand how they work.
Iced coffee makers rapidly chill coffee after brewing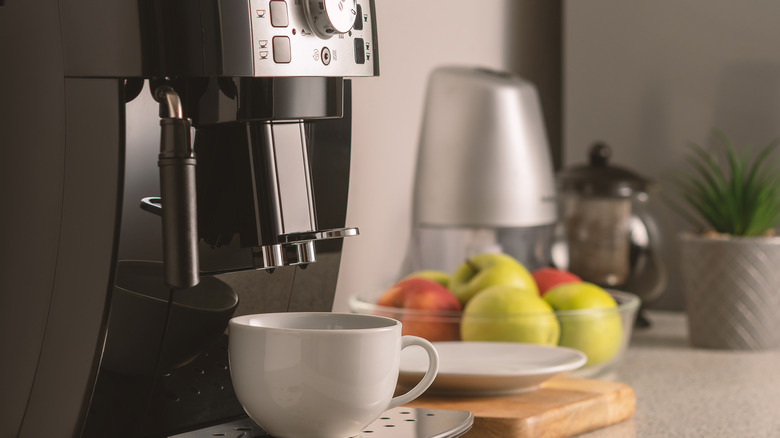 Paopano/Shutterstock
The coffee realm is full of big myths, but one thing you need to understand is just how iced coffee machines work. They're different from traditional coffee brewers in that they still use heat to brew the coffee, but then immediately cool down the coffee before dripping it into your cup. According to Self, machines like Maxi-Matic's HyperChiller force the just-brewed coffee through a stainless steel tunnel to rapidly chill it. Then, it dispenses the coffee so you can drink it cool immediately (or spice it up with your favorite sweeteners and/or creams).
The iced coffee maker market has blown up over the last few years as the drink has grown increasingly popular in mainstream society. According to Coffee Affection, one of the top-rated iced coffee machines of 2021 is Cuisinart's DCC-3200 14-Cup Coffeemaker, which they've deemed to be the best overall value on the market. It's programmable and has different strength settings, which is important for any coffee drinker.
Meanwhile, the New York Post recommends Mr. Coffee's Iced Coffee Maker and Ninja's DualBrew Pro Specialty Coffee System. The former is the most affordable option (and even includes a tumbler to drink from), while the latter brews both hot and iced coffee and is much more intricate in its settings and possibilities. Ninja's system specifically brews stronger coffee so that when ice dilutes it, you're still left with a delicious coffee.
At the end of the day, some iced coffee makers cool the coffee internally while others make stronger coffee to reach an equilibrium when put over ice. Both will likely deliver similar tastes, so you've got many options.