What You Don't Know About Gavin Newsom's Talk Show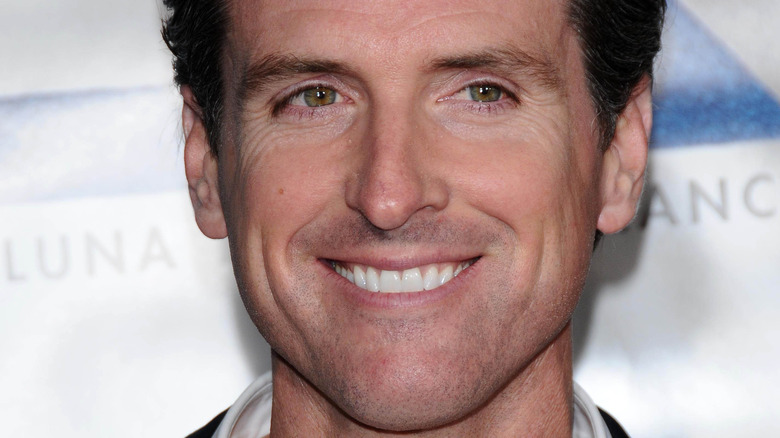 s_bukley/Shutterstock
When you think of Gavin Newsom, you likely think of his political achievements. Before becoming the governor of California in 2019, Newsom served as the mayor of San Francisco from 2004-2011, according to the San Francisco Chronicle. As AP News reports, he was the city's youngest mayor in a century and was responsible for greenlighting same-sex marriages in San Francisco more than a decade before the unions were legal in the United States. As mayor, he also worked to provide housing and health care initiatives for the city's unhoused population.
Despite scandal plaguing his time in the spotlight — per AP News, Newsom had an affair with an aide while married to Kimberly Guilfoyle — he had a great run as the mayor of one of America's most bustling cities. According to the San Diego Union-Tribune, he went on to become California's lieutenant governor, where he advocated for the legalization of marijuana and helped enact gun safety legislation. Because he was well-liked as both mayor and lieutenant governor, it came as no surprise that Newsom eventually ran in, and won the race to become the Golden State's governor. (Perhaps he may have his eye set on loftier political goals, like the presidency, in the future!) However, fans may not realize that Newsom had another gig before becoming one of the state's leaders.
Gavin Newsom is the only elected official to have a national program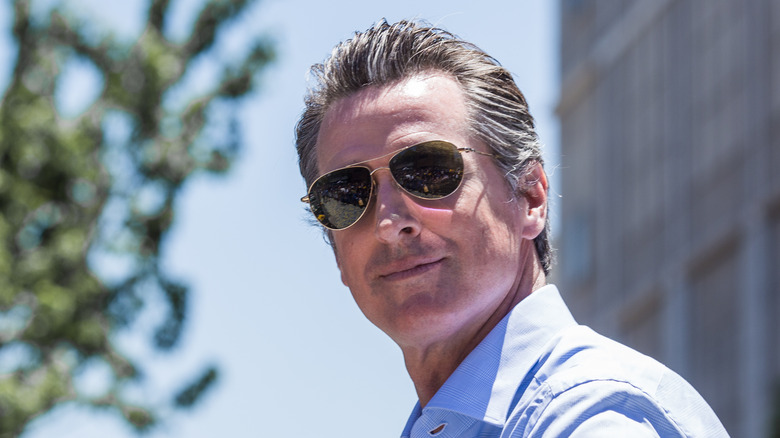 Amir Aziz/Shutterstock
According to Fast Company, Gavin Newsom had his own political talk show while serving as lieutenant governor of California. The show, which aired on Current TV Network, aimed to be an informative, bipartisan show that featured politicians from both sides of the aisle. Inspiration for the talk show stemmed from the weekly radio show Newsom hosted while he was mayor, as he shared with Fast Company. "The idea of the radio show at the time was just to highlight, in public way, some of the conversations I was having privately with people who were making a differences and were adding value and I thought were interesting and provocative," he said. "And I thought, 'Why waste the opportunity to have a private conversation when you can have a public one?'"
Per TV Guide, "The Gavin Newsom Show" sought to immerse viewers in politics, activism, and current events. Speaking to Fast Company, Newsom added, "I was surprised no other elected officials have had a national show ... They have local shows, like my old radio show, or state-wide local cable, or state wide free cable." He continued, "But I think it's a great opportunity from my perspective as lieutenant governor, a West Coast orientation in the national debate, because so much of the orientation in terms of the debate is East Coast."