Tayshia Adams Speaks Out About Her Split From Zac Clark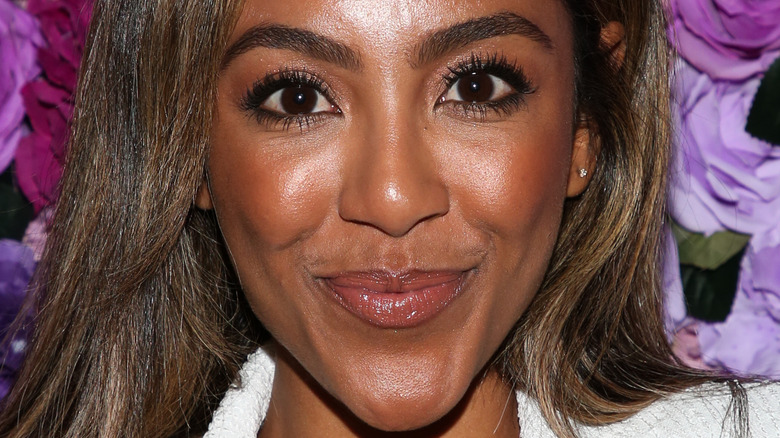 Paul Archuleta/Getty Images
Tayshia Adams made headlines when she came in as the leading lady for Season 16 of "The Bachelorette" when original star Clare Crawley opted to leave the show early with contestant Dale Moss (via Variety). Fans immediately began rooting for Adams to find love, and, when she and Zac Clark got engaged during the show's finale, viewers were over the moon. 
Since that time, the couple has continued to excite fans with their public appearances and their adorable social media posts. Sadly, that seems to be over as the pair recently announced their heartbreaking split.
"Tayshia Adams and Zac Clark are no longer a couple," a rep for Adams told Page Six in November 2021. "They both felt the pressure of navigating a public relationship, but in different ways. It really started to wear on them each as individuals. They started drifting apart in recent months and ultimately came to realize that they don't work as a couple." 
Another insider tells Us Weekly that Adams and Clark "couldn't fully commit to each other" but that there is still a lot of love between them. "It's going to be a hard breakup," the informant added.
This week, Adams finally broke her silence about her split with Clark.
Tayshia Adams shares an emotional message about her split with Zac Clark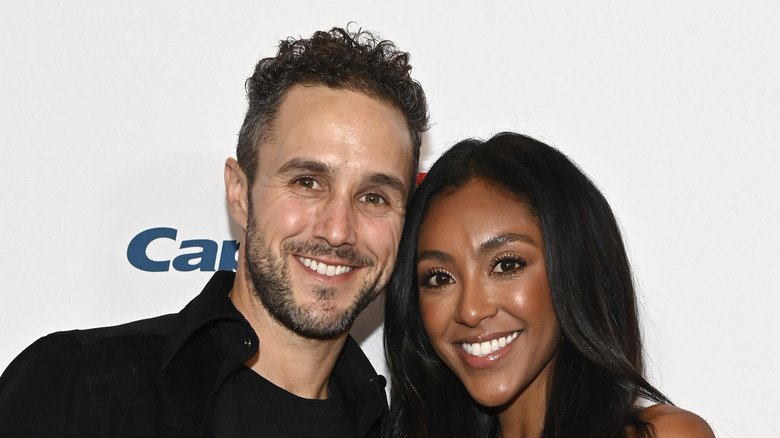 David Becker/Getty Images
According to Us Weekly, Tayshia Adams and her "Bachelorette" co-host Kaitlyn Bristowe appeared on "The Men Tell All" special with current "Bachelorette" Michelle Young on Dec. 6, 2021. During the program, Bristowe pointed out that Adams was no longer wearing her engagement ring. Adams then confirmed her split from Zac Clark and revealed her feelings about the failed engagement.
"All I have to say is that I'm heartbroken," Adams stated. "But we tried really hard and I still love him very much and I'm not sure what the future holds. You know how it is, it's really tough." 
Bristowe comforted her friend and co-host. "I sadly do know how it is," she told Adams. "It's really hard, but we're here for you and obviously want you to be happy." The pair hugged it out and then welcomed former "Bachelorette" contestant Rodney Mathews to the stage. 
During the interview with Mathews, Adams excused herself and walked off the set. "We're gonna let Tayshia have a minute," Bristowe told the cameras. Adams later rejoined her co-star for the remainder of the show.
While it's unclear what the future holds for Adams and Clark, many fans are hoping that the two will be able to work through their issues.