Why Jen Lilley Had 'So Much Fun' Working On Royally Wrapped For Christmas - Exclusive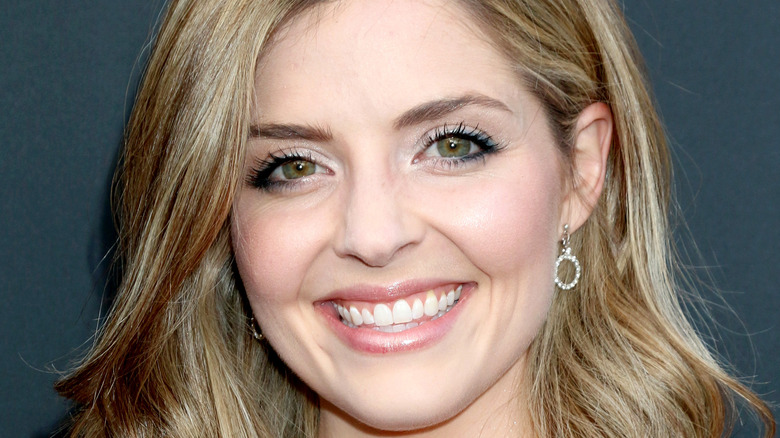 Kathy Hutchins/Shutterstock
If you're a fan of holiday films, then Jen Lilley's latest movie, "Royally Wrapped for Christmas," might be the perfect thing to get you in the Christmas spirit. The GAC Family production is the latest of many holiday movies the actress has starred in, including "USS Christmas," "Mingle All the Way," and "Angel Falls: A Novel Holiday," per IMDb.
But, just because she's been in other Christmas movies doesn't mean Lilley is getting tired of the genre. On the contrary, before it premiered on November 27, Lilley said, "I'm really honored that I get to be the marquee Thanksgiving weekend premiere. That's an exciting position for an actor to be in."
During her exclusive interview with The List, Lilley shared why this film and her character are so special to her. She also chatted about the most memorable moments from filming, her favorite scene, and how the cast and crew kept morale up behind the scenes.
Why Lilley loves her Royally Wrapped for Christmas Character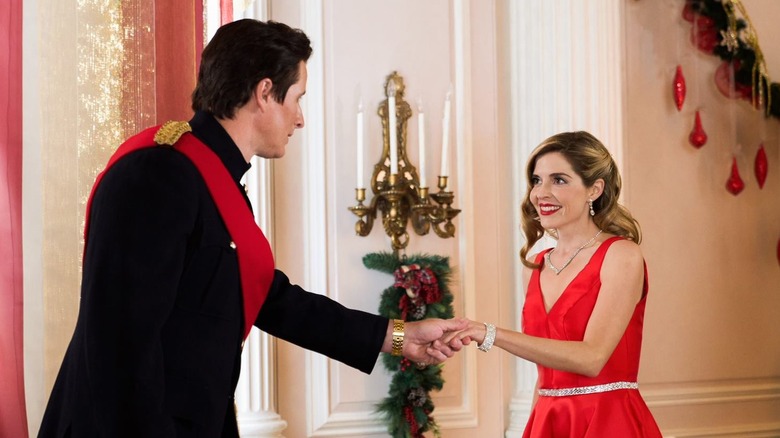 GAC
Lilley has been in several Christmas movies over the years, but one of the things that made this one special was how much she loved her character. In "Royally Wrapped For Christmas," Lilley plays the lead, Lindsay Peterson. The character is the director of the New York branch of an international children's charity, Festive Heart Foundation, which strives to give Christmas gifts to children in need around the world.
Lilley connected to this aspect of her character on a personal level. Just like Lindsay, Lilley cares a lot about giving back, especially when it comes to helping children. She even runs her own organization, Christmas Is Not Cancelled, which donates to Toys For Tots every Christmas season. Along with that connection, Lilley said there's a lot to admire about Lindsay. "I just love her heart for others, and I love that she's creative. She comes up with really wonderful marketing concepts," the actress said.
What makes this Christmas movie special to Lilley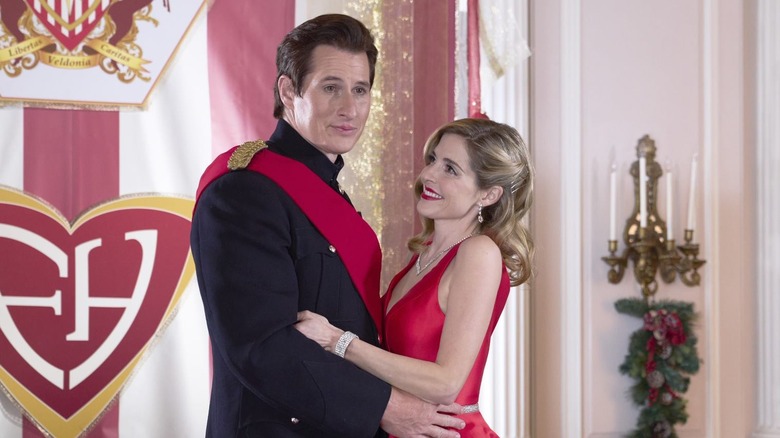 GAC
For Lilley, there were many things that made "Royally Wrapped For Christmas" an exciting project to be a part of. One reason she shared was that this was her first time acting in a royal romance. "I get to visit a royal kingdom. I haven't done that in the other ones," she said. Despite the many shows and movies she's been in, this was the first one where she got to have the royal experience, complete with a prince, a ball, and a beautiful gown.
She also said she loved the movie's message and how the charity was tied into the plot. For example, she shared that in her favorite scene, Lilley and her costar, Brendan Fehr, are baking Christmas cookies. "I'm talking about the importance of giving a child the opportunity and the dignity to be able to give a gift to another child. I love that scene," Lilley said.
Lilley's favorite behind the scene moments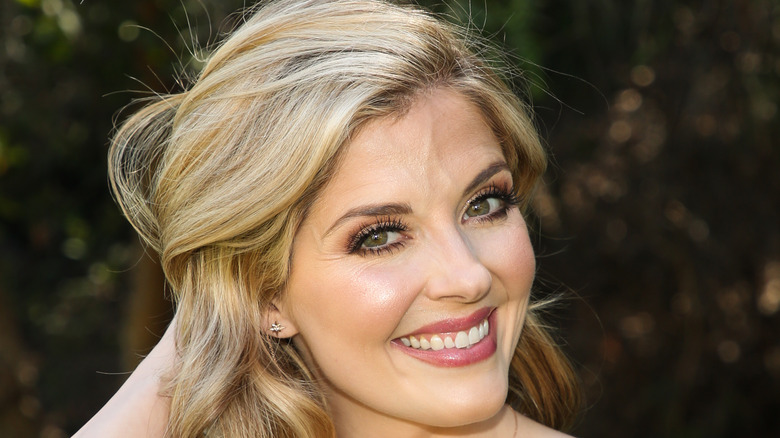 Paul Archuleta/Getty Images
Lilley had so much fun making "Royally Wrapped for Christmas" that she couldn't think of any negative aspects to the experience. Along with her connection to her character and the plot, Lilley said she loved the on-set experience. Because of Covid-19 restrictions, everyone had to get tested before coming on set, and they all wore masks when the cameras weren't rolling. But, despite those inconveniences, she said the whole cast had a great attitude.
Lilley's favorite memories from her time on set were from hanging out with the background actors, who she said worked long hours on this film. But, they still managed to keep morale up with dance parties between takes. "I think, honestly, my favorite part of the movie experience itself was actually hanging out with the background and dancing with them," Lilley said. "That was just special. You don't normally get to interact with them so much, and they did a phenomenal job."
"Royally Wrapped for Christmas," starring Jen Lilley and Brendan Fehr, will be airing on GAC Family throughout the holiday season.