Why Kamala Harris' Choice Of Headphones Has The Internet Talking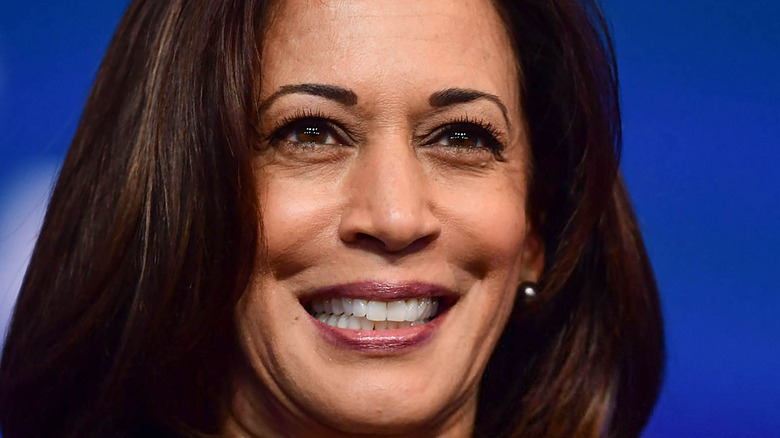 RedhoodStudios/Shutterstock
Vice President Kamala Harris likes to keep it old school. While people around the world have made the switch to wireless headphones, Harris has stayed true to her wired AirPods. She has been seen wearing them during virtual interviews and television appearances, and is sporting them in the now famous video of her calling President Joe Biden after they won the 2020 election. Even after her husband, Doug Emhoff, made the transition to Bluetooth, the vice president has stayed loyal to her wired headphones.
But according to Harris's former aides, her reasons have less to do with loyalty and more to do with security, explaining that she "has long been careful about security and technology — with some describing it as prudent and others suggesting it's a bit paranoid," writes Alex Thomspon, a White House correspondent for Politico. "It's a recurring theme. An aide on her 2016 Senate bid said Harris often preferred texting to email for security reasons. And another former aide when she was attorney general in California said that when a person arrived for a meeting, staff were instructed not to allow them to wait in Harris' office alone. Instead, the person was asked to wait outside."
Politico is so interested in Harris's choice of headphone that they even reached out to her office to get more details on why the VP believes that Bluetooth technology poses a security risk, explaining that "the American people deserve answers!"
Social media users weren't impressed with this latest report on the VP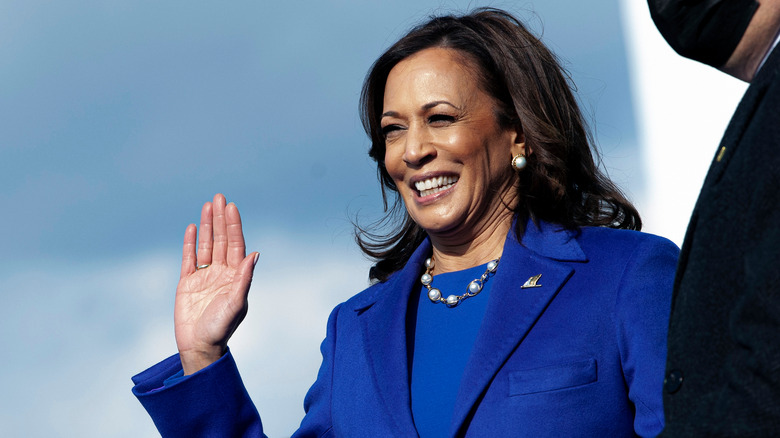 BiksuTong/Shutterstock
While Politico writer Alex Thompson was interested in Vice President Kamala Harris's hesitancy to use Bluetooth headphones due to security concerns, it seems like most of social media didn't think it was that big of a deal. "Seems we have a lot more pressing issues in this country than to harass the current VP over her security practices," wrote one Twitter user, while another posted, "What's really sad is you could actually have an interesting story about why Bluetooth might be insecure [and] here's a hint — it is! Instead you write it like it's a gotcha piece. What are you going to tell us tomorrow — OMG she uses a Keurig?" One person even called the piece "misogynist and it's beneath the VP's office to respond to misogynoir."
Harris's office did eventually respond for Thompson's request after he pointed out on social media that they had yet to reply. "Not to be snarky, but we had more important things to do today," wrote Symone Sanders, the senior advisor and chief spokesperson for the vice president.