Here's The Hallmark Holiday Movie You Should Watch If You're A Gemini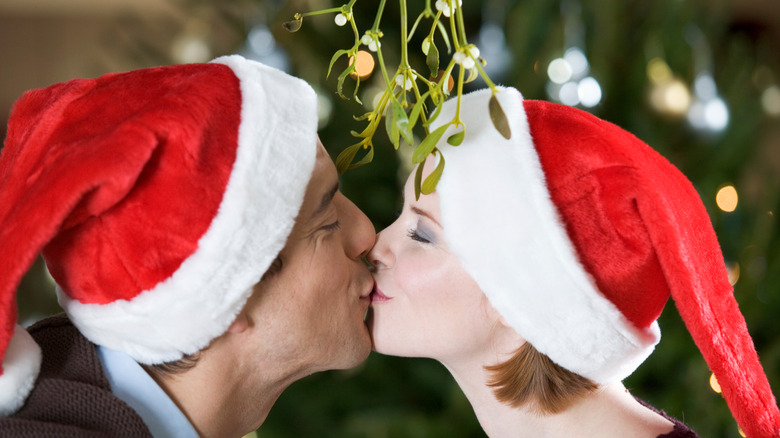 Juice Flair/Shutterstock
Love it or hate it, Christmas rom-com season is officially upon us. There are some who posit that the holiday season is actually the most romantic time of year. And while making that romance happen in real life can prove difficult, turning on your TV and living vicariously through any number of small-town bakers progressing from meet cute to happily ever after most certainly is not (via Washington Post).
In the last few years, the romantic Christmas movie market has exploded. Where there was once only "Love, Actually" or "The Holiday" to watch on DVD, now there's no shortage of Christmas rom-com offerings. In addition to Christmas movie mainstays like Hallmark and Lifetime, Netflix and Hulu are now firmly in the game as well (via Vulture).
The thing about Christmas movie romances is that they're predictable: We know that by the end of the movie, the film's central will-they/won't-they couple will wind up together, preferably kissing in the falling snow or under the mistletoe. The films also rarely shy away from oft-used tropes like a good case of mistaken identity, a small town girl returning home from the big city, and, of course, best friends who didn't realize what was in front of them all along.
So with a barrage of Christmas rom-coms to choose from — and certainly not enough time to watch them all — how does one decide on which film to press play?
Let your zodiac sign guide you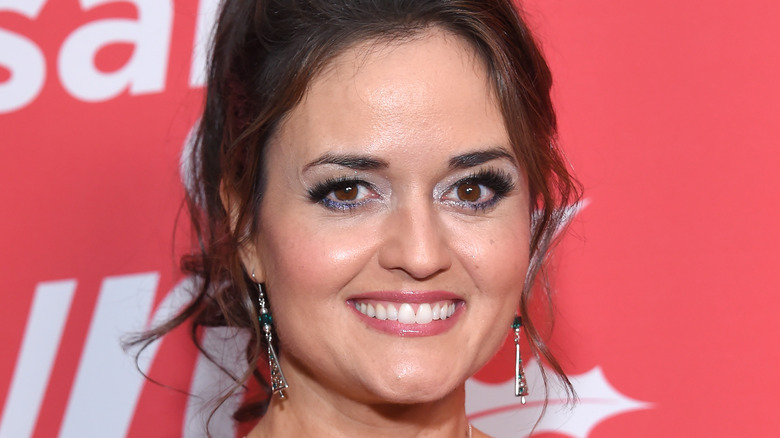 DFree/Shutterstock
Since we allow our horoscopes and star signs to dictate the rest of our lives, telling us key details about our personalities and what to expect for the week ahead, there's no reason why we shouldn't allow our zodiac sign to also pick what Christmas movie we should watch.
For those of you out there who are Geminis (born between May 21 and June 20), you might want to check out "Christmas She Wrote" on Hallmark (via ScreenRant). The film, starring former "Wonder Years" actress and Hallmark movie mainstay Danica McKellar, is, like many Christmas rom-com heroines before her, a writer named Kayleigh with her very own romance column. That is, until her column is unceremoniously axed. While visiting her family for Christmas, Kayleigh encounters Tripp — the very man who canceled her column. The big question is: When sparks fly between Kayleigh and Tripp, can he find a way into Kayleigh's heart and to revive her column?
Because Geminis are natural communicators and writers, they'll likely be able to relate to Kayleigh's desire to write about the world around her — as well as understand her frustration when her column ends.
And if you can't get enough of Christmas movie heroines as writers, you might also want to check out "A Christmas Prince," "Dash & Lily," "The Mistletoe Inn," and "Christmas Getaway." And if none of those do it for you, there's always "You've Got Mail."