The Truth About Jonah Hill's Relationship With Meryl Streep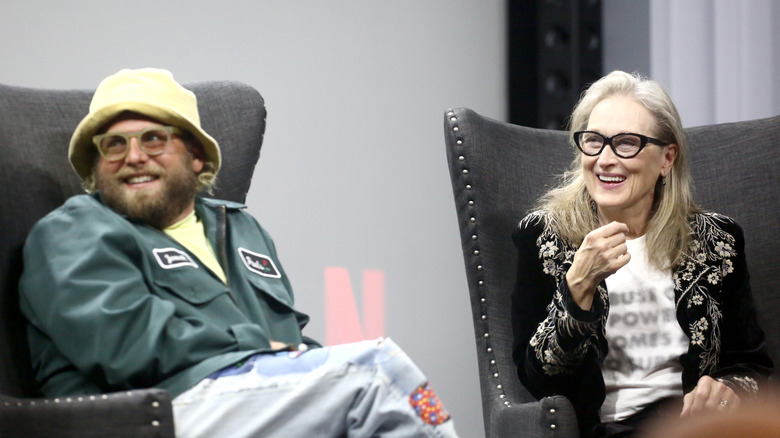 Tommaso Boddi/Getty Images
At this point, "acting" has practically become synonymous with Meryl Streep. The actress first rose to prominence in the late 1970s and early '80s with roles in films like "The Deerhunter," "Kramer vs. Kramer," and "Sophie's Choice". In more recent years, Streep has kept this streak going, appearing in "Little Women" and "The Post," for which she earned a record-breaking 21st Oscar nomination (via Variety).
In addition to being one of the finest actresses of our time — or any time, for that matter — Streep also seems like a genuinely good pal to have in your corner; the longevity of at least a few of her friendships prove as much. Way back in 1983, Streep starred alongside pop singer-now film star Cher in her very first film, "Silkwood," and since then, the two have remained pals (via Vanity Fair).
"We've stayed friends all these years. I cannot believe that, but ['Silkwood'] was my first film, and she helped me," Cher told Entertainment Tonight. "I mean, she was unbelievable, because I had no idea what I was doing."
Also among Streep's close friends is powerhouse-in-her-own-right Jane Fonda. At the 2014 AFI Lifetime Achievement Awards, Streep paid tribute to Fonda, saying "I thank you for your guidance. You are incredible."
Hill and Streep's funny mix-up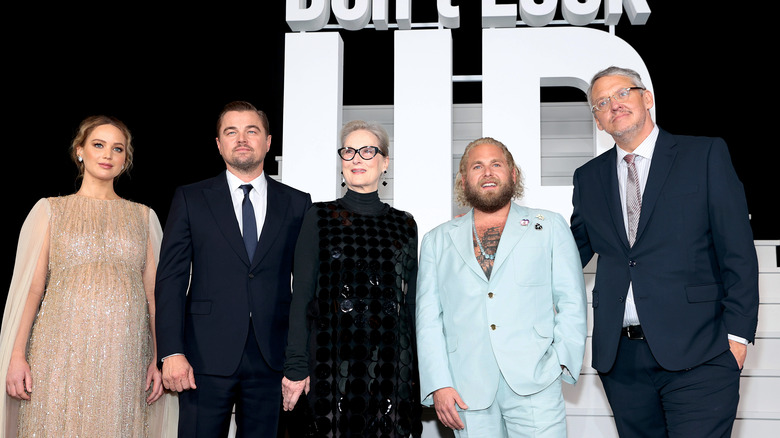 Dimitrios Kambouris/Getty Images
For any actor, working with Meryl Streep can feel like a career milestone. Recently, Jonah Hill had the opportunity to star alongside Streep in the upcoming satire "Don't Look Up," directed by Adam McKay and starring a who's who of Hollywood stars, like Leonardo DiCaprio, Jennifer Lawrence, and more.
While some A-list celebrities might not live up to the hype, Hill said such is not the case for Streep (via Complex). However, there was a slight mix-up between the two, as Hill would often refer to Streep as "the GOAT." And while many are aware that calling someone "the GOAT" is shorthand for dubbing someone "the greatest of all time," this was news to Streep.
"We're doing a press conference and she's like, you know, 'Jonah is so comfortable with me he's been calling me a goat all week' and I'm like 'What the f***?'" Hill said on "The Tonight Show." "And Jennifer Lawrence explained to her, because she's telling Jennifer about this, and she's so cool she wasn't even offended about it. She was just like, 'I guess he, like, loves me and is calling me a goat.' And Jennifer is like, 'No, Meryl. It stands for greatest of all time.' So she was like, 'Hey, thanks for calling me the GOAT. I thought you were calling me a goat this whole time.'"
Seems like Streep and Hill are headed for a friendship that could rival the one she shares with Cher.