How Princess Diana Ensured William And Harry Weren't Spoiled During The Holidays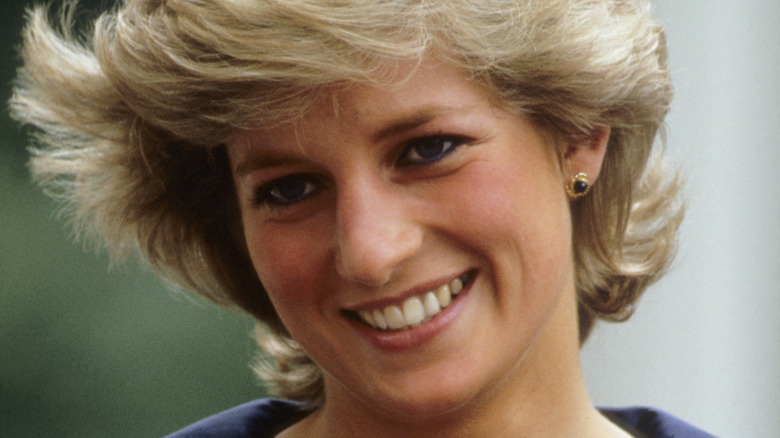 Georges De Keerle/Getty Images
Princess Diana loved the holidays, and it seems that she passed that love along to her sons, Prince William and Prince Harry. The late Princess of Wales reportedly admitted in a letter to a friend back in 1985 that she found herself tempted to open up any and all gifts she stumbled upon before Christmas Day (via People). Diana also admitted that her oldest son, William, appeared to inherit that habit from her as well. "A parcel of any shape or form has never been safe with me," Diana wrote. "And I fear that William has also picked up this dreadful habit from his mother, as I find wrapping paper undone in the most extraordinary places."
When William and Harry were young, their parents, Prince Charles and Diana, would ensure that they had fun as well as upholding their royal duties. The family would walk to church together on the special day and greet the public on their way. In a 1990 letter, Diana admitted that her young sons were excited as the holidays drew near. "The boys are thrilled at the prospect of Christmas on the horizon and have searched high and low for any parcels that might be coming their way!" she wrote.
However, Diana also made a point to keep William and Harry from being spoiled during the Christmas season.
Princess Diana used Christmas to teach her sons a valuable lesson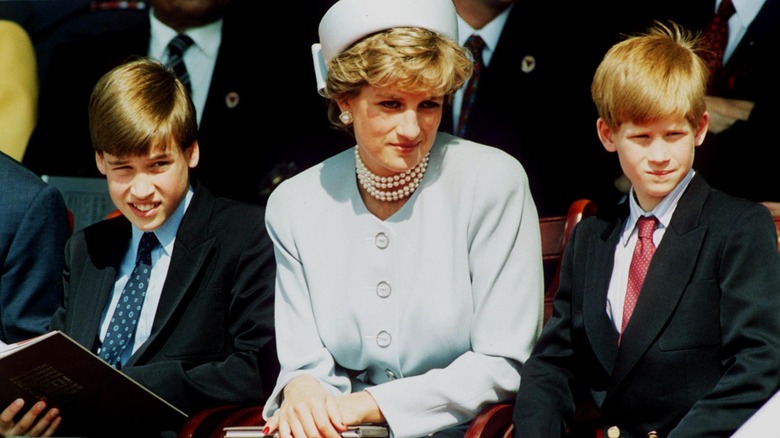 Anwar Hussein/Getty Images
Princess Diana wanted to keep her sons Prince William and Prince Harry humble despite their royal lineage. This meant that she tried hard not to spoil the young princes even during the holiday season. Diana's former bodyguard Ken Wharfe told OK! that the princess was very "cautious" about what she bought her sons for the holidays, only buying them "small items" as she knew they would be given more than enough lavish gifts for Christmas, per Express. Diana was said to purchase items such as books, videos, and games for her sons instead of high-dollar items.
Wharfe went on to reveal that William and Harry often got so many gifts that their mother asked them to donate many of the items to those less fortunate. "Diana was very careful to ensure that they weren't flooded with gifts — gifts did appear from unknown sources, and they were often returned or given to charity because they didn't need them," the bodyguard said. Wharfe also added that when it came to shopping for gifts for others, Diana was "very generous" and liked to pick out special items. "She knew the ground floor plan at Harrods and Harvey Nichols and shopping was always a hands-on experience," he stated.
It seems that while Diana loved the holiday season, she also used it as a time to teach her children a valuable lesson.