Why Serena Williams Is Sitting Out The Australian Open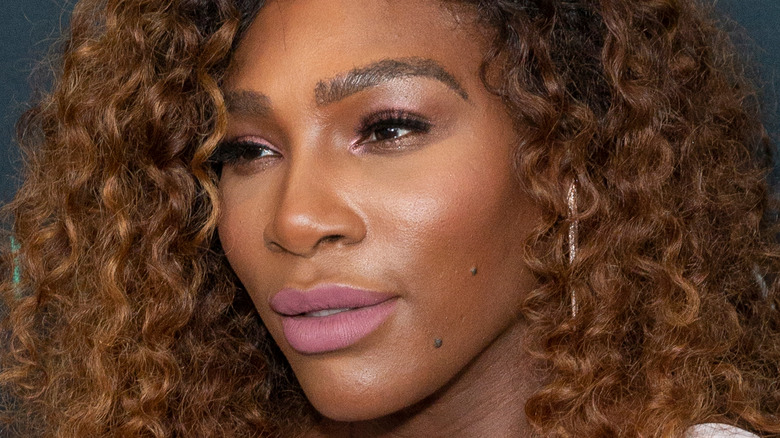 lev radin/Shutterstock
Serena Williams recently announced that she will be sitting out the Australian Open, which is due to start in January 2022. The Australian Open serves as the season opening major in tennis, and Williams has previously won seven championships at the event throughout the course of her career (via ESPN). Though the news is disappointing for fans of the tennis powerhouse, it comes on the heels of Williams' first round retirement from Wimbledon in June following a leg injury (via People Magazine).
Williams has not competed since leaving Wimbledon, and her decision to sit out the Australian Open may be due to lingering effects from that initial injury. On Wednesday, December 8, Williams issued a statement that read in part, "Following the advice of my medical team, I have decided to withdraw from this year's Australian Open" (via Twitter). The tennis star went on to reveal new details about her current condition and indicated that this is the real reason she'll be sitting out the Australian Open.
Serena Williams will sit out the Australian Open because she is not physically ready to compete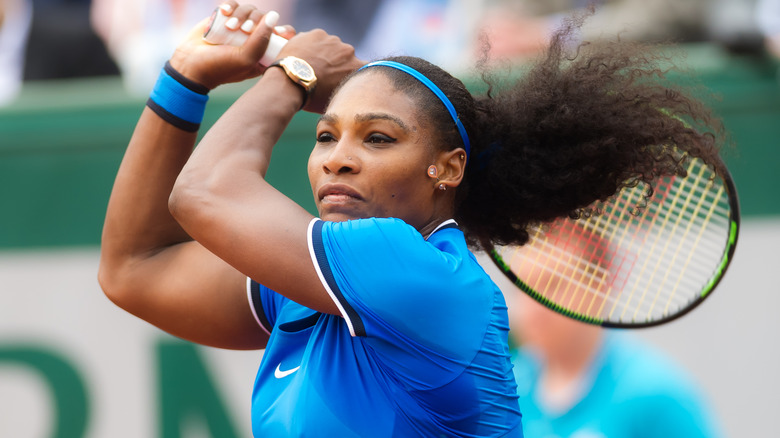 Jimmie48 Photography/Shutterstock
When Serena Williams issued an official statement discussing her decision to sit out the Australian Open in January 2022, she revealed that she's not physically ready to compete at this time. After stating that her medical team advised her to pull out of the competition, Williams added, "While this is never an easy decision to make, I am not where I need to be physically to compete" (via People Magazine). Williams didn't specify whether she was still experiencing effects from her leg injury in June, nor did she provide further information about the conditions behind this medically advised decision.
The champion tennis star added some kind words for her Australian fans in the closing lines of her statement, saying "Melbourne is one of my favorite cities to visit and I look forward to playing at the AO every year. I will miss seeing the fans but am excited to return and compete at my highest level." Hopefully Williams has the time she needs to rest and take care of herself so we can continue to enjoy watching her compete for many years to come.