Will Britney Spears Invite Her Estranged Family To Her Wedding?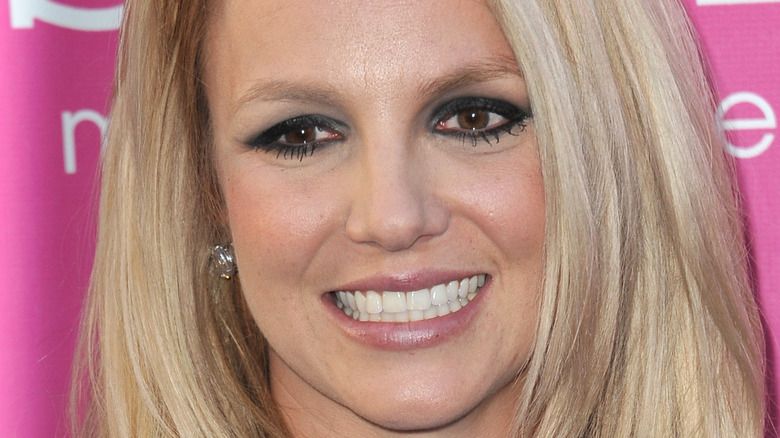 Jaguar PS/Shutterstock
Since Britney Spears is engaged and since her conservatorship battle is over, many are wondering if her family will be invited to her wedding.
A conservatorship, as stated by CBS News, is when a person has legal responsibility over someone. Spears stated that through hers, which her father, Jamie Spears, was put in charge of in 2008, she was checked into a mental health center, told to have an IUD contraceptive, and forced to have her finances and medical decisions taken over by her father.
According to Page Six, Spears' mother, Lynne Spears, showed her support. Her older brother, Bryan Spears, on the other hand, said the conservatorship was a "good thing." And her younger sister, Jamie Lynn Spears, stated that she "supported [her] sister," even though Spears herself has hinted through social media that that isn't the case.
In November, the 13-year conservatorship ended (via Us Weekly), and now, Spears can focus on planning a wedding. But will her family members be on the guest list?
Sources say Britney Spears' family won't be invited to her wedding and won't have a relationship with her future child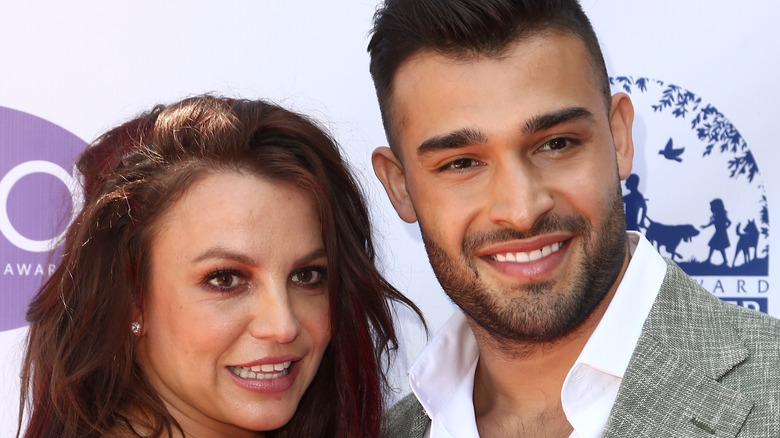 Tommaso Boddi/Getty Images
Britney Spears met Sam Asghari, a 27-year-old personal trainer, in 2016, while they were working on the music video for one of her songs, "Slumber Party."
In September of this year, Spears shared her engagement to Asghari on Instagram, and last week, while on a trip for her birthday, he sparked wedding rumors, as he called Spears his wife on his Instagram account.
A source spoke with Us Weekly about the couple and about their actual wedding. "Britney can't wait to get married and truly start her life. They've already begun planning, and she is so happy she gets to finally make these decisions."
The source also shared what Spears is thinking, in regards to having her family there on the big day. "As of now, there will be none of her family who is invited to [the] wedding." Last month, it was reported by The Sun that the singer "wants a baby girl," as well, but that the child won't have a relationship with her parents.