Here's What Nick Cannon Had To Say About Alyssa Scott Following The Death Of Their Son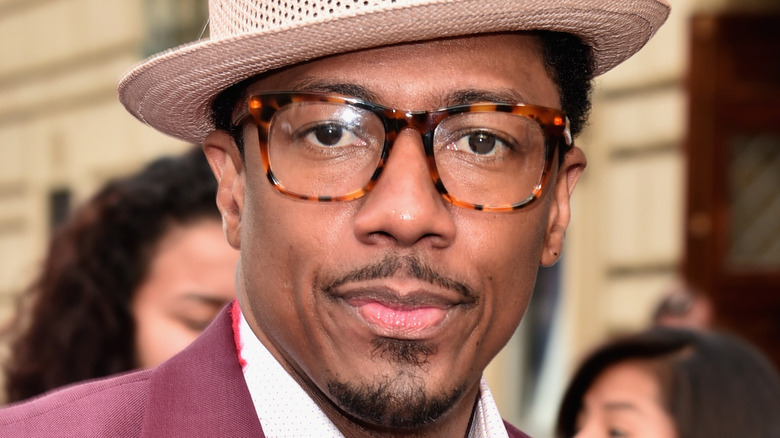 Alberto E. Rodriguez/Getty Images
Nick Cannon made a shocking and heartbreaking announcement when he revealed that his youngest son, Zen, had tragically passed away. Cannon, who shared the 5-month-old with Alyssa Scott, addressed his grief during an episode of his talk show, "The Nick Cannon Show" (via Entertainment Tonight). 
"I always noticed he had a cough and so I wanted to check it out," he said. "He had this interesting breathing and by the time he was two months, I noticed he had this nice sized head too — a Cannon head. We didn't think anything of it." Cannon shared that they took Zen to the doctor but figured it would be a routine visit.
"Ultimately, it was cancer in the brain and the tumor began to grow a lot faster," continued the "Masked Singer" host. "This weekend I made a valid effort to spend the most quality time I could spend with Zen. We woke up on Sunday — I got to spend the weekend with him — and I woke up on Sunday and was like, 'I feel like I want to go to the water.' We got a chance to go to the ocean."
Now, Cannon is speaking out about Zen's mother during this difficult time.
Nick Cannon praises Alyssa Scott following their son's death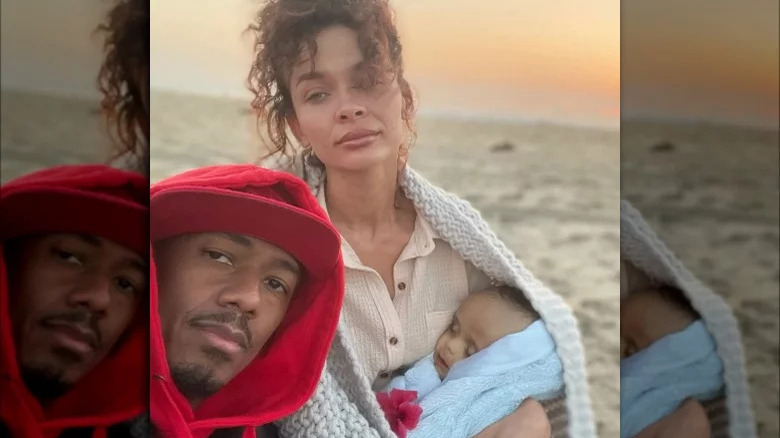 Nick Cannon/Instagram
According to People, Nick Cannon and Alyssa Scott are currently mourning the death of their 5-month old son, Zen. Now the TV personality is speaking out about the strength that Scott has exhibited during this heartbreaking time.
Zen, who was born in June 2021, was diagnosed with brain cancer when he was just 2 months old, and Cannon says that Scott was so strong through it all. 
"Zen's mom, Alyssa, was just the strongest woman I've ever seen," Cannon said of the model. "Never had an argument, never was angry. Was emotional when she needed to be, but always the best mom, and continues to be the best mom."
After announcing Zen's death on his talk show, Cannon said that it's been a hard time for the family and revealed that they were seeking professional help to assist them with their grief (via The Sun). "It's tough. And I have my therapist here, who's been helping us through it," he said.
Cannon is also the father of Morocco and Monroe with singer Mariah Carey, Golden and Powerful with Brittany Bell, and Zillion and Zion with Abby De La Rosa. Fans are now sending their love to the family following Zen's death.