Mauricio Umansky And His Dad Could Be Twins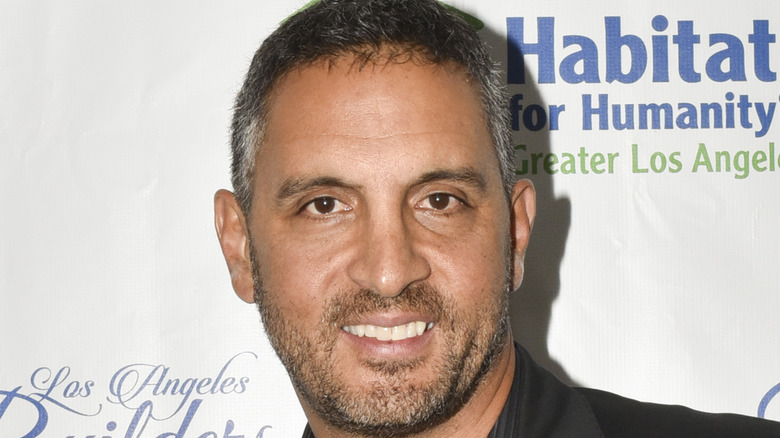 Rodin Eckenroth/Getty Images
Bravo "Househusbands" don't get much dreamier than Mauricio Umansky. Kyle Richards' husband is a real estate magnate who is taking the LA market by storm with his high-end firm The Agency, but "Real Housewives of Beverly Hills" fans know him first and foremost as a family man. Although Umansky and Richards' marriage is one of the strongest unions across the entire franchise, Richards told Bravo's Daily Dish that they were initially "so nervous" to share it with millions of fans watching at home.
Nowadays though, having the cameras around is second nature to them. "Honestly after this many years you just don't even care," Richards said, via The Daily Dish. "You don't even think about it." Thankfully, although they've had some rough moments over the years — many of which were captured on the hit show — the happy couple can look back with pride on where they came from. Umansky, in fact, can be particularly proud of his heritage since he is a dead ringer for his father, who was also blessed with good genes.
Mauricio and Eduardo Umansky still look alike today
For their 2021 Passover celebrations, the extended Umansky family gathered to spend some quality time together while eating delicious traditional food. As Bravo's Daily Dish reported at the time, Mauricio Umansky took to Instagram to share a variety of sweet shots from the day, while wishing everybody a "Happy Passover" in the process. His father Eduardo posted similar pictures of the family smiling and hanging out, but it was a throwback shot that really captured fans' attention.
According to the outlet, Mauricio's daughter Sophia shared an Instagram story of him as a youngster, posing with his father Eduardo, and mother Estella Sneider. Fans quickly took note of the uncanny resemblance between both men. "Am I the only one who thought that Eduardo was present day Mau," Sophia captioned the TBT, describing the father-son duo as "twins" (via The Daily Dish). Though neither Sophia nor her older half-sister Farrah Aldjufrie were present for the family's Passover celebrations, Estella noted on her Instagram that both girls were "with us at heart!" Judging by the collection of photos from the big day, Eduardo and Mauricio still bear more than just a passing resemblance to one another, so clearly, Kyle Richards has nothing to worry about when it comes to her hunky hubby growing older.