Here's Why Piers Morgan Is Completely Lashing Out At Joe Biden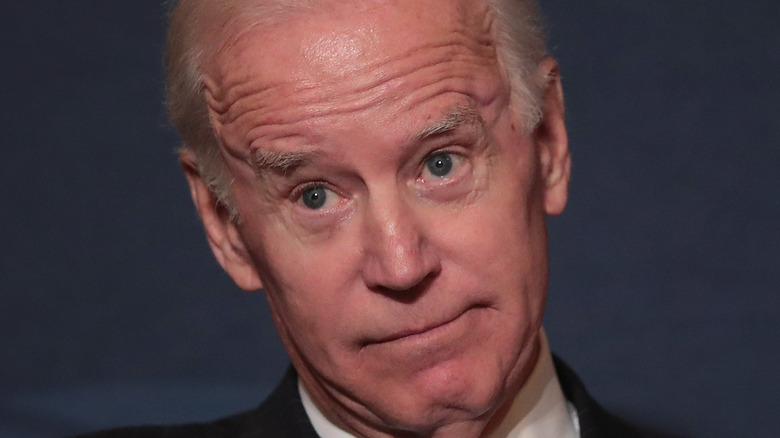 Scott Olson/Getty Images
Everybody needs to, as Chris Crocker once implored Britney Spears fans, leave Joe Biden alone. According to CNN reporter Oliver Darcey's recent newsletter, behind the scenes, the White House is actively working with major news organizations to encourage more "favorable" coverage of the current commander-in-chief. The Biden administration isn't best pleased that their leader's failings, including the supply-chain disaster and his mishandling of the economy, have been detailed in all their glory in the press. An insider revealed senior staffers "have been briefing major newsrooms over the past week." Darcey claimed the conversations have been "productive" thus far.
He previously argued that the White House was correct to question the media's negative coverage of Biden, while a recent Washington Post op-ed railed, "The media treats Biden as badly as — or worse than — Trump. Here's proof," (via the New York Post). They compared the first four months of Biden's tenure to Trump's and found the results jarring. The fact Biden's approval ratings have taken a nosedive suggests the media has a bigger impact on how people feel about the current president than most commentators realize, or even wish to acknowledge. As far as professional agitator Piers Morgan is concerned, though, they should be free to say whatever they want.
Piers Morgan thinks the press should be more critical of Biden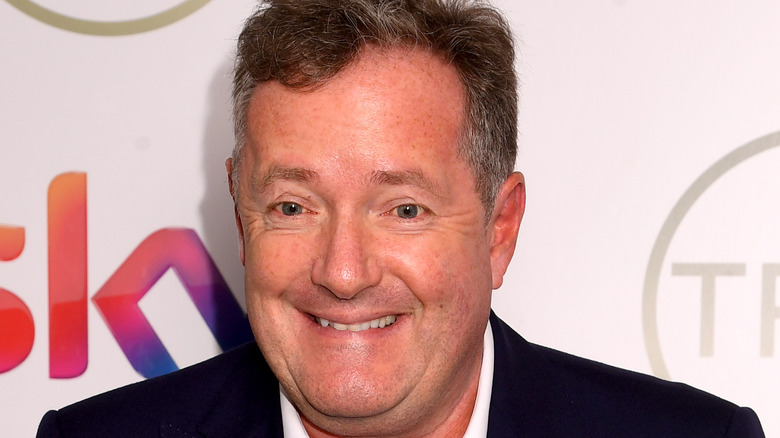 Dave J Hogan/Getty Images
In his latest piece for the Daily Mail, Piers Morgan compared the United States to dictatorships like North Korea following recent reports that the Biden administration has taken steps to curb negative coverage of the current president. "Journalists in the United States are allowed to be as critical of Governments as they wish without fear of being killed for what they say or write. Nor should they ever have to worry about being lent on by Government officials to censor their criticisms," Morgan railed. The infamously outspoken TV personality is concerned about freedom of speech being suppressed which could lead, as he argued, to democracy itself falling apart.
As Morgan argued, "America is not a totalitarian state or communist hellhole." He also took issue with the suggestion that coverage of Joe Biden is as bad, or even worse, than that of Donald Trump. Morgan points to Biden's alleged mishandling of several recent crises as reason for the more negative slant. The former "Good Morning Britain" host laid the blame squarely at Biden's feet for being overly generous with his COVID-19 stimulus package, arguing it caused the inflation that's had a knock-on effect elsewhere. However, Morgan feels the press has gone too soft on Biden overall, describing their treatment of Trump as "savage" in comparison.
He stated, "The reason for Biden's dreadful approval ratings isn't a negative media, it's because his appalling actions have turned the public negative against him."