We Finally Know Samantha's Fate In The Sex And The City Reboot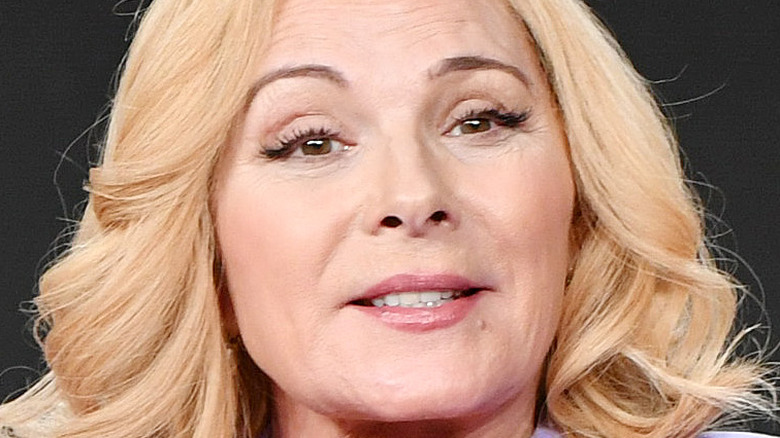 Amy Sussman/Getty Images
When you think about "Sex and the City," you think about its four main characters: Carrie, Charlotte, Miranda, and Samantha, navigating life in New York and being there for each other through thick and thin.
And while the characters stood by each other on-screen, unfortunately the same can't be said about the entire quartet IRL. It's well-known by now that Carrie and Samantha's real-life counterparts (Sarah Jessica Parker and Kim Cattrall, respectively) aren't exactly besties.
The feud allegedly goes all the way back to 2004 — and while Sarah Jessica Parker denied there was any acrimony between the two, Cattrall certainly didn't have the warmest feelings towards Parker in 2017. Although the "Sex and the City" cast members would make two films following the end of the series, Cattrall drew a hard line at reprising her role for a third movie. "This is really where I take to task the people from 'Sex and the City,' and specifically Sarah Jessica Parker," Cattrall told Piers Morgan at the time. "I think she could've been nicer. I really think she could've been nicer. I don't know what her issue is," the actor continued, clarifying that she has "never been friends" with her co-stars (though she was satisfied they were "colleagues"). In the years since, Cattrall has continued to slam Parker in the press, though Parker has always denied ever having her own issues with Cattrall.
So with Cattrall out of the "Sex and the City" reboot "And Just Like That...," here's how the show explained her absence.
Where's Samantha in And Just Like That...?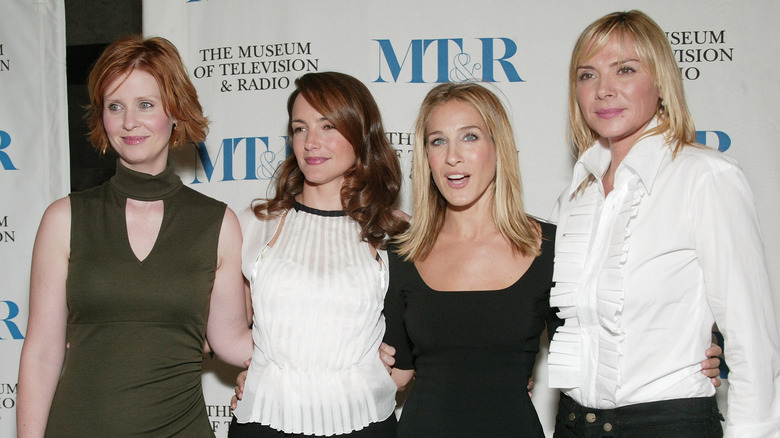 Evan Agostini/Getty Images
Now that "And Just Like That..." has aired its first two episodes of the season, we finally know exactly where Samantha is — and why her character is no longer drinking Cosmopolitans with Carrie, Charlotte, and Miranda.
In the first few moments of the reboot, Carrie, Miranda, and Charlotte run into their old friend Bitsy Von Muffling, who inquires as to Samantha's whereabouts. "She moved to the U.K. ... for work," Miranda tells her (via People). When Carrie and Miranda are alone again, Carrie laments how she and Samantha are no longer on speaking terms after Carrie let Samantha go as her publicist. "She said fine, then fired me as a friend," Carrie shared. Is that art imitating life?
Fans will have to tune into "...And Just Like That" to see what else is said about Samantha's absence, but know that Parker said this on Instagram (via Just Jared): "Samantha isn't part of this story... But she will always be part of us. No matter where we are or what we do."
As for why Cattrall (and therefore, Samantha) isn't in the reboot, showrunner Michael Patrick King had this to say to The Hollywood Reporter: "'And Just Like That' was never four [characters]. It never was on the radar as four because Kim Cattrall, for whatever reason, didn't want to play Samantha anymore while we were doing the [third] movie." There you have it.