Jill Biden Opens Up About Being A First Lady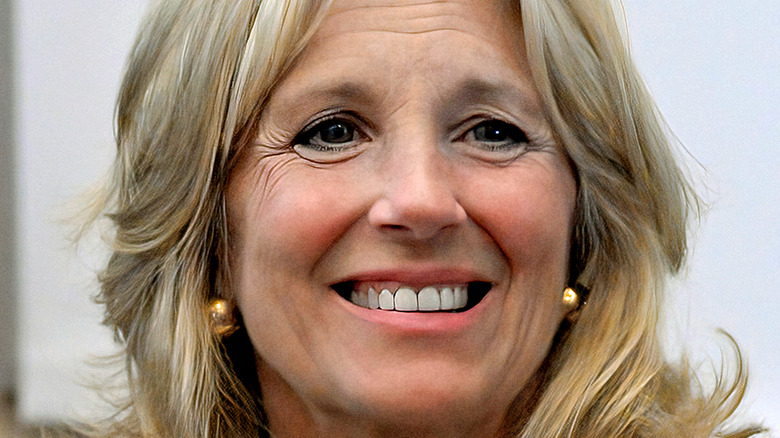 mark reinstein/Shutterstock
Thanks to President Joe Biden's years in public office, Dr. Jill Biden isn't exactly a newbie when it comes to life as a political spouse. But even decades spent first as a senator's wife, then as second lady, weren't enough to get her ready enough to face the challenges of being first lady. 
In a new interview with "CBS Sunday Morning," Dr. Biden — who also works as a professor at Northern Virginia Community College — is frank about the challenges of being a first lady. And while this may be the first time she's speaking out more candidly, she has alluded to the adjustments she's had to make during past interviews. 
In her June interview with Vogue, for instance, she opened up to the fact that she had a full plate. "I feel every day, like... What could I give up? That I would want to give up? Nothing," she said. "If anything, I feel like adding more things, but I know it's not possible, because you want to stay centered, because you want to do things well. And there's so much to do. There is... So. Much. To. Do."
Jill Biden's job as first lady is '24 hours a day'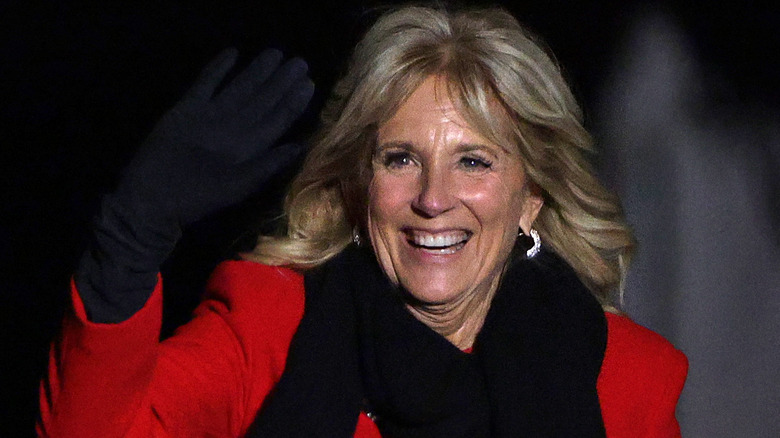 Alex Wong/Getty Images
In an interview with "CBS Sunday Morning," Dr. Biden gives a frank assessment of how she adapted to life in the White House: "I think it's a little harder than I imagined. It's not like a job that you do; it's a lifestyle that you live, and it's not something you leave at 5:00 or at 3:00 ... it's 24 hours a day."
Even though she is busy, it seems like Dr. Biden wouldn't have it any other way. While being first lady is more than a full time job, Dr. Biden continues to make history by keeping her "day job" as a college professor. At one event in November, President Joe Biden explained his wife's absence was due to her work schedule. "The reason Jill is not with me today is she's teaching today, full-time as a professor at Northern Virginia Community College," the president said at the time (via AFP). 
Aside from this, she has been traveling around the United States encouraging young children to get their coronavirus vaccines, campaigning in local elections, and has even traveled overseas to support her husband at international summits in Europe and to cheer for Team USA's athletes at the Tokyo Olympics.