What The Baby-Sitters Club Cast Looks Like Today
We may receive a commission on purchases made from links.
Ann M. Martin's The Baby-Sitters Club series was a staple in many households in the '90s. Whether you were introduced to the original series of books, Baby-Sitters Little Sister, the mysteries, or any of the other special editions, girls around the globe were reading one — or all — of the hundreds of titles.
In 1995 the series was turned into a movie, The Baby-Sitters Club, where the girls spent their summer hosting a camp for kids, in an effort to save up and buy themselves an office. This movie was a classic for big time Baby-Sitters Club book lovers, and it's likely many of those fans could still repeat a few lines from the movie, over 20 years later. 
For many of the film's cast, these roles marked the early days of their careers. For others, this would be one of the few acting jobs they would take before leaving the industry to pursue other endeavors. What are our classic baby sitters up to today? Let's find out!
Schuyler Fisk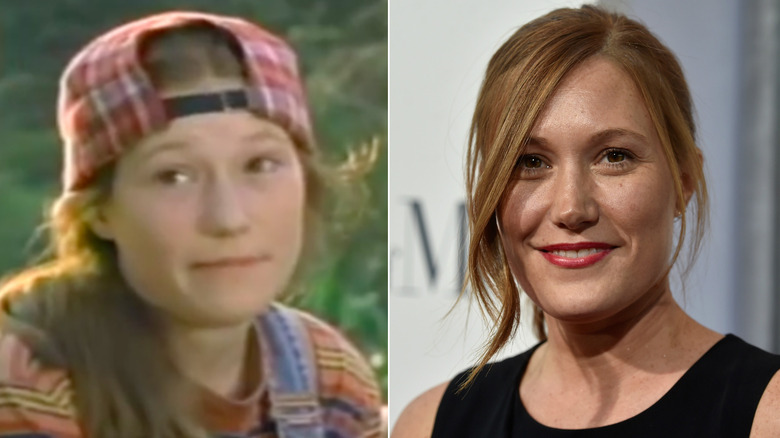 Columbia Pictures / Getty Images
Schuyler Fisk played Kristy Thomas, the founding member of The Baby-Sitters Club. As the daughter of award-winning actress, Sissy Spacek, and production designer Jack Fisk, entertainment is in her blood. Since her Baby-Sitters Club days, Fisk has appeared in several movies and TV shows, including One Tree Hill, Law & Order: SVU, and Fear the Walking Dead. While acting may fill a large portion of her resume, Fisk is also a singer-songwriter, having written and performed on several soundtracks, as well as releasing her own album Blue Ribbon Winner.
Currently, she is touring and playing with her band, Me and My Brother, and hanging out with her dog Rigby when she's not on the road.
Bre Blair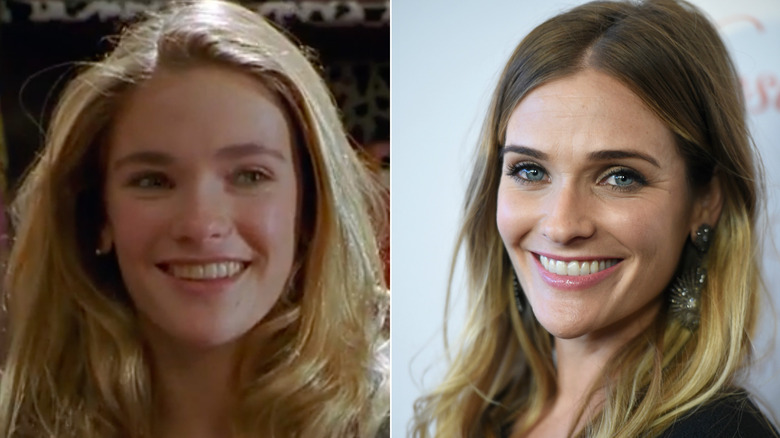 Columbia Pictures / Getty Images
Bre Blair has kept quite busy since playing Stacey McGill in The Baby-Sitters Club. In recent years, she's appeared on TV in Game of Silence, Two and a Half Men, and 90210. From 2008 to 2009, she had a reoccurring role playing Joss Morgan on The Unit. 
More recently, Blair teamed up with buildOn, an organization working to end poverty through service and education around the world. For her trip, Blair visited Haiti and had this to say about her trip on Instagram, "Haiti I have so many things to say. I am blown away and humbled by this experience and so grateful to @buildon and my badass team. We passed rocks, dug, twisted rebar, shoveled dirt, poured cement, danced, ate, and then passed the f out. Saint Martin we'll miss you and [we're] proud to have built alongside your beautiful community. Bonswa."
Rachael Leigh Cook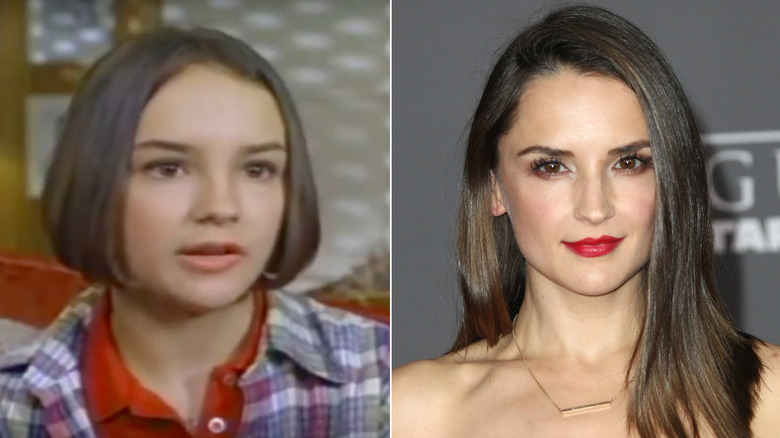 Columbia Pictures / Getty Images
Rachael Leigh Cook has definitely become a household name over the years with her roles in She's All That and Josie and the Pussycats, but her acting career began with her role in The Baby-Sitters Club as Mary Anne Spier. More recently she had a recurring role as Kate Moretti on the TV drama, Perception. While you may not see her face, if you're watching Robot Chicken, you may recognize Cook as the voice of several characters. 
Cook is also known for her 1997 anti-drug PSA, where she smashes an egg — and an entire kitchen — in an attempt to show the destruction caused by heroin abuse. More recently, she's appeared in a reboot of that original commercial, explaining how the war on drugs has really become a war on people. 
Outside of her life on screen, Cook is married with two kids, Charlotte and Theodore. Her husband and actor, Daniel Gillies, described the challenges of having two kids to Us Weekly, "People say one is one and two is 10. I disagree with that. It's exactly twice as hard. It's like, oh boy. But twice as hard is hard enough."
Larisa Oleynik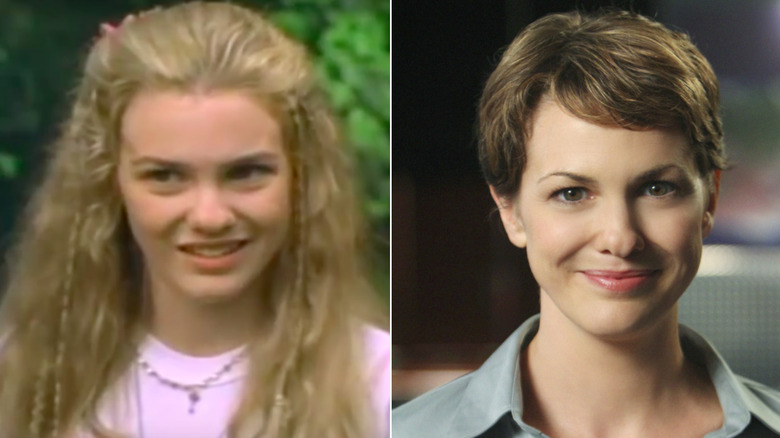 Columbia Pictures / Mario Perez, CBS
While fans of the The Baby-Sitters Club may first remember Larisa Oleynik as the actress who played Dawn Schafer, many will also remember her for her days as playing Alex Mack on The Secret World of Alex Mack. She also made several appearances on Boy Meets World, 3rd Rock from the Sun, and Pretty Little Liars, just to name a few. Oleynik also played Bianca Stratford in the popular movie 10 Things I Hate About You. 
More recently, she's appeared on Mad Men and Hawaii Five-0. She was also on stage in Baghdaddy, which has been dubbed by the New York Times as "an important, cunning, rock-solid musical comedy with a terrible title."
Tricia Joe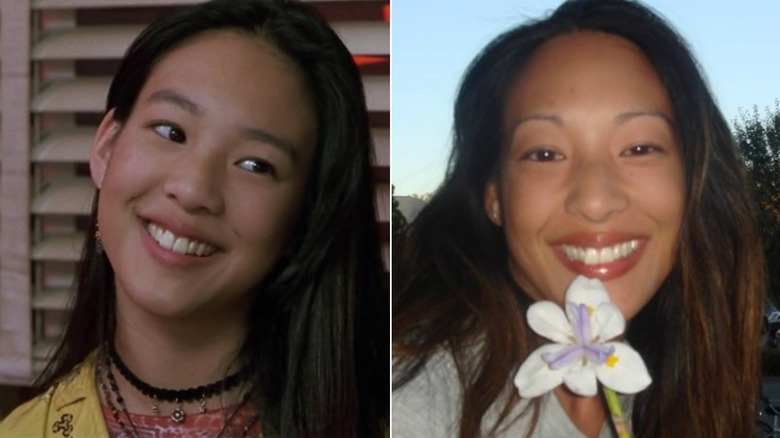 Columbia Pictures / Facebook via Tricia Joe
It should come as no surprise that not every one of the stars from The Baby-Sitters Club would continue in acting beyond their teenage years, which seems to be the case with Tricia Joe, the actress who played Claudia. If you need a refresher, Claudia was the vice president of the BSC because she was the one who had a phone in her bedroom, so that was also where all of the club meetings were held. 
According to her Facebook page, after her days on The Baby-Sitters Club, she went on to study dance at Fullerton College, later earning her BS in Criminal Justice from CSU, Long Beach. There's not much more available information on what Joe has been up to, but it appears that while planning the BSC reunion, the cast needed some helping finding Joe and Rachel Leigh Cook took to Twitter for help.
Stacey Linn Ramsower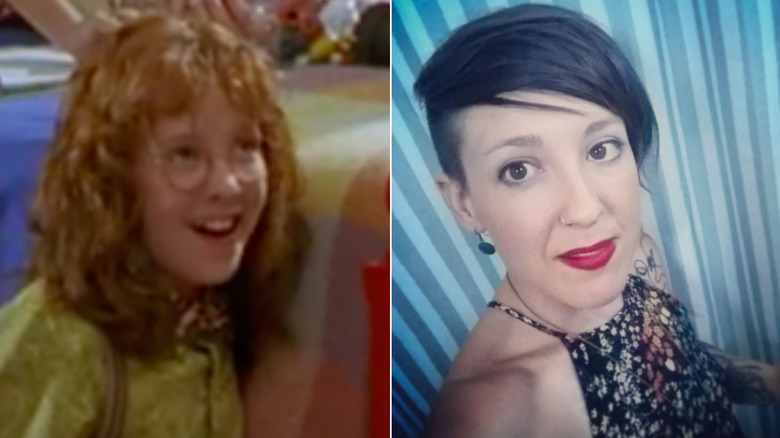 Columbia Pictures / Instagram via @staceymoves
Stacey Linn Ramsower (credited as Stacy) played Mallory Pike, one of the junior members of the Baby Sitters Club. She made a few other acting appearances including Terminal, Tank Girl, The Quick and the Dead, and Hey Dude, but she also appears to have left her days of acting behind in her childhood. 
These days, Ramsower is practicing and teaching yoga at Svasta Yoga School in Houston, Texas. According to her website, she has been doing yoga and "other movement arts" for over 20 years. She writes, "I believe that healing is a creative practice, it requires willingness to be in experimentation, vulnerability and faith in ones self."
Ramsower is also a birth doula and lifestyle coach, training to be a sex educator.
Zelda Harris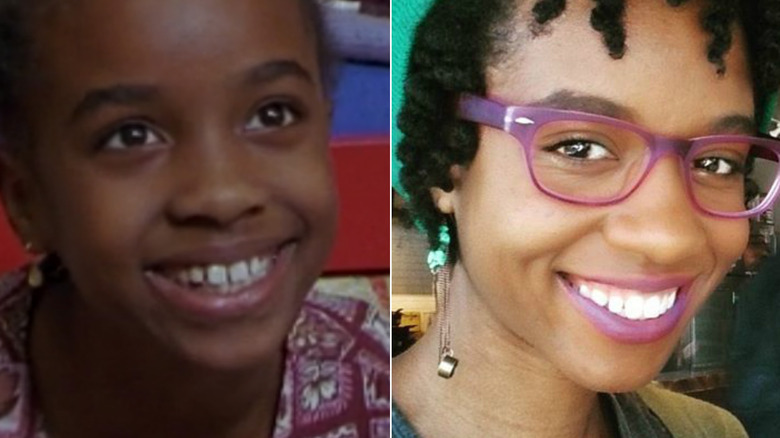 Columbia Pictures / Instagram via @mszeldaharris
Jessie Ramsey was the other junior member of the Baby-Sitters Club and played by actress Zelda Harris. Since her days running around with the BSC, Harris has made several TV appearances on shows including Second Noah, 413 Hope St, Cosby, NYPD Blue, and more. 
Prior to her appearance in The Baby-Sitters Club though, she played Troy in Crooklyn. According to her Instagram, after over 23 years, she recently had a reunion with actress Tiasha Reyes who played Minnie in Crooklyn. "Thank you so much to everyone who tuned to our live video!!!" she said in her post. "I learned so much that I never even knew before about the film!!!"
Outside of acting, Harris has a huge love and passion for music, especially jazz. "Jazz is where my heart and soul throbs," she told Nassau Weekly. A quick scroll through her Instagram and you'll see many pictures where she's sporting her saxophone, with the occasional video of a jam, thrown into the mix.
Austin O'Brien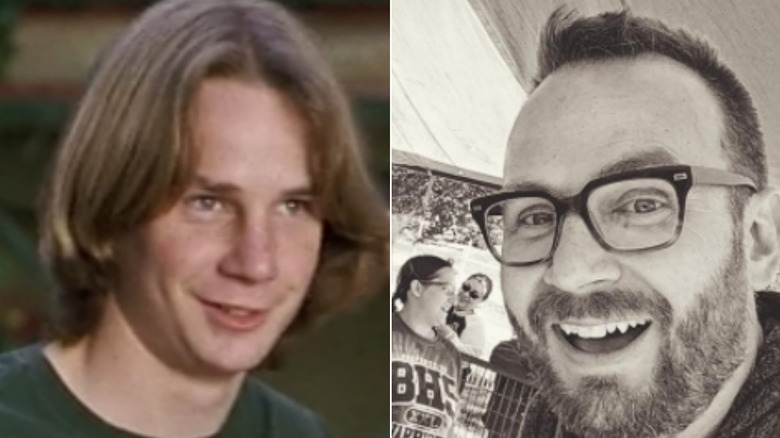 Columbia Pictures / Instagram via @aobrienphotography
The only official Baby-Sitters Club boyfriend in the movie was Logan Bruno, played by Austin O'Brien, who was dating Mary Anne. O'Brien has made several other acting appearances over the years in movies like My Girl 2 and Apollo 13. He also hit the small screen in Touched by an Angel, Promised Land, ER, and Bones. These days, he splits his time between Chicago and Los Angeles, where he has his own photography business, A. O'Brien Photography. He writes, "Having grown up in the entertainment industry I have been obsessed with how to use a lens to tell stories from a very young age. So while the move into photography was a happy accident, it was also the most natural of transitions. I have loved every minute of it." 
Aside from loving his career, he is also happily married, and has two little kids, Declan and Nessa, who often make appearances on his Instagram feed.
Marla Sokoloff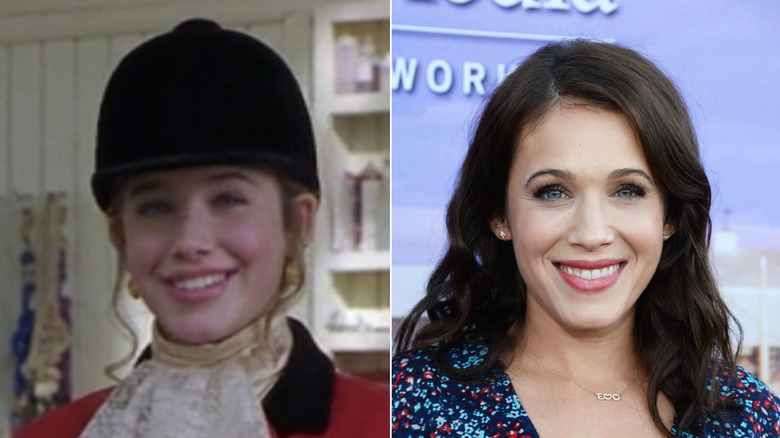 Columbia Pictures / Getty Images
Marla Sokoloff, who played Margarite 'Cokie' Mason in the movie, could likely be deemed the original mean girl before that was even a thing. Aside from her role in The Baby-Sitters Club, she was regularly seen on TV series Full House, playing Stephanie Tanner's bad-influence friend Gia. She also appeared on TGIF favorites like Boy Meets World, Step by Step, and Home Improvement. She has had regular roles on Party of Five, Over the Top, The Practice, Desperate Housewives, and The Fosters. Sokoloff hasn't only taken on small screen rolls, as you likely also remember her for Dude, Where's My Car?, Sugar & Spice, and Whatever It Takes. 
While she is clearly keeping busy with acting, she is also married, has two daughters, and is a celebrity blogger for People. "The truth is, I have a pretty fantastic life. I have an amazing husband whom I've been happily with for over 13 years, two incredible girls I'm beyond proud to say are all mine, complete with the sweetest little old-lady dog you have ever met. Also, a career that I truly love and have worked my tush off for for 25 years," she said in a recent post. "I literally have nothing to complain about."
We're more than just a club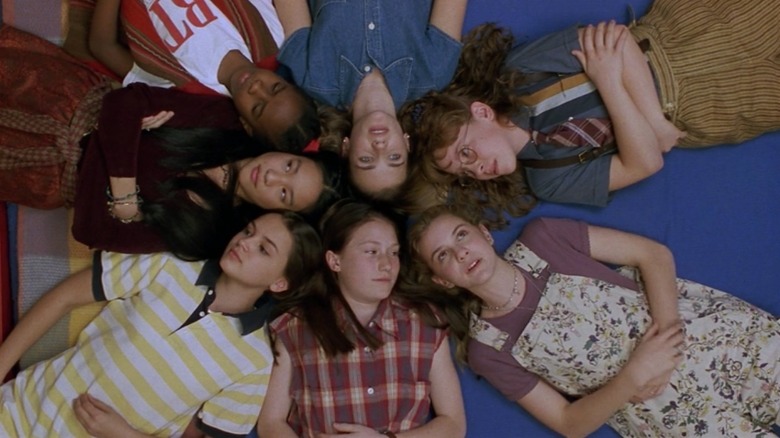 Columbia Pictures
While it's safe to say each Baby-Sitters club member may have taken their own turns and various paths in life, it's fun to see where each of them have ended up, and to look back to where it all began. While some may have chosen to leave their on-set days behind them, there's one thing on which I think all BSC fans can agree, "We're more than just a club. We're friends. Best friends."