Why Federal Court Just Rejected Donald Trump's Request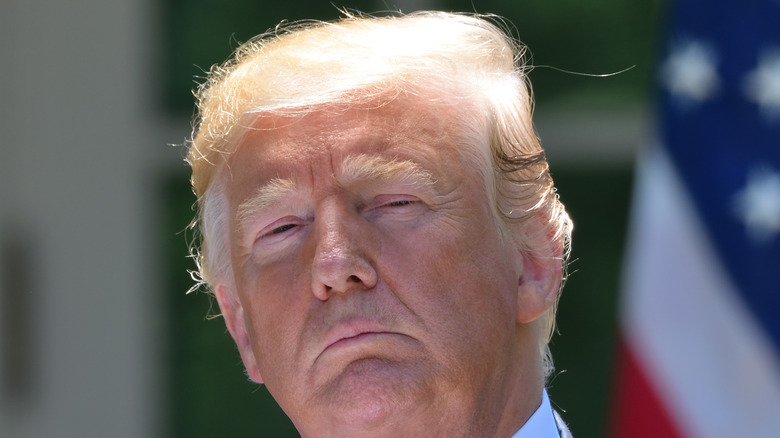 Evan El-Amin/Shutterstock
We're only weeks away from marking the first anniversary of the deadly riots that engulfed the U.S. Capitol early this year, yet relatively few arrests have been made and no masterminds have been caught. But that could soon change, thanks to a decision made by the U.S. District Court of Appeals for the District of Columbia, which ruled that Donald Trump could not could not keep visitor logs, phone records, as well as written exchanges between his advisors hidden from the January 6 commission charged with getting to the bottom of the event (via Reuters).
In their ruling, the three judge-panel highlighted the fact that national interest was far more important than executive privilege, and that Trump was effectively asking the courts to override a decision made by both the legislative and executive branches of government — represented by Congress and the president respectively — by keeping his correspondence private (via The Washington Post).  
Trump has one more card he can play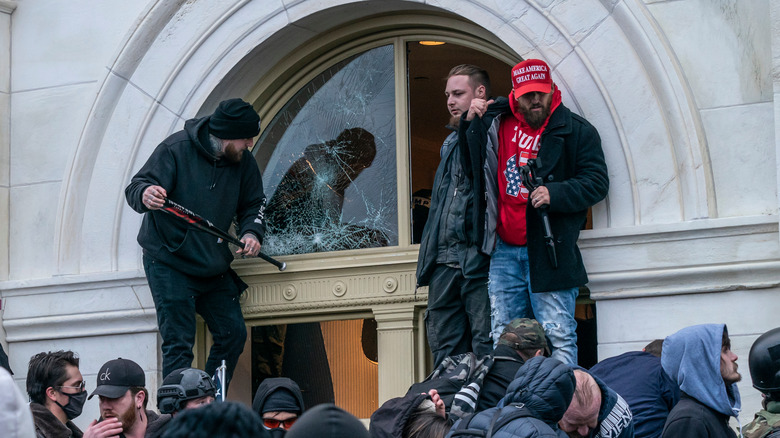 lev radin/Shutterstock
The judges further pointed out that, "Lives were lost, blood was shed; portions of the Capitol building were badly damaged; and the lives of members of the House and Senate, as well as aides, staffers, and others who were working in the building, were endangered." The court even pointed out that there was "a direct linkage between the former president and the events of the day," (via The Washington Post).
And they added, "Former president Trump has given this court no legal reason to cast aside President Biden's assessment of the Executive Branch interests at stake, or to create a separation of powers conflict that the Political Branches have avoided."
But while the language used in the Court of Appeals' decision was strong, and the argument, sound, Donald Trump has one more card he has left to play. As his spokesperson Liz Harrington tweeted, "Regardless of today's decision by the appeals court, this case was always destined for the Supreme Court." CNN points out that there, a more conservative bench with two appointees Trump named, will probably be more willing to listen to the arguments he wants to make.
The former president's legal team now has 14 days to lodge an emergency request with the Supreme Court (via Reuters).