Will Steve Burton Be Recast On General Hospital?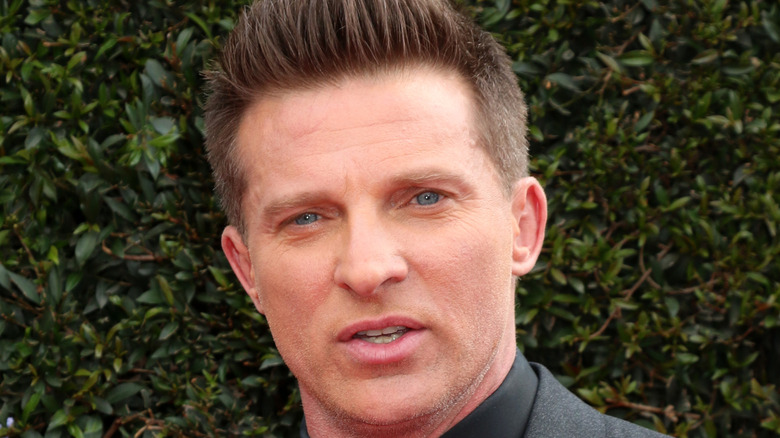 Kathy Hutchins/Shutterstock
On "General Hospital," the fictional town of Port Charles is mourning beloved hitman and mob enforcer Jason Morgan, as he is presumed dead once again after a tunnel collapse on Cassadine Island. His loved ones were told there were no survivors and Jason would never be coming home (per TV Insider). If it seemed like a sudden soap opera death that may have not originally been written into the story, that's because it was. Actor Steve Burton chose not to comply with Disney/ABC's vaccine mandate — as Disney owns ABC, which airs "GH" — and months of pre-written plots had to be rearranged as both Burton and Ingo Rademacher (Jasper "Jax" Jacks) were no longer allowed to report for work as of November 1, 2021.
Burton last appeared on the show on November 19 when the tunnel collapse occurred, and Rademacher's final episode aired November 22 when he suddenly told Carly Corinthos (Laura Wright), he was leaving town and didn't know if or when he'd return (per TV Insider). Jason was a much more pivotal character than Jax and, as TVLine noted, has been recast in the past, but is "General Hospital" looking to find another actor to fill the spot?
General Hospital has no plans to bring Jason back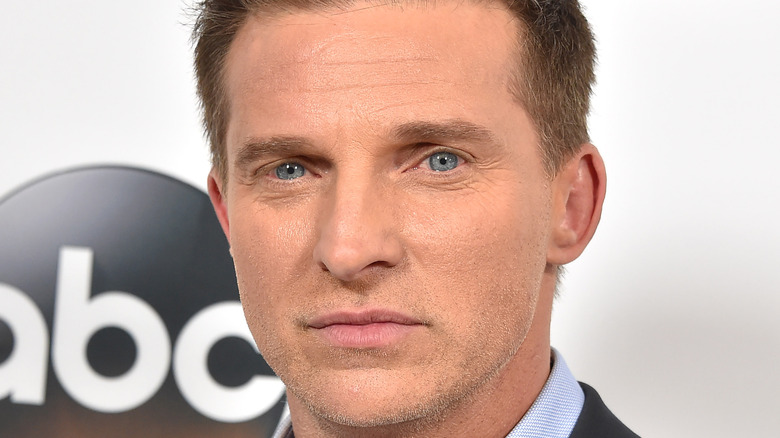 DFree/Shutterstock
"General Hospital" went where fans thought this soap would never go in 2021 when it decided to pair Jason Morgan with his longtime BFF Carly Corinthos. Jason and Carly had a brief affair when they first met back in the 1990s, but they ended up with others through the decades, despite it always being clear they would die for one another if they had to. When Carly found herself believing her husband, Sonny Corinthos (Maurice Benard) had died, she and Jason decided to marry to show a united front and keep the mafia business going, but before the wedding they finally admitted after all these years that they were in love (per Soap Hub).
Then, Sonny returned, Carly decided to remain by her other husband's side, and within a few weeks, Jason was presumed dead when there were so many unresolved feelings between him and Carly. And, those feelings will have to remain unresolved because "GH" doesn't intend to recast Jason with another actor at this time, according to Variety.
On November 23, 2021, Steve Burton finally broke his silence on his "GH" exit in an Instagram video. He explained that he didn't believe in vaccine mandates and had applied for both medical and religious exemptions but ABC had denied them. He went on to say he will "always be grateful" for the gig, adding that he'd be open to coming back "if these mandates are lifted."