Why Bold And The Beautiful Fans Want To See Quinn And Carter Together
"The Bold and the Beautiful" shocked longtime fans earlier in 2021, as all good soap operas should, when it took the always-upstanding character on Carter Walton (Lawrence Saint-Victor) and moved him from his usual spot in the storyline back burner to a front and center plot that saw him having a sudden and out-of-the-blue affair with the boss' wife, Quinn Forrester (Rena Sofer).
Quinn and Carter had barely ever shared any screen time together as she was Eric Forrester's (John McCook) younger semi-reformed manipulator wife and Carter was his trusted lawyer and employee at Forrester Creations. But then there they were pouring out their deepest and darkest feelings about life and predicaments they found themselves in. One thing led to another and the next thing fans knew, Carter and Quinn had entered a steamy affair (via Soaps In Depth), but it got more complicated from there and left fans wanting more.
The 'Bold and the Beautiful' put Carter and Quinn in an impossible situation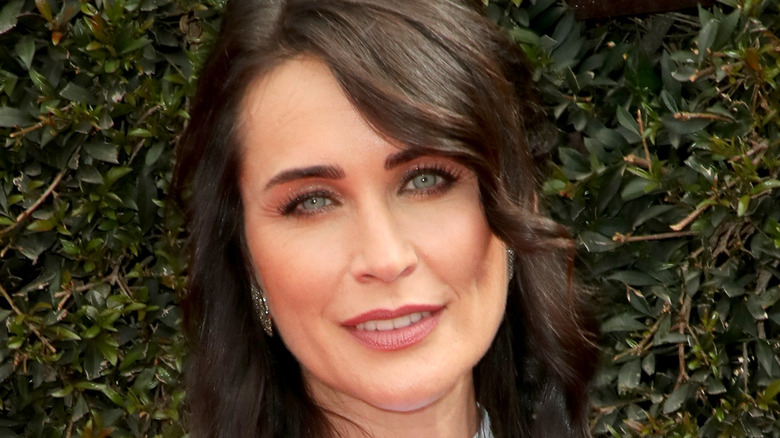 David Livingston/Getty Images
One of the reasons Quinn turned to Carter to begin with is because Eric seemed to have no interest in her in bed. Carter made her feel sexy and wanted, but soon both found out what Eric's real problem was. When Eric first learned of the affair, he kicked Quinn out of the house, but he later asked her to come back and explained he was suffering from erectile dysfunction, according to Soap Hub. He still wanted his wife to be satisfied, so he asked Quinn and Carter to continue their affair and they did (via Soaps.com) — until Eric changed his mind again.
By then, Carter and Quinn had actually fallen in love and their relationship went beyond sex. Carter begged Quinn to run away with him, but she ultimately broke his heart and decided her marriage was worth saving. This also broke the hearts of "B&B" fans who had learned to love this couple and wanted to see them end up together.
The 'Bold and the Beautiful' fans became invested in Quinn and Carter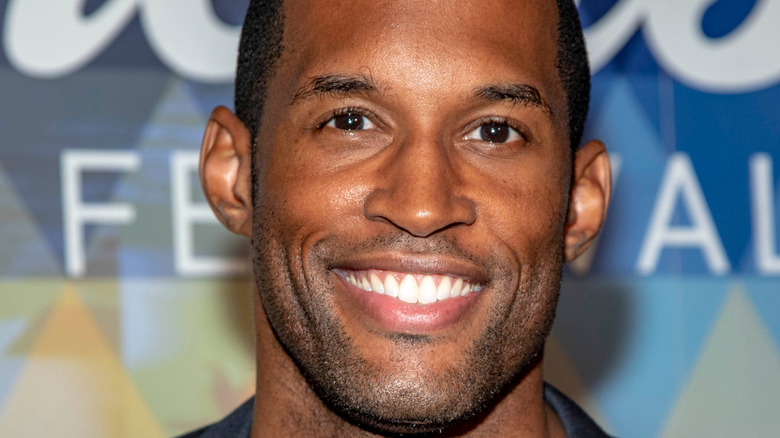 Eugene Powers/Shutterstock
As "The Bold and the Beautiful's" official Twitter account promoted the Quinn and Carter pairing with video clips and teasers, fans explained in the comments just why they loved watching this unexpected pairing.
"It has been a LONG TIME since we've had a legit forbidden love story on #boldandbeautiful," one fan tweeted. Choosing between your job & friendships when love unexpectedly comes into your life is a good conflict. Of course ... I'm pro #quarter and Eric and them can go to hell."
Another fan tweeted: "Can't wait to watch later. This is my favorite kind of description for #BoldandBeautiful! #Quarter is and I hope they keep 'giving in.' I could do without the Eric part of the story."
Yet another expressed how pleased they were with this pairing because of how unexpected it was, tweeting. "Ain't nobody crying over a marriage that Eric helped break in half with his absolutely inappropriate need to make his wife bend the knee to Brooke. Good riddance! Fate closed a raggedy door on Eric to open a window to Carter. Quinn's doing just fine and #quarter is hot."
Whether Quinn and Carter reunite again remains to be seen as of this writing, but if they do, many fans clearly won't be disappointed.