The Wild Coincidence That Drew Jill Wagner To A Christmas Miracle For Daisy - Exclusive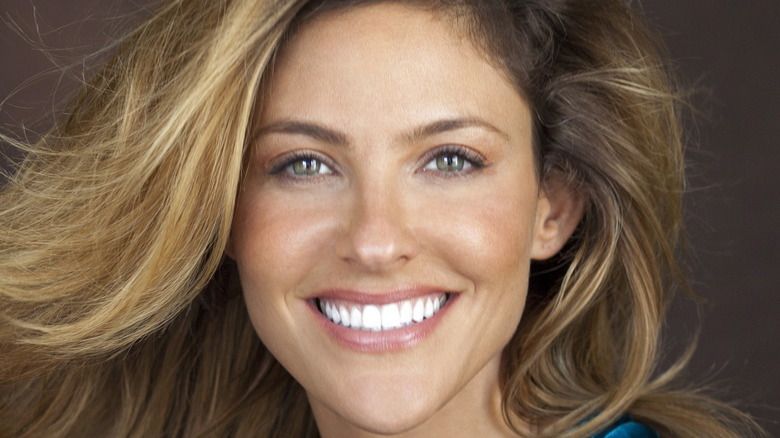 GAC Media
If you grew up celebrating Christmas, you no doubt find that certain sounds and sights just spark that holiday spirit and made the season feel special. For "Teen Wolf" and holiday movie icon Jill Wagner, that special something is Christmas-y TV shows. "If I think back in time about my grandmother, she'd have the Hallmark channel on, she always had something on in the background that was Christmas related, whether it be a Christmas movie or whether it be the Christmas parade, something like that," she told The List.
Wagner carried that Christmas spirit into her adulthood, making a name for herself as the lead on numerous Christmas movies. For her, it's heartwarming to be a part of other families' celebrations. "I think it's really kind of special to know that you're just in someone's house when they're experiencing Christmas, and you're a part of the ritual, and your face is there, and you make people happy," she said. This year, she's continuing her holiday tradition with another Christmas romance, "A Christmas Miracle for Daisy," which will air on GAC Family. For Wagner, it's her most personally meaningful Christmas movie yet — because of a wild coincidence that drew her to the script.
Wagner appreciated the hint of sadness in A Christmas Miracle for Daisy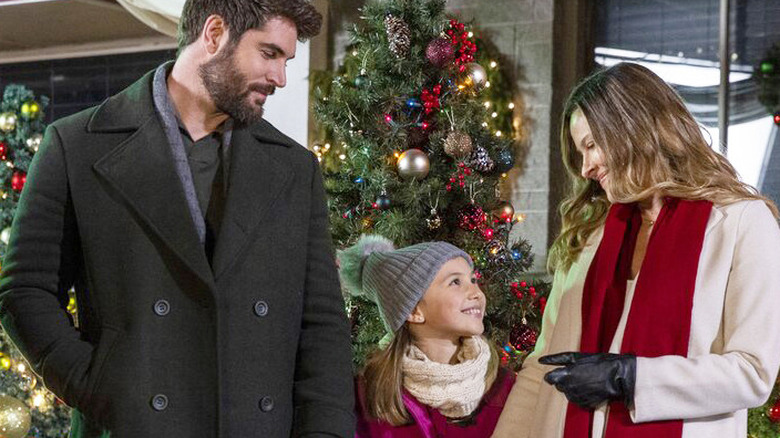 GAC Media
As much as Jill Wagner loves Christmas, she understands that's not a time of joy for everyone. "I think it's important to know that not everybody has this picture-perfect Christmas during the holidays," she said. "I mean, there's been a lot of times that, I guess in my own life, I think about loss at Christmas and for other people you think about the family members that you've lost that aren't there to celebrate with you."
"A Christmas Miracle for Daisy" honors the experience of celebrating Christmas in a time of loss. Its titular character, Daisy, is an orphan being raised by her older cousin, Connor — who happens to be the ex-boyfriend of Wagner's character, Whitney. Even though Daisy loves Connor and considers him a real father, she longs for a mother — and zeros in on Whitney as a promising candidate. For Wagner, Daisy's optimism and resilience were touching. "This little girl was able to turn something so sad to her around and turn it into such a beautiful thing," she said. "And she's so open to find a mother and she's so open to love."
There's more than one special Daisy in Jill Wagner's life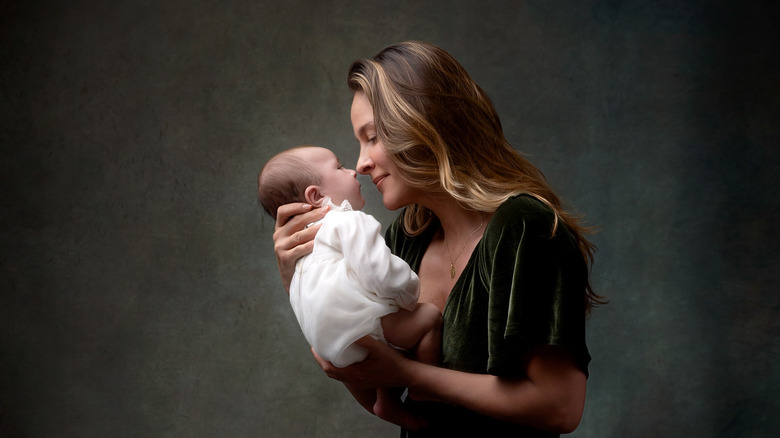 Jill Wagner
Little did the movie producers know, however, that there was already another special little girl named Daisy in Jill Wagner's life — her newborn daughter. "I had a little baby girl about three months ago, and I had not announced her name yet," Wagner said. "And so when I got the script, you can imagine, I was kind of surprised to know that the young girl in the movie was named Daisy. And I think that automatically attracted me to the script."
Having her own little Daisy at home also made the themes of family and motherhood in "A Christmas Miracle for Daisy" resonate even more deeply with her. "You've got the typical lead love story about the girl and the guy, but then you've got this really, I think, more precious love story between Whitney and this little girl, Daisy," Wagner said. As for her real-life Christmas with her own little Daisy (and Daisy's older sister), Wagner's plans are simple. "I think right now the most important thing is not any gift you can really give them, it's just letting them know how much they're loved," she said. "And then, of course, the baking and letting them eat all the sweets that they can. I think that's pretty special too."
"A Christmas Miracle for Daisy," starring Jill Wagner and Nick Bateman, premiered December 11 at 8 p.m. ET on GAC Family.