Eileen Davidson Dishes On Days Of Our Lives: A Very Salem Christmas - Exclusive Interview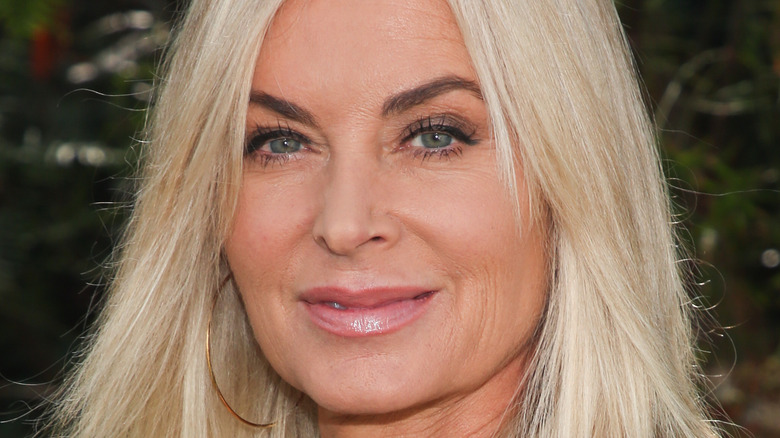 Paul Archuleta/Getty Images
Eileen Davidson is a regular on our screens thanks to roles in popular soaps "Days of Our Lives," "The Bold and the Beautiful," and "The Young and the Restless," as well as an unforgettable stint on "The Real Housewives of Beverly Hills." Hot on the heels of "Days of Our Lives: Beyond Salem," Davidson is back in the very first Christmas movie spin-off from the soap opera, "Days of Our Lives: A Very Salem Christmas," coming exclusively to Peacock.
Fans of the series will be delighted with "Days of Our Lives: A Very Salem Christmas," a festive film following Will Horton, who has a tight deadline to turn around a script on Christmas Eve. Drawing inspiration from everyone's favorite holiday movies, "Days of Our Lives: A Very Salem Christmas" is a festive story featuring characters from the enduring soap, including Davidson as Kristen DiMera.
The List caught up with Davidson to find out all about her new holiday movie, whether she'll ever return to "The Real Housewives of Beverly Hills," and what she's planning to do next.
On the first Days of Our Lives Christmas movie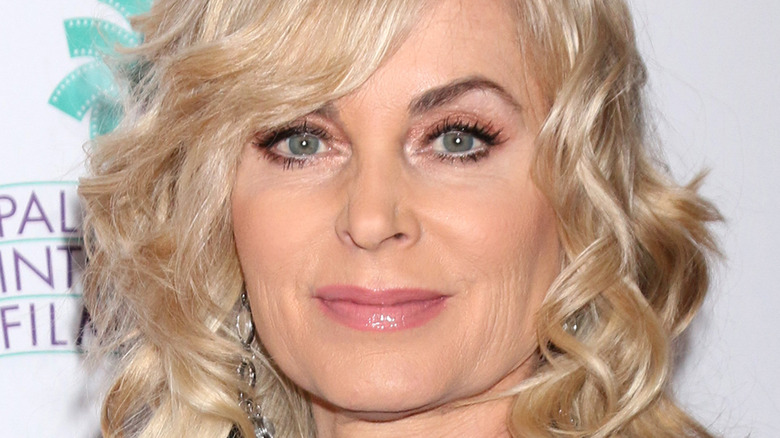 Kathy Hutchins/Shutterstock
You're here to talk about the first "Days of Our Lives" Christmas movie. What can you tell us about it?
Hmm, what can I tell you? I don't know what you've heard, but it is basically Will, one of the characters on the show, is a writer, and he's got a deadline for Christmas Eve. He has to have a script, and he doesn't know what he's going to write about. He ends up pulling out different pieces from your favorite holiday movie tropes, like "Love Actually" and "A Christmas Carol," and then kind of joining that in with the regular crew in Salem. And this is what you get. It's kind of a fun mashup of all these different movies and this whole different vibe. [It's a] feel-good movie at the end. It is an ultimate Christmas movie.
That's such a fun idea, putting all those things together. I love that.
Yes. I know. A lot of surprises, right? Things you would never expect in a Christmas movie. You got to love the Santas.
What was it like filming a Christmas special within the "Days of our Lives" universe?
Well, it was a lot of fun. It's always kind of crazy when you're filming Christmas a month or two before Christmas because you're surrounded by trees and snow and Christmas sweaters. So you kind of get into the holiday spirit earlier. And this especially because I was wearing these crazy Christmas sweaters, which I don't usually do in real life. So I got to kind of explore that world. I got to do the ugly Christmas sweater thing. So it was fun. It was really a lot of fun. They had new sets that were really kind of cool that they never used before. You know, they created them for the show. And so that part was really fun.
But the Christmas sweaters aren't carrying back over to real life?
Well, maybe they will.
What it was like reuniting with Lisa Rinna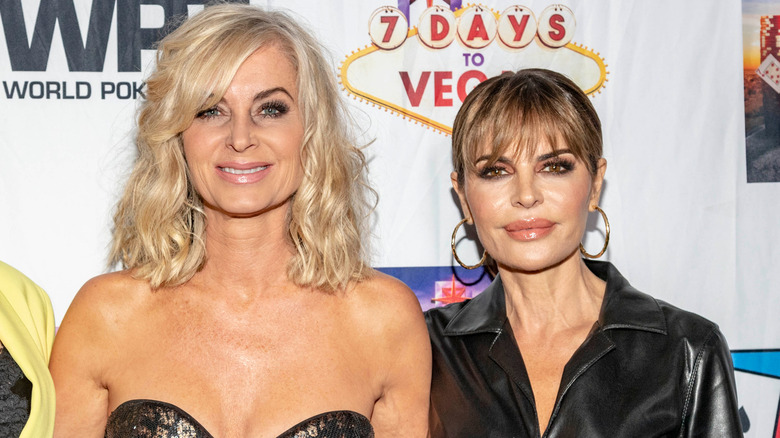 Eugene Powers/Shutterstock
What would you like to see your character do next? Because obviously you've been on a long journey on "Days of our Lives."
Right. Well that's an interesting thing because actually I hadn't played this character that much until the last few months. I don't know. What I really like about the Peacock movie is that you kind of have to expect the unexpected. So I love the fact that they are taking Kristen in areas that she's never been before and doing things that I would never imagine her doing. And I'm just saying, I'm along for the ride. I'm having a good time, so whatever they want to do, I'm in.
And what was it like reuniting with Lisa Rinna on the set of "Days of Our Lives"?
That was "Beyond Salem." That was great fun. I hadn't seen her in a while, and I really enjoyed reconnecting with her and kind of just doing a little nodding ... to the "Housewives."
It must be quite fun sharing the screen with someone in two completely different worlds.
Yeah. Well, that's the world we started in. We started ... working together [a] long, long time ago. So yeah, we've had kind of a great run with that.
Is there any chance you'll return to "The Real Housewives"?
I don't know. And I don't know in any way, shape, or form how that would look, but you know, I've learned by now in my life that you just, you never know. So I don't know. How about that?
Do you have a favorite memory from "The Real Housewives [of Beverly Hills]"?
I have lots of favorite memories, but one of them was the trip to Hong Kong. I really ... That was a great ... I loved that trip. It was so beautiful. I'd never been either. So yeah. And Dubai. Dubai was interesting.
What's next for Eileen Davidson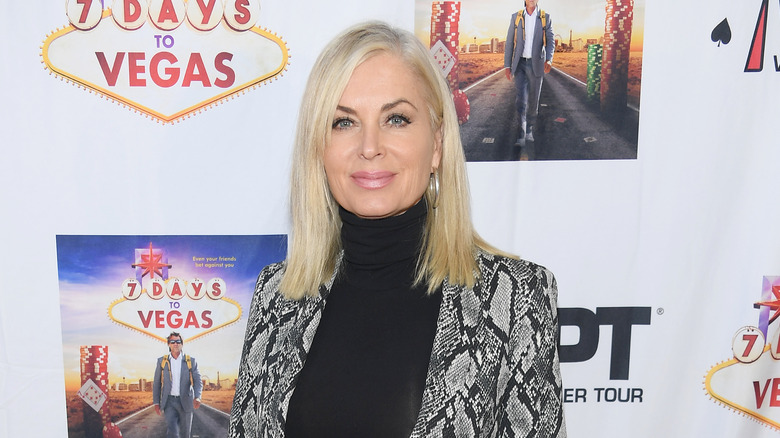 Dimitrios Kambouris/Getty Images
You've had such an amazing career. You've won two Daytime Emmys. What's it been like being able to play several iconic characters?
It's been fun. I mean, especially the last couple [of] years, it's just kind of different things have popped up that I've embraced. It's been a lot of fun to be able to play both characters and go back and forth. And I don't know, it's been quite an adventure, so I've been having a really good time. I feel very spoiled.
Is there anything you haven't done yet in your career that you're hoping to do?
Oh, that's a good question. You know? Sure. I would like to be doing something that I've written myself. I've had a couple of screenplays. I'd love to get them produced. So yeah. I mean, I'm not done yet. I'm just, I'm open to new adventures all the time. So [it] depends. I don't want to work too hard at one thing for too long. So I kind of like doing these little hit and runs at this point in my life, but I'm just kind of on the journey.
I always love to hear when an actor is moving into writing and [going] behind the scenes because I feel like you've got the best experience to do that.
Yeah. Well, I wrote these books a few years ago, and my niece is a terrific writer, Annamarie Davidson, and she and I kind of wrote them as screenplays. So we'll see what happens.
Anything else you want viewers to know about "Days of Our Lives: A Very Salem Christmas"?
Well, it starts streaming on December 16th. It's a lot of fun, again. You think you know where it's going, and then there's a lot of left turns, and I think it's a great Christmas movie. It's a feel-good movie. And it's funny.
"Days of Our Lives: A Very Salem Christmas" begins streaming Thursday, December 16 on Peacock.