Is This Really How Prince Harry Is Going To Go After Prince Charles?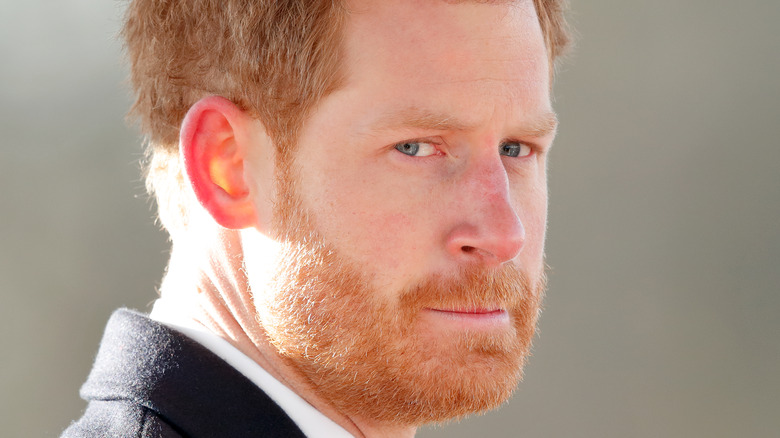 Max Mumby/indigo/Getty Images
Prince Harry announced that he was writing a memoir in July 2021, per Harper's Bazaar. "I'm writing this not as the prince I was born but as the man I have become," the Duke of Sussex said in a statement about the book. "I've worn many hats over the years, both literally and figuratively, and my hope is that in telling my story — the highs and lows, the mistakes, the lessons learned — I can help show that no matter where we come from, we have more in common than we think." Harry added that he feels very "grateful" for the opportunity to share his story so that he can give people a "firsthand account" of his life.
Of course, fans immediately began to speculate about what bombshells could be revealed inside the pages of the book. Royal expert Andrew Morton previously told Us Weekly that the royal family is a bit nervous about what Harry may reveal in his memoir, but that it seems likely Harry's father, Prince Charles could take the brunt of any criticism. "If I was Prince Charles, I'd be looking for a pile of coats to hide under," Morton said. "I think we're going to see Charles once more in the firing line. The thing about Harry is that if you ask him a straight question, he'll give you a straight answer," he added.
It's likely that fans will rush to get their hands on a copy of the book, and that could spell bad news for the royal family.
Harry could spill family secrets in his book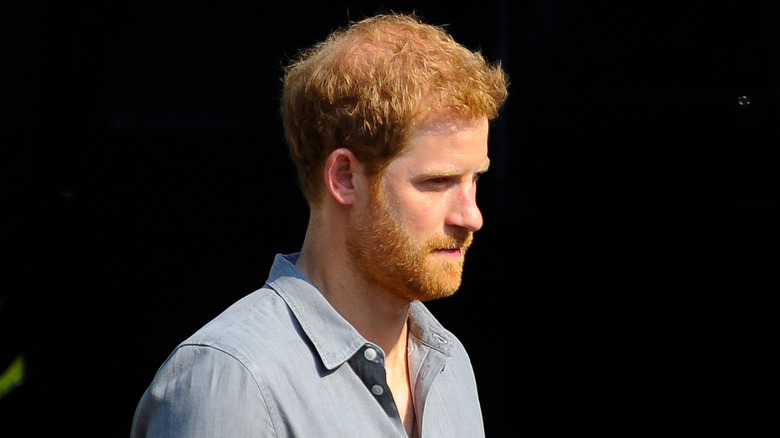 ACHPF/Shutterstock
Page Six reported in July 2021 that Prince Harry didn't tell the royal family about his plans to write a memoir before announcing it to the public. Sources tell the outlet that the news left Harry's father Prince Charles "surprised" by his son's actions. "No one knew," a royal insider said. "There was chaos when the Page Six story came out."
Following Harry's tell-all interview with Oprah Winfrey, fans have no idea what he might divulge in his book. Royal expert Roya Nikkakh says the book could include some shocking elements. "You say he is going to have to come out with a lot of details in the book, but I don't think Harry will need a huge amount of encouragement to do that," she said (via The Mirror). "We've seen in the last year, he is very open about wanting to talk more about his life and how he feels and his emotions, so I think for him he sees it as a big opportunity to say some more of what he wants to say." Nikkakh also stated that she believes Harry's ghostwriter, J.R. Moehringer, will push for the book to be very honest out of fear that it will flop. "So he is going to be encouraging Harry to be very honest. And Harry, I think, doesn't need much encouragement these days," Nikkakh said.
Now, another royal expert is revealing how Charles may feel while awaiting the release of Harry's memoir.
Will Harry bash Charles in his new book?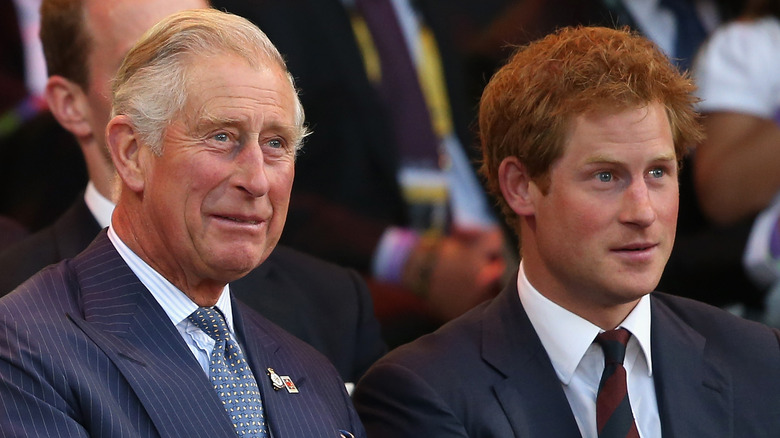 Chris Jackson/Getty Images
According to Express, as Prince Charles is getting closer to ascending to the throne, he may be a bit worried about how his rift with his youngest son, Prince Harry, could impact his popularity and future reign. Royal expert Richard Kay reveals that while Charles is trying to win over the public before he takes the throne, Harry's public criticism may be hurting his reputation. Of course, with Harry's memoir set to be published in 2022, things may only get worse.
"I think the difficulty for Prince Charles, every time now Harry opens his mouth, he's seen to chip away at his father's credibility, and this must be undermining their relationship," Kay said. "They have on the horizon the prospect of Harry's autobiography or memoir — we don't know what's going to be in it, but we do know he has spent some time digging into his mother's relationship with his father. They must be dreading the publication of that book and what it will mean," the expert explained.
Kay went on to reveal that with each new criticism, the public is reminded about the concerns they've had about Charles through the years. "We're edging closer to the Prince of Wales becoming monarch and every time these embarrassing situations erupt with his son, it reminds people about why they have had problems with the prospect of Charles as king," he said.
It appears that Harry's memoir could carry a lot of weight with the public when it's finally released.