Chris Wallace Is Making This Surprising Career Change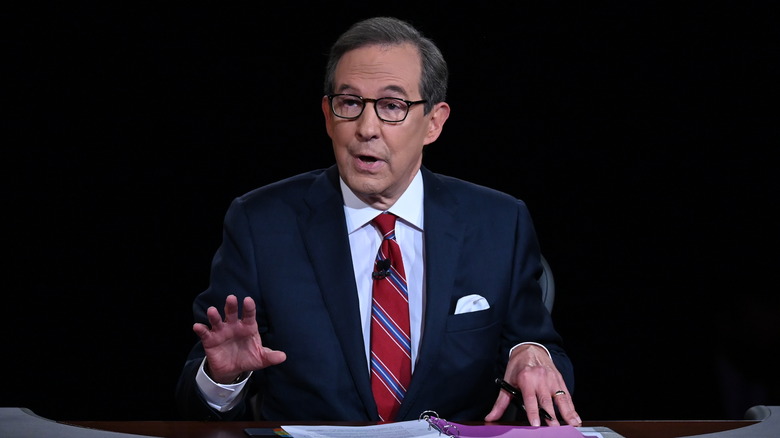 Pool/Getty Images
It looks like CNN is getting a new anchor. Surprise surprise, but this new employee is coming from their sort-of-rival, Fox News.
According to CNN, Chris Wallace, an employer of Fox News since 2003, has left the news station and joined CNN's new incoming streaming service, CNN+, for a weekly day show. "After 18 years, this is my final Fox News Sunday. It is the last time — and I say this with real sadness — we will meet like this," he said at the end of his Sunday show, per Slate.
The Fox News alum went on to add that he's looking forward to a new career change, saying "I'm ready for a new adventure. And I hope you'll check it out." As for the reason why he's heading to CNN? Well, according to Slate, this new weekly show will allow him to go beyond the political scene and cover a variety of topics, including business, sports, and culture.
Chris Wallace is sad to leave Fox News but is excited about his new career journey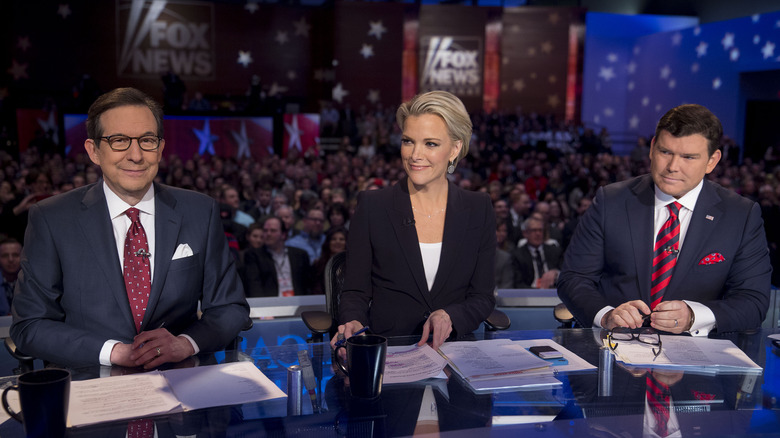 Bloomberg/Getty Images
After 18 years at the same company, it's expected for Wallace to be a bit teary-eyed with his last goodbyes. Wallace first joined Fox as a host of his own Sunday show, "Fox News Sunday," CNN said. Though Fox News itself has become more right-leaning in the last few years, Wallace himself has remained bipartisan, criticizing all politicians no matter their political designation, the outlet said. Thus, his departure from Fox comes as a shock for many.
"Sad to see Chris go — he's had an amazing run at 'Fox News Sunday,'" Bret Baier, Fox News chief political anchor, wrote on Twitter (via CNN). Others, including former Fox News contributors Jonah Goldberg and Stephen Hayes, wrote that they were happy for Wallace and excited that he's continuing good journalism work.
While Wallace is sad to leave the network, he's also excited for his new journey, especially because it's at a streaming service. He said in a statement from CNN: " I am thrilled to join CNN+. After decades in broadcast and cable news, I am excited to explore the world of streaming. I look forward to the new freedom and flexibility streaming affords in interviewing major figures across the news landscape — and finding new ways to tell stories."
Well, we're excited for you too, Chris!