Why Erica Durance Wanted To Be Involved In The Enchanted Christmas Cake - Exclusive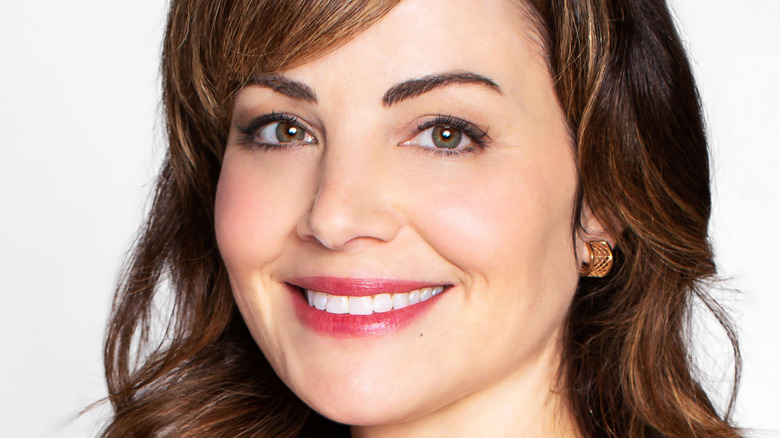 A+E Networks
Nothing quite compares to sipping hot cocoa and snuggling up to watch a Christmas movie. It just wouldn't be the holiday season without them. Even former "Smallville" actor Erica Durance can't resist them. "I get called about a Christmas movie, and I skim the script," she admitted during an exclusive interview with The List. "Because I know, within reason, it's going to be great. It's going to be fun. It's going to be a nice little story where people fall in love, and there's a happy ending. And I still think that's really important to put out there, and people love it." And before she even laid eyes on Lifetime's "The Enchanted Christmas Cake," she already knew she was in for something special.
The film follows a baker named Gwen, who's in search of a cake recipe that she used to bake with her grandmother. Along the way, she stumbles upon something else entirely. There's romance, a lot of holiday feels, and even quite a few laughs along the way. "I was drawn to it a little bit more, because it had a little bit more of the comedy beat in there," Durance explained. "And she was allowed to be a little bit more foolish and quirky, which is more to my personality." The role also allowed Durance to be much more involved in the story in a whole new way — as an executive producer.
Erica Durance was excited to executive produce the holiday movie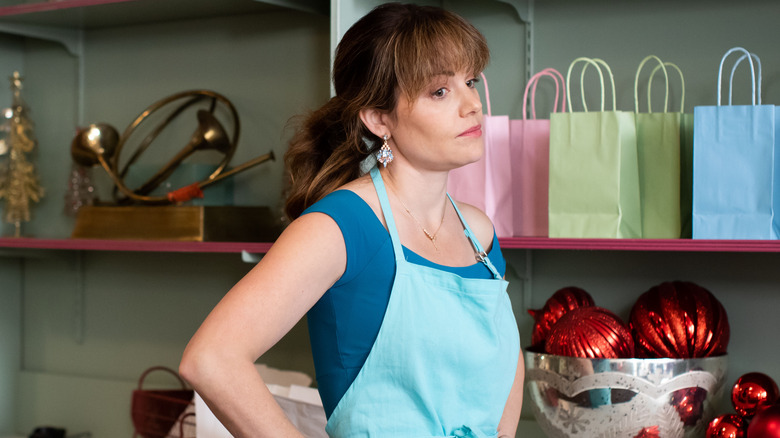 A+E Networks
Before Erica Durance ever stepped foot on the set of "The Enchanted Christmas Cake," she already had a close relationship with her co-star, Robin Dunne. The two had starred together in another holiday film called "The Christmas Chalet" in 2019, and he seemed to know Durance would be perfect for this new Christmas film, too — not only as the star, but also as an executive producer. "And so they brought me in to do this particular movie, and we just got to have a lot more dialogue. I was able to talk about how it was going to happen, where it was going to happen, different things and aspects to do with the script," Durance explained to The List.
Having more creative control is something Durance hopes to be able to do more of in the future, especially when it comes to Christmas movies. "There's a lot of stuff going on in the world that's rough," she said, which is why so many people have fallen in love with feel-good holiday films. "I think it's also nice to remind ourselves of just things that we love like Christmas, like a good story," Durance added. 
"The Enchanted Christmas Cake" premieres on Lifetime on Wednesday, December 15 at 8 p.m. EST/PST.