Debbie Matenopoulos Reveals The Best Advice Barbara Walters Ever Gave Her - Exclusive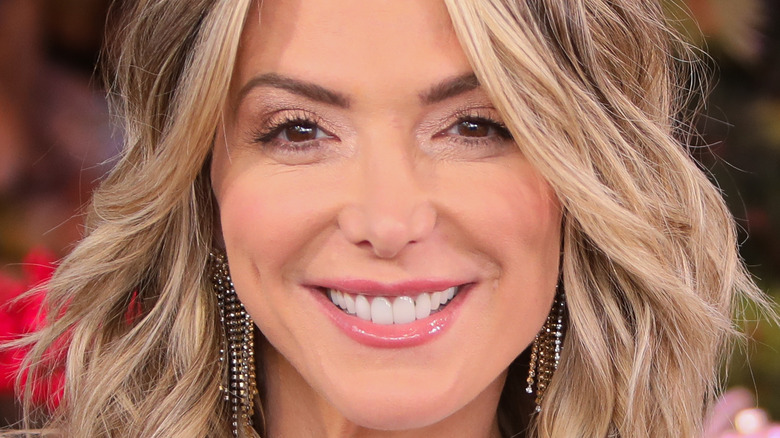 Paul Archuleta/Getty Images
Debbie Matenopoulos was right out of college when she received some exciting news. She had received the role of a lifetime — a hosting gig on a new talk show called "The View." "It was the most incredible experience of my life," Matenopoulos told The List in an exclusive interview. "I was so young, and it was so scary," she also admitted. She would soon be seated next to women who had been in the industry for longer than she had been alive. One of these women was the infamous Barbara Walters.
Working with a renowned journalist like Walters made for quite an intense learning experience. "She was tough," Matenopoulos admitted. "But I wouldn't trade it for the world." After all, the experience helped form her into the successful TV host that she is today. "Every single day sitting next to Barbara was doing a class in television and in journalism," Matenopoulos said, and she also shared with us some of the best advice that Walters ever gave her.
Barbara Walters taught her to listen and not be late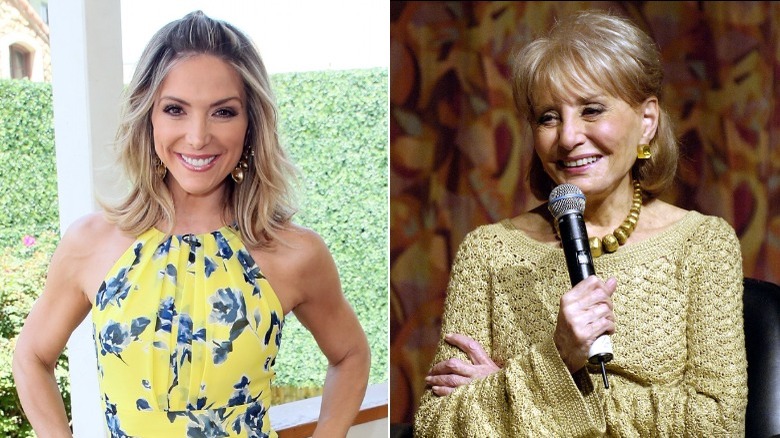 David Livingston, Toby Canham/Getty Images
Of all the times that Debbie Matenopoulos sat around that famous talk show table, there's one moment in particular that has always stuck out in her mind. It was the day that her co-host Barbara Walters taught her what it truly meant to listen to the person she was interviewing. "It was a very hard lesson to learn," Matenopoulos admitted to The List.
Just moments before going live on national television, Matenopoulos was backstage reading over the interview questions she had written up for their next guest. As the stage manager was counting down for the show to begin, Walters walked by, grabbed the cards out of Matenopoulos' hands, and tore them up, telling her she wouldn't be needing those for the interview. "I was freaked," Matenopoulos said. "Imagine Barbara Walters doing that to you." At that point, she did the only thing she knew she could do. She went out on stage. After all, the show must go on. "I went out there, I did the show, and it was the best show I ever did," she said. "Do you want to know why? I listened."
Another important lesson Matenopoulos learned from Walters was to always arrive at least 10 minutes early. "I like that one, too," she told us. "And in live TV, it's true — because if you're not 10 minutes early in live TV, you are late!"
Today, Debbie Matenopoulos has her own skincare line, which you can learn more about at IkariaBeauty.com.