Erica Durance Reveals Which Props She Still Has From Smallville - Exclusive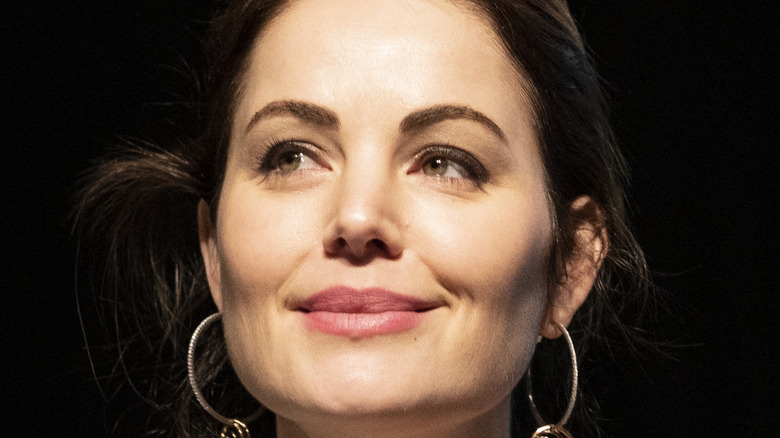 Erika Goldring/Getty Images
While Superman may be a household name (you've heard of him, right?), Lois Lane is a name that actor Erica Durance will never forget. After all, she played the iconic character for 7 Seasons on "Smallville" — and it was a major moment in her life. "Lois was my first big job," Durance told The List in an exclusive interview. "And I look back on that, and I'm proud of the fact that I was able to show up every day and not throw up, because I was really nervous." Even so, Durance truly made Superman fans proud, and the series has since set her up for success. Now, Durance even gets to look back on Lois Lane on a daily basis — especially when she looks around her own home office.
While "Smallville" may have ended all the way back in 2011, Durance still keeps a lot of Lois Lane's props close by. "I'm pretty sentimental, so I kept loads of stuff," she said.
Erica Durance still gets to look at Lois Lane's things every single day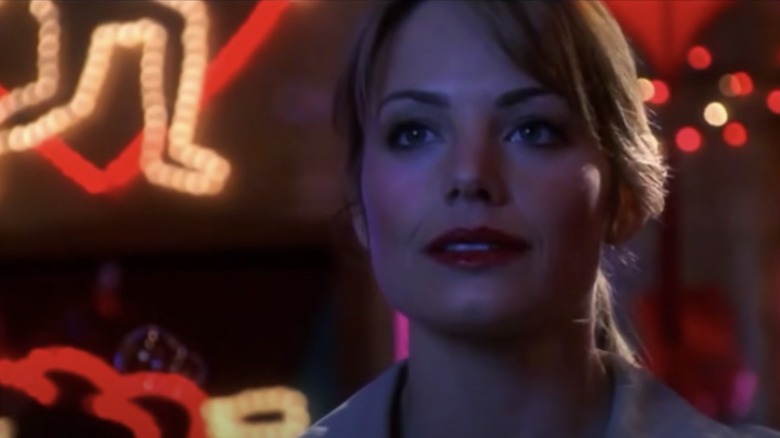 The WB/YouTube
Though Erica Durance no longer works at The Daily Planet, she still has proof that she once did –- or, at least, that her character Lois Lane did. When "Smallville" officially ended, "I kept the Lois Lane name tag," Durance admitted to The List. She also happened to snag the coffee cup Lois Lane liked to drink from and a few other trinkets that could always be seen on her desk. Today, Durance even likes to keep these items on her own desk.
Other props that Durance had to have when the series ended was something that was seen on Lois Lane in every single episode. "I kept almost all of her wardrobe. Of course, I can't wear it anymore because I had two kids," Durance laughed, but every item is still safely stored in her closet.
Seeing the items that Durance once worked with every single day now serves as a source of inspiration for the actress who once played one of the most famous characters in comic book history. "We are all inspired by other people, that's great," she explained. "But there is something to be said for being inspired by, 'Hey, you did do this before. Let's get at it.'" And she sure has.
You can catch Erica Durance's newest movie "The Enchanted Christmas Cake" now on Lifetime.