The Truth About L'Oreal Clay Face Masks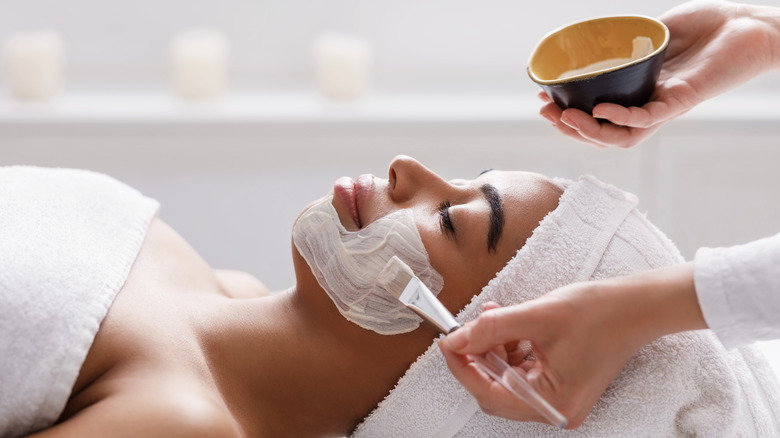 Prostock-studio/Shutterstock
We may receive a commission on purchases made from links.
When it comes to skincare, face masks are a real staple. Whether you struggle with acne or find that your complexion is prone to dullness, a face mask can be a great way to give your skin the boost it needs. When it comes to face masks, not all are created equal. There are some skincare products that tend to offer a far superior treatment compared to others, and when it comes to face masks, clay masks are one of these products (via Healthline).
As per L'Oreal Paris, clay masks offer a range of benefits for the skin, from detoxing and healing to soothing, cleansing, and hydrating skin. L'Oreal also explains that not all clay mask bases are the same. Clay is a form of soil that is created through decomposed sedimentary rocks and it's packed full of minerals. The minerals that a clay contains determine its color as well as the properties it has and what skin conditions it can treat. There is white clay, green clay, yellow clay, pink clay, red clay, purple clay, and black clay, and each type offers a different and unique benefit.
Depending on what skin issues you have, you can find the right face mask for you. But what makes L'Oreal clay face masks so special?
What makes the L'Oreal clay face masks so popular and are they actually good for skin?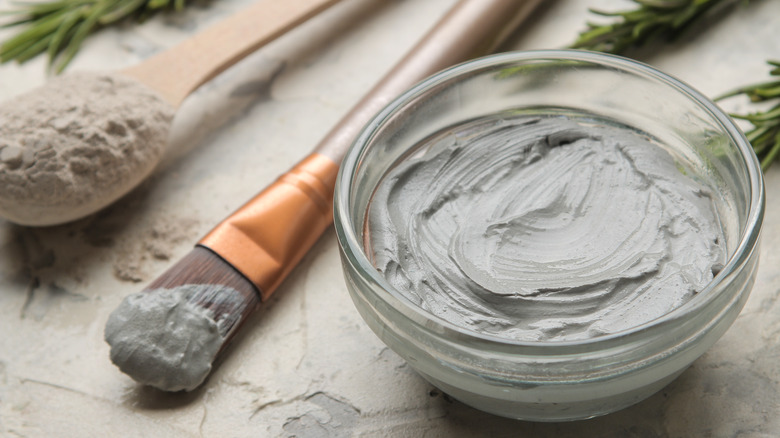 MK studio/Shutterstock
Amazon shoppers are going mad for L'Oreal's clay face masks, with many dubbing the masks as "by far the best" ever in their reviews, according to the Daily Mail. The L'Oreal Paris Pure Clay Black Charcoal Detox Face Mask in particular has over 6,000 glowing reviews with five-stars. Many beauty addicts are also raving about how this clay masks offers a range of skin benefits, including unclogging pores.
The Daily Mail explains that one of the things that has made the L'Oreal clay face masks so popular is the fact that you can actually see the mask working. The L'Oreal clay masks are designed to be suitable for use on all skin types and have a formula that contains a combination of clays and charcoal. The aim of the product is to exfoliate the skin and gently draw out dirt and oil from clogged pores at the same time.
How these masks work is simple: You apply them to cleansed skin and leave the product on for up to 10 minutes. During this time, you should notice that the mask begins to dry, but in certain areas — such as areas with acne or blocked pores — they will stay darker due to the oil being pulled out (via L'Oreal Paris). With visible results, it's no wonder people are loving these L'Oreal clay face masks.