Try Out This Makeup Trend If You're An Aries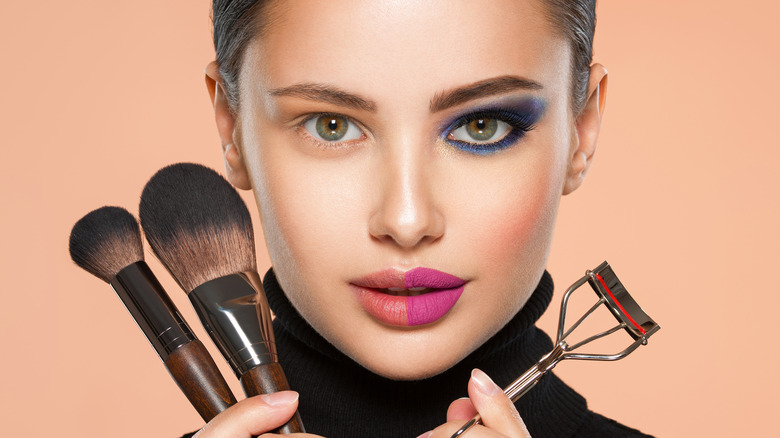 VALUA STUDIO/Shutterstock
Being an Aries means you're often misunderstood. People get things wrong about the sign, but that shouldn't defeat an Aries. Instead, this sign needs to work harder at making people see their true auras (via Elite Daily). Working on this can boost Aries' mood and, in the long term, can help Aries find themselves as well as being cathartic for their own healing journeys.
According to Co—Star Astrology, Aries are naturally loud-mouthed — they don't have a filter — but this doesn't mean they're always rude or angry as many seem to believe. In fact, they often forget why they were even upset or angry when they do feel these emotions. They're highly competitive and easily bored, and these traits can make Aries stick out in ways they maybe wouldn't choose to stick out.
However, their self-care routine is one area of life Aries can control, and they take it seriously. They can appear rash at times, but it's because they know what they want in life — and because they understand themselves very well and want others to pick up the pace. Because they know themselves so well, Aries often make bold statements with their makeup. They need to present themselves a certain way due to being misunderstood, and makeup is just the thing to get the job done.
For a fire sign like Aries, blush makes a world of difference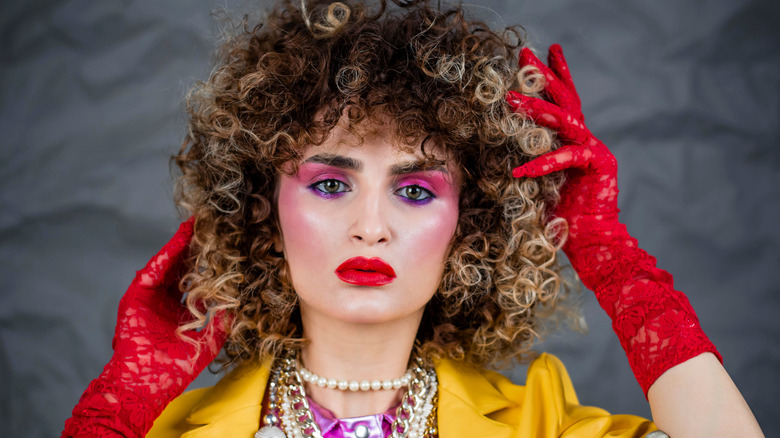 Mihail Guta/Shutterstock
Aries is a fire sign, which is why they're often associated with anger and the color red. Consequently, Aries have begun reclaiming their fiery-ness and implementing it into their makeup. After all, fire is ultimately passion, right?
According to MissMalini, Aries tend to — or should, if they haven't — gravitate toward blush draping in their makeup, both in everyday and special event looks. The reddish tones of pink and even orange blushes bring out the fire that naturally rages within them and looks better on them than any other sign.
Blush draping was made popular by Cher's makeup artist, Way Bandy, in the '70s, per Glamour. Since then, it's become popular in waves, and now Aries are here to reclaim this makeup trend as retribution for the ways in which they've repeatedly been misunderstood.
Blush draping is also known as blush contouring, which simply means that you're using a lot of blush on your face. You use it not only as you normally would but also in the places you'd use bronzer and any other contouring products. It will look like a lot, but the goal of blush draping isn't to be subtle. Instead of using blush solely on the apples of your cheeks, you're using it more on your cheekbones to "carve" out your face.
Ultimately, blush draping is a stunning trend, and Glamour recommends looking at disco-era photos for perfect reference points.