What The Cast Of 10 Things I Hate About You Looks Like Today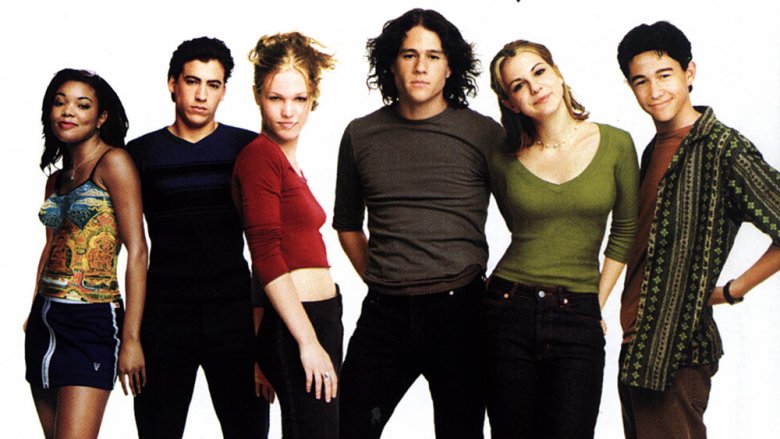 10 Things I Hate About You is one of the all-time greatest teen movies. It might even be the greatest, depending on who you're talking to (I say yes). It's the best Shakespearean adaptation (in spite of how wonderful Clueless is), it's still just as funny and cool today as it was back when it first came out, and it continues to be just as important to those who embraced it in their younger years as they mature into adults.
Given it's been almost 20 years since its release in 1999, now is the perfect time to take a look back at the stars of this joy of a movie and ask the question, where are they now? Some are still working pretty consistently in show-business, others have backed away from the spotlight, and one of them is running a, er, spiritual group out of a temple in Venice Beach, CA. Read on to find out which cast-members emerged as true stars and remember the one who, sadly, is no longer with us. 
Julia Stiles (Kat)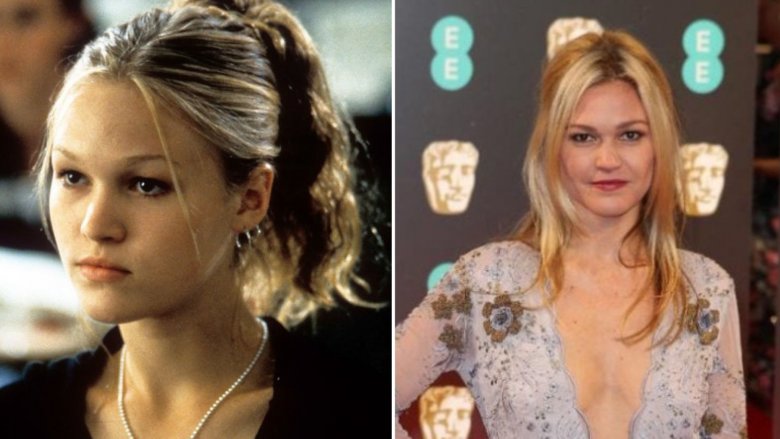 The chick who stole all of our hearts as bad-ass, no-nonsense Kat Stratford (introduced in the opening sequence blasting Joan Jett's "Bad Reputation" out of her unbelievably cool red vintage car, before arriving at school and tearing a poster for Prom off the wall), made us want to wear nothing but low-rise sweat-pants and camo string tops for the rest of our natural born lives. Julia Stiles has been working steadily since her breakout role.
Stiles starred in the hugely successful Bourne franchise, opposite Matt Damon, as tough-cookie agent Nicky Parsons, as well as headlining another couple of teen favorites, including Down To You with Freddie Prinze Jr., and Save The Last Dance with Sean Patrick Thomas. She's made several appearances on TV over the years, too, most notably in The Mindy Project, where she got to flex her comedy chops. Stiles is currently starring in Neil Jordan's lush, Sky Atlantic TV miniseries Riviera, as grieving widow Georgina, who sets out to find her husband's killer after he mysteriously passes away. Naturally, she brings much of that familiar Kat Stratford attitude to another strong-woman-in-crisis role.  
Heath Ledger (Patrick)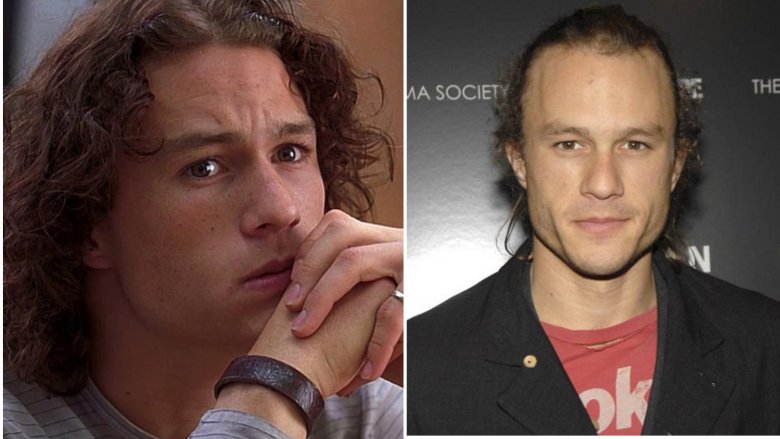 If impressionable audience-members wanted to be Julia Stiles in 10 Things, then we definitely wanted to date her paramour in the movie, the dashing Patrick Verona (played by Heath Ledger). A high school student who'd achieved legendary status by allegedly eating a live duck (everything except the beak and feet), selling his own liver on the black market for a new set of speakers, and missing a year of school thanks to doing time in San Quentin, the most startling thing about Patrick was how sweet and kind he turned out to be.
Ledger soared to mainstream success following his knockout performance in the role, most notably taking on the iconic character of The Joker in Christopher Nolan's celebrated and cerebral superhero movie, The Dark Knight. His career was cut short, however, when, in 2008, Ledger was found dead of an accidental drug overdose. He was awarded a well-deserved posthumous Oscar for his final role (let's just pretend The Imaginarium of Doctor Parnassus didn't happen). 
Joseph Gordon Levitt (Cameron)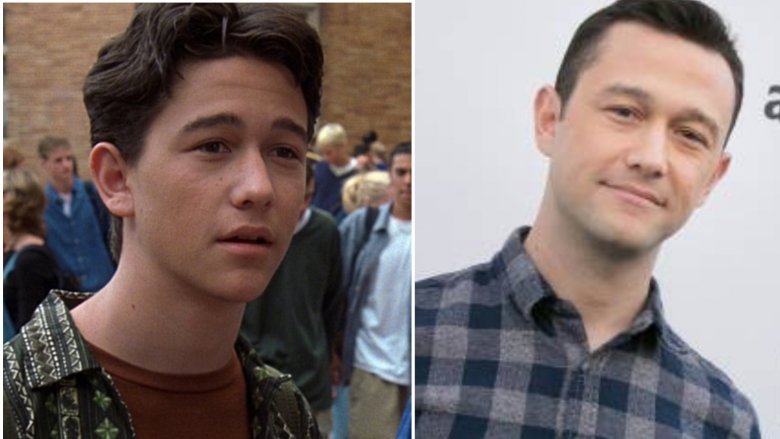 As weird as it seems nowadays, Joseph Gordon Levitt was arguably the most well-known young star in the 10 Things cast back in 1999, thanks to his long career as a child actor — most memorably in 3rd Rock From The Sun, opposite John Lithgow. Levitt's "I burn, I pine, I perish" proclamation made him a mini-heartthrob in training and, although the hunk of the movie is clearly Patrick, the doting Cameron is a dream boyfriend in his own right. 
Much like Stiles and Ledger, Levitt ascended to the A-list in the following years, with high-profile roles in rom-coms (500 Days Of Summer), big-budget action flicks (G.I. Joe: The Rise Of Cobra), and sci-fi thinkers (Looper), along with two collaborations with Christopher Nolan on Inception and The Dark Knight Rises. There was even a suggestion, in the latter, that he might take up the bat-cowl at some stage. Levitt also made his directorial debut in 2013 with the well-received Don Jon, in which he also starred as a sex addict opposite heavy-hitters Scarlett Johansson and Julianne Moore. 
Larisa Oleynik (Bianca)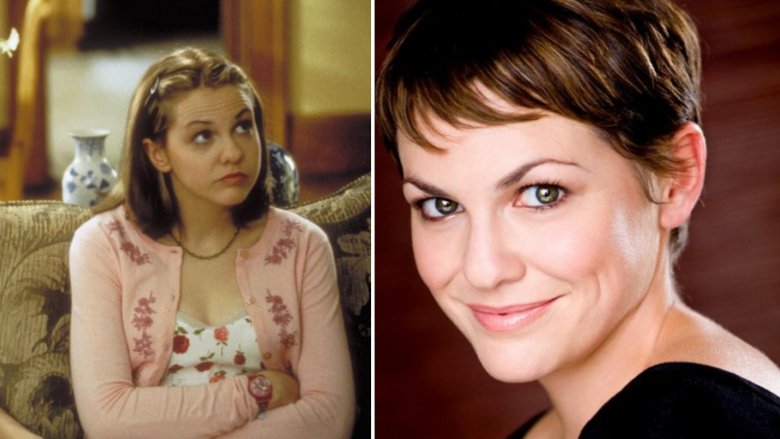 Another TV stalwart was Alex Mack herself, Larisa Oleynik, who, along with Levitt (whom she actually appeared alongside on 3rd Rock From The Sun), had carved out a successful career on the small screen before bratty Bianca established her as a serious film actor. 10 Things was a real growing-up moment for Oleynik, who up until that point was more familiar to audiences as tomboy Mack-in-a-hat, or even cherubic Dawn from The Babysitters Club.
Her growth into a serious actor continued after the movie, mostly on TV, with take-notice turns in the likes of Pretty Little Liars, Hawaii Five-O, and Mad Men, along with voice work on the super-popular Winx Club animated series. But a return to movies may be imminent as, at the time of writing, IMDb lists three movies in post-production for Oleynik, including a horror and an indie coming-of-ager involving two siblings meeting after several years apart. Is bratty Bianca about to make a comeback? 
David Krumholtz (Michael)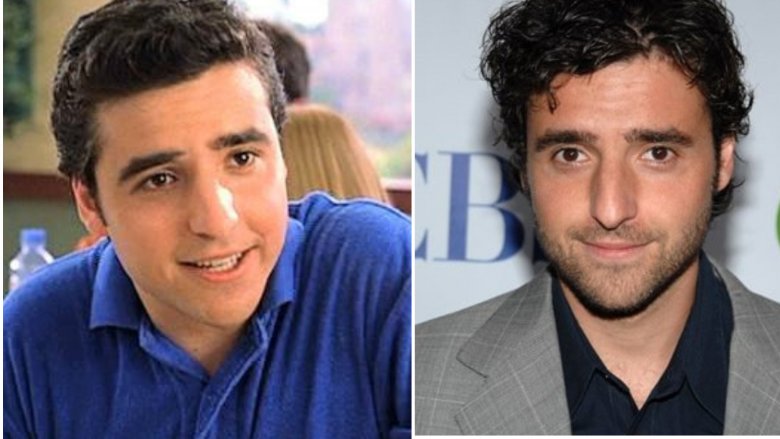 Michael!? David Krumholtz is 10 Things' secret sweetheart, romancing Mandella (played by Susan May Pratt) via her love of Shakespeare, and unconvincingly playing the part of a not-nerd in a doomed attempt to impress Cameron when he first meets him and pretends not to be an "audio visual geek." Eagle-eyed viewers would've recognized the young actor from his hilarious turn in Addams Family Values, as Wednesday's wannabe paramour, Joel Glicker, who morphs into a mini Gomez at the end of the movie only for her to cruelly spurn his advances. Rather than his first foray into showbiz, Values was just one of several jobs Krumholtz had as a child actor, appearing in everything from The Closer to Chicago Sons.
These days, he's keeping busy back on TV, including on Mom (opposite his 10 Things buddy Allison Janney), The Good Wife, and The League. Krumholtz has also appeared in a variety of movie roles including, most memorably, as the voice of Lavash in Sausage Party. He previously collaborated with buddy Seth Rogen on This Is The End while the Coen brothers cast him in their Hollywood farce Hail, Caesar! Clearly, if Michael/Joel is anything to go by, geeks will inherit the Earth.  
Andrew Keegan (Joey)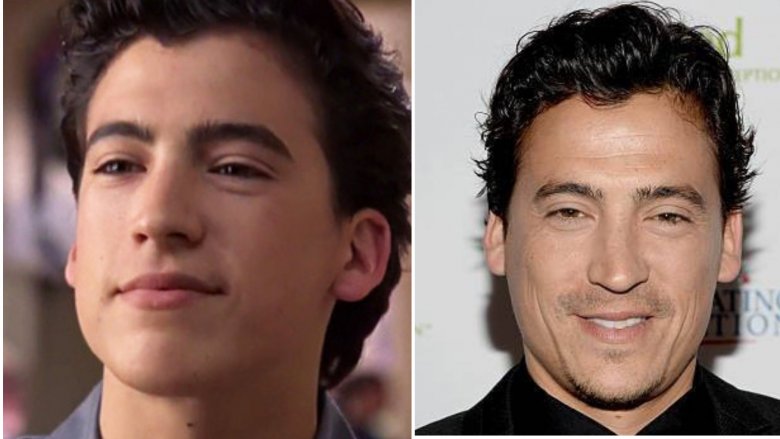 10 Things I Hate About You didn't want for teen heartthrobs. And, although Heath Ledger was the clear breakout (with weedy JGL a close second), it was buff Andrew Keegan who was the real teen dream. When the movie dropped, he'd already made sultry appearances in Baywatch, Boy Meets World, Sabrina The Teenage Witch, 7th Heaven and Party Of Five. Super-stardom surely beckoned.
Aside from Ledger, who died, Keegan's career trajectory might be the weirdest and most unexpected out of everybody. Although his IMDb lists a few projects currently in development, the actor is now mostly known for, well, starting a cult. Maybe cult is the wrong word. Keegan is co-founder of the "community spiritual center" called Full Circle, located in Venice Beach. 
He made headlines recently for a super-weird interview with Vulture, in which he discussed, among other things, planting a rose quartz crystal in the ground to manifest his own following (it worked). He seems fairly happy with his lot, as a 36-year-old man in a temple with a group of people chanting that they love him. He has even been open about how he doesn't think his previous, heartthrob self was fulfilling who he truly is as a person (although he also admitted in the interview that the acting roles dried up around the same time he came to this realization). So, really, who are we to judge, provided he's not hurting anyone? The interviewer noted he still has a hot bod, so at least that's something. 
Susan May Pratt (Mandella)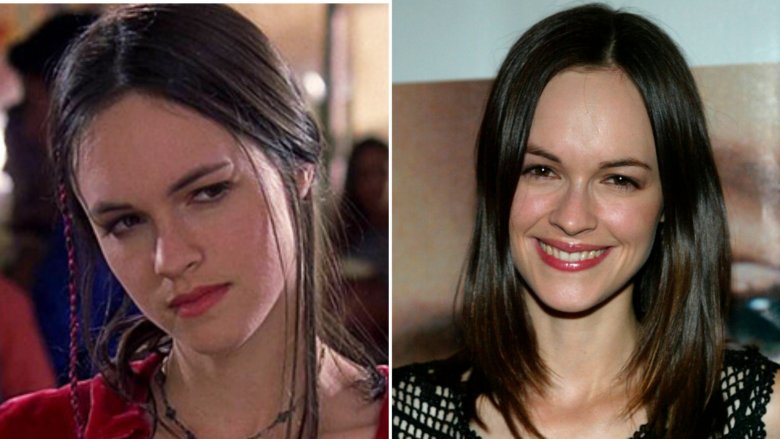 Like several other entrants on this list, 10 Things was Susan May Pratt's big, breakout role as a young actor. Starring as the grumpy-but-sweet Mandella, she made an impression opposite Stiles' prickly Kat as her less-highly-strung friend (not much of an accomplishment, but still). Her burgeoning romance with Michael was super-sweet too, not least because it doesn't really blossom until the very end of the movie.
The role led to several big moments for Pratt, with her starring opposite Melissa Joan Hart (then at the height of her fame) in Drive Me Crazy, before taking, well, center-stage in Center Stage with a then-largely-unknown Zoe Saldana. A variety of bit parts followed, mostly in TV, including on CSI, Masters Of Sex and Mad Men, while a starring turn in Open Water 2: Adrift introduced her to the world of horror, leading to a role in Joel Edgerton's hugely popular directorial debut, The Gift. She's set to take center-stage once more in the upcoming Act Super Naturally. 
Gabrielle Union (Chastity)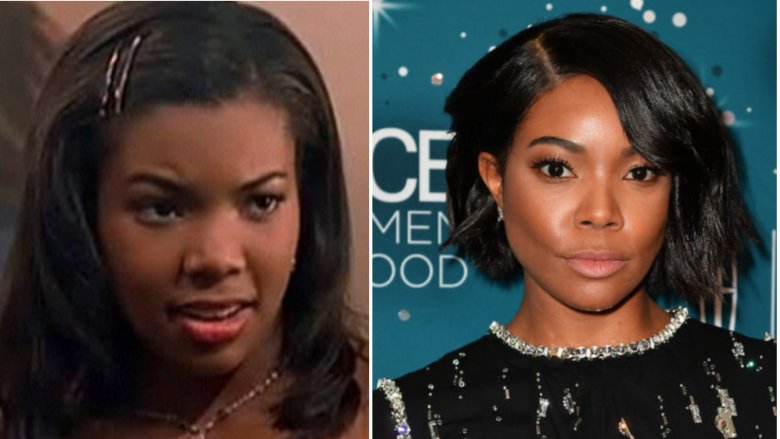 Like David Krumholtz, Gabrielle Union turned her role as "the friend" into gold, as mean girl Chastity. She also has the honour of bursting Bianca's bubble at the Prom, gleefully telling her exactly what Joey was really up to the whole time. It turns out the actor is just as vocal in real life (albeit, with less of a cruel slant); Union, a proud civil rights activist, has been a proponent for African American rights and a staunch supporter of sexual assault victims over the past few years, using her platform to speak out about her own rape and personal experiences with racism (particularly when it comes to being offered roles).
She's also worked steadily since 10 Things, starring as a rival cheerleader in the teen classic Bring It On with Kirsten Dunst, as a basketball hopeful in Love & Basketball, an Instagram-obsessed reality star in Chris Rock's Top Five and a tortured slave in The Birth Of A Nation, to name just a few. Her most recent role, opposite Jamie Foxx in Sleepless, further highlighted Union's ability to light up the screen while simultaneously making even the most thinly-written roles her own. 
Larry Miller (Walter)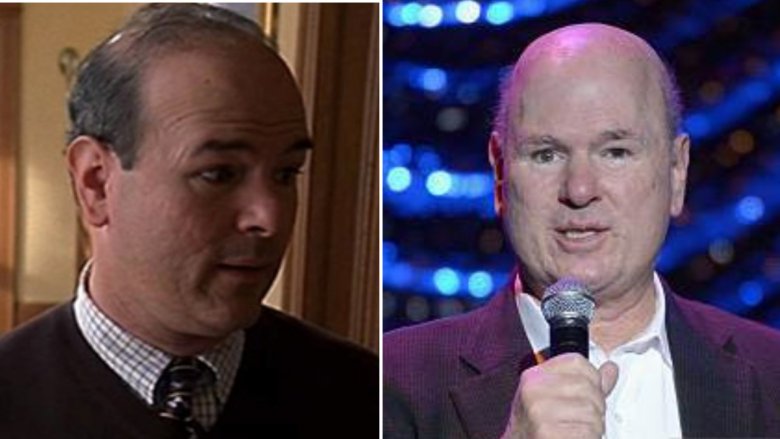 It takes a strong actor to make his mark in a teen movie like 10 Things I Hate About You. Adults are usually relegated to the angry parent roles, but in Walter Stratford, so memorably played by veteran actor Larry Miller, a well of hilarious over-reactions was discovered. Kat and Bianca's father has some of the funniest moments in the movie, from thinking seven reps on an ab machine is "good" to espousing the truth about a pregnant teen who would've had more thoughtful things to say if she wasn't "so doped up."
Miller later starred on the short-lived (and best left forgotten) TV spin-off the same name, but that didn't stop him popping up elsewhere including in Shane Black's cult favourite Kiss Kiss Bang Bang, as stylist extraordinaire Paolo in The Princess Diaries 1 and 2, meddling Tommy in 8 Simple Rules, and a dopey CIA agent in Get Smart. It's unsurprising he's found voice-over work too, providing his pipes for Bee Movie and The Penguins Of Madagascar series. Lately, though, he's heading back to school as the Dean in movie Rock Steady Row (in post at the time of writing) and the principal in TV mini-series High School Cupid, a Cupid Inc. Story. Fitting, considering how hard he was on his girls in 10 Things. Hell is just a sauna, after all. 
Daryl Mitchell (Mr. Morgan)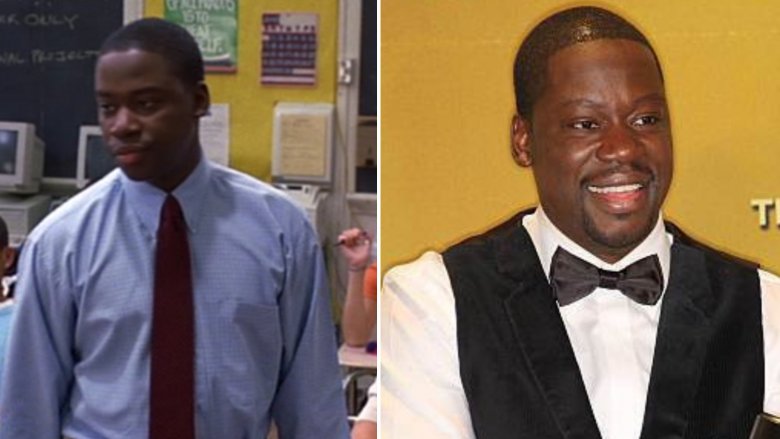 If there was one person who could stand to go toe-to-toe with the terrifying Kat Stratford (even her father cowered), it was well-meaning English teacher Mr. Morgan. Already a TV vet by the time 10 Things came around, actor Daryl Mitchell has appeared on everything from The Fresh Prince Of Bel-Air to The John Larroquette Show.
He's made a home for himself on TV in the following years, aside from the odd appearance in comedies such as Galaxy Quest and Black Knight. You can currently find Mitchell on NCIS: New Orleans, playing a wheelchair-bound character after a real 2001 spinal cord injury following a motorcycle accident. He's previously shown up on Desperate Housewives, Veronica's Closet, Wizards Of Waverley Place, just to name a few. 
Allison Janney (Ms. Perky)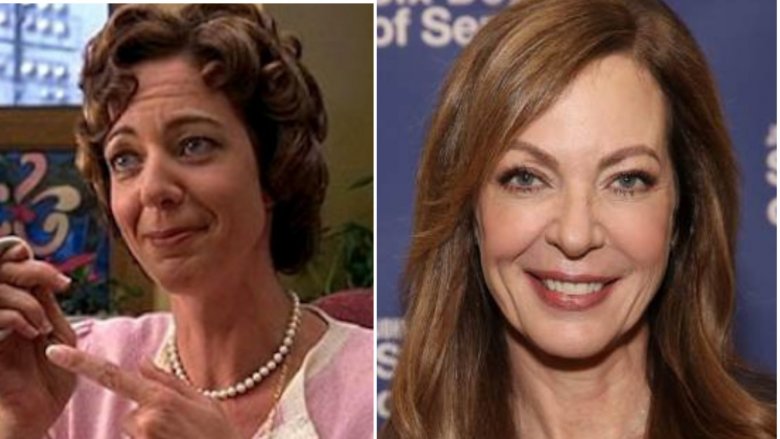 Allison Janney was already a legend of the stage and screen before 10 Things came along, but that didn't make her turn as the hilariously candid Ms. Perky any less of a joy. She followed it up with eye-catching roles in Drop Dead Gorgeous and American Beauty before making a serious name for herself across seven must-watch seasons of The West Wing.
Janney has stuck to TV in the years since, most prominently starring opposite Anna Faris as a hilariously mismatched mother-daughter duo on hit sitcom Mom. She also made her hugely welcome teen movie return as lead character Bianca's spunky divorcee mother in the brilliant The DUFF back in 2015. Still no word on whether Ms. Perky ever finished her erotic novel, mind you. 
Kyle Cease (Bogey Lowenstein)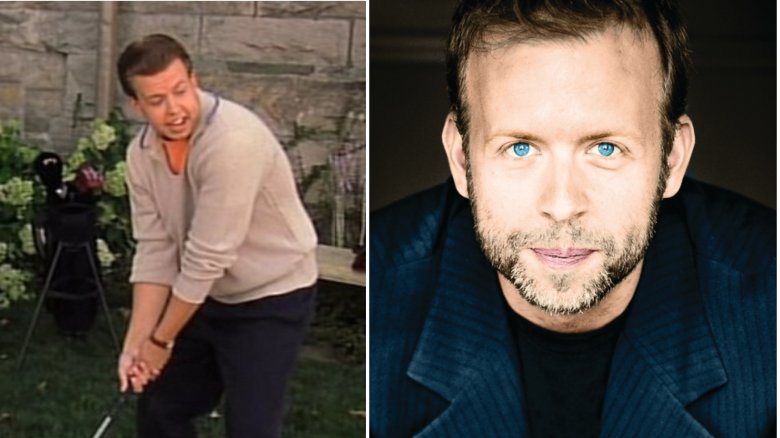 No 10 Things I Hate About You discussion would be complete without luckless (but super-rich) Bogey Lowenstein. He may have been a bit of a mystery at Padua High (not to mention Michael's sworn enemy), but the actor who played him, Kyle Cease, is anything but shy. A Seattle native (where the movie was set and predominantly filmed), his focus following the flick was comedy, with two Comedy Central specials airing in 2006 and 2009 (he later rated #1 on Comedy Central's Standup Showdown that same year.)
These days, however, Cease works as a motivational speaker, touring across America under the umbrella of his video series Evolving Out Loud (he's got a knack for to-camera presentations), which incorporates his funny bone. He's even written a book, entitled I Hope I Screw This Up. Cease hasn't dipped his toe into the showbiz world in a few years, but he did have a memorable turn as the slow-clapper in Not Another Teen Movie, a clever nod to his Lowenstein character. 
Just the beginning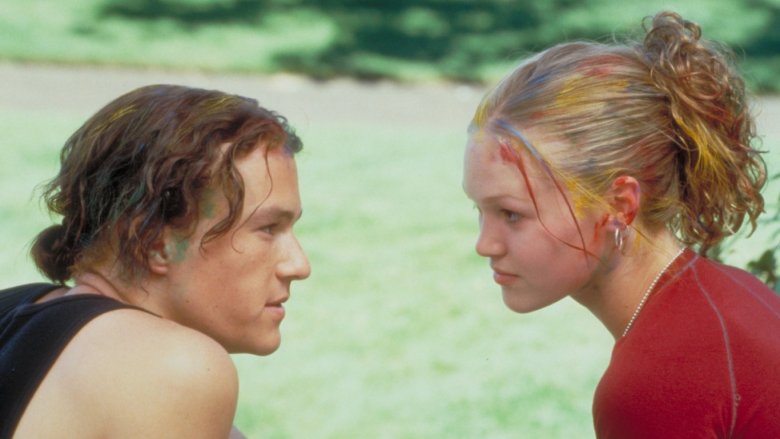 Touchstone Pictures
Back in 1999, there was no knowing how much of an impact 10 Things I Hate About You was about to have. The cast comprised a bunch of ex-child actors looking to make it big in a more adult way, a few well-chosen grown up performers with weight and prestige, and one Australian heartthrob-in-the-making (who was then virtually unknown).
However, it's unsurprising, given the significant amount of talent across the board, that everyone involved has since made their mark in a big way. Really, 10 Things was just the beginning.