Would Debbie Matenopoulos Ever Return To The View? - Exclusive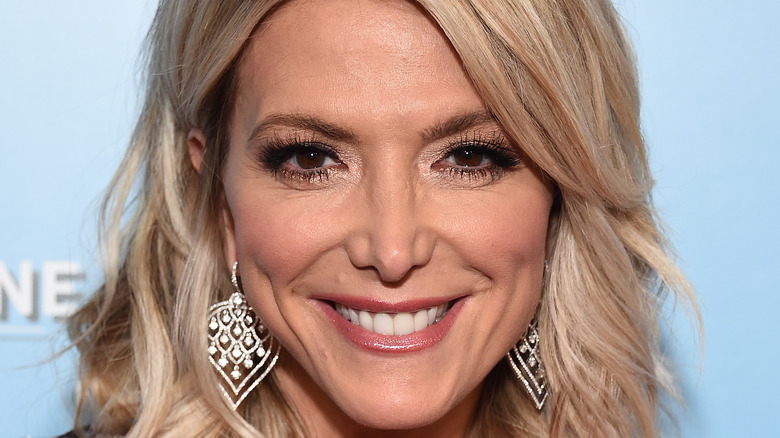 DFree/Shutterstock
It's hard to believe that all the way back in 1997 was when "The View" first graced our screens. The successful series has since set all of its hosts up for success, including Debbie Matenopoulous. She's gone on to host Hallmark Channel's "Home & Family," the Oscars, and even a few episodes of "Fashion Police," but she's always looked back fondly on "The View." "I'll always have a really soft spot in my heart for that place, because they took a chance on me and they launched my career," she told The List in an exclusive interview.
Matenopoulos left the successful talk show during Season 1, but she's guest hosted quite a few times over the course of her career. While it's always exciting to return to her TV roots, stepping foot on set is a surprise each and every time she does. "The show has changed so dramatically since I've been there," she said, but she also could never say no to filling in for a day. Would she ever want to permanently return to the talk show, though?
There's a chance Debbie Matenopoulos could officially return to The View
When Debbie Matenopoulos was working every day on "The View," "we used to do the most crazy things," the TV host told The List. "I was jumping out of a plane. We had the best time." Yet, over the past nearly three decades, the talk show has completely changed. Now, "The View" is commonly known for its heated arguments — both on and off the set. "The show in itself is all about debate," Matenopoulos said. "Even if it's not the women debating, it's about America debating what the women have said."
Even during Season 1, Matenopoulos hated arguing with the other hosts. She'd often keep quiet during these debates instead. Today, she likes to keep that same mentality. "I don't want to argue with you. It is okay for you to have a different view than mine," she explained. "That's why it's called 'The View.' It's not supposed to be just one." While this may seem like a solid reason to never return to the show, Matenopoulos still hasn't ruled out the idea of permanently returning entirely. There's a possibility we may see her on the show again soon. "Never say never," she told us. "Never say never."
Today, Debbie Matenopoulos has been busy with her own skincare line, which you can learn more about at IkariaBeauty.com.