What Erica Durance Enjoys Most About Working On Superhero Shows Like Supergirl - Exclusive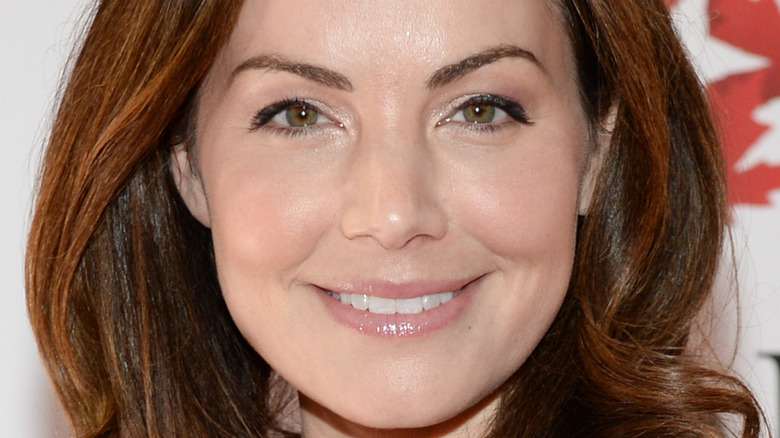 Sonia Recchia/Getty Images
If there's one thing we've always wanted, it's superpowers. Would you seriously deny the ability to snap your fingers and appear on the beach? While we've been busy dreaming about obtaining them, actor Erica Durance was able to make them her reality when she starred in "Supergirl." "It was fun when I played Alura, and I got to do the heat vision," Durance told The List in an exclusive interview. "I'd never done any of those things."
Sure, while the superpowers Durance possesses on screen aren't necessarily real, playing a character who has them is the next best thing. In fact, there are a million things to love about working on the set of superhero franchises. "I can't pin it down to one thing, and I think that's why I like it," she told us. It's no surprise that there's always exciting stuff surrounding the set of a superhero series, and she shared just a few of the things that make it so special.
The unexpected parts of a superhero series are what makes it exciting for Erica Durance
Each and every single day that Erica Durance stepped onto the set of "Supergirl," "It would be something different that I was doing," she explained to The List. "Whether it's rom-com or sometimes they dip into a little bit more drama, then I'd be doing stunts." There was always something unexpected going on on-set, which makes being an actor all the more exciting. Being able to play a superhero is an added bonus, of course.
Another thing Durance never expected from being a part of the D.C. Universe (even all the way back when she played Lois Lane on "Smallville") was how much she'd now enjoy watching superhero series with her two kids by her side. "Everybody wants to have superpowers. I watch it with my little guys now, and they want to be superheroes and fight for truth and justice and all of those things," she said. "So, it was fun to be part of such a big, big machine." And it's pretty fun for all of us at home to watch, too.
You can catch Erica Durance's newest movie "The Enchanted Christmas Cake" now on Lifetime.