Manhattan Prosecutors Want To Know If Donald Trump Lied To His Own Accountants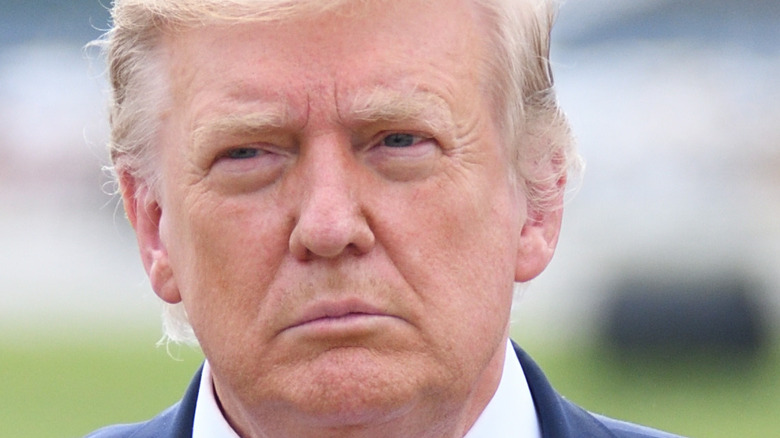 Evan El-Amin/Shutterstock
Two months after Donald Trump left the White House, The Washington Post tallied up the number of lawsuits he was expected to face now that President Trump had become Private Citizen Trump once again. It counted all the legal actions related to his loss to President Joe Biden, criminal investigations relating to his probable actions on January 6, the day his supporters launched a deadly raid on the U.S. Capitol, as well as defamation lawsuits from two women who say he sexually harassed them.
And while these are probably enough to cause a few sleepless nights, the ones that have made the headlines of late involves financial documents known as annual statements of financial condition, which Trump would have used to get bank loans or declare how much he is worth. New York prosecutors who are looking into these statements are now wondering whether Trump actually lied in these disclosures, in order to mislead the entities who had extended loans to him (via The New York Times). 
Prosecutors might have good reason to believe Trump might have misled his accountants, who are tasked with handling these disclosures. In 2019, Vanity Fair cited a few inconsistencies to Trump's 2011 statement of financial condition, such as claiming he had 55 home lots to sell when he had only had permits to build 31; or claiming his Virginia vineyard was 2,000 acres, instead of the original 1,200.
Trump's statements of financial condition are problematic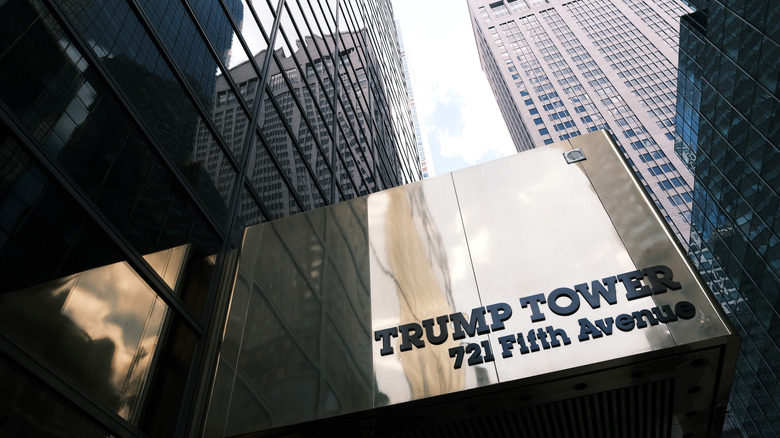 Spencer Platt/Getty Images
The exaggerations and evasions didn't stop there. In 2013, Trump's Summary of Net Worth failed to disclose two potential liabilities — hotels in Chicago and Las Vegas — which hinted that Trump's debts were not immediately obvious to those who weren't looking (via Vanity Fair).
The statements which were prepared by Trump's accountants, and were distributed to lenders when Trump needed cash, carry a disclaimer, which reads: "Donald J. Trump is responsible for the preparation and fair presentation of the financial statement in accordance with accounting principles generally accepted in the United States of America." The disclaimer appears in the 2011 statement, and in another prepared in 2012. 
The accountants also said they had "not audited or reviewed" the statements Trump had made, but they did say they had "become aware of departures from accounting principles generally accepted in the United States of America" (via The New York Times).
The statements even end with a caveat emptor: "Users of this financial statement should recognize that they might reach different conclusions about the financial condition of Donald J. Trump."
How this intriguing twist plays out for Manhattan prosecutors will depend on whether it can be proven that the former president had pulled these statements together with what Vanity Fair labels as the "[intention] to mislead," or if these "errors" actually ended up giving Trump a monetary advantage.