Meghan McCain Lets Out All Her Feelings On Omicron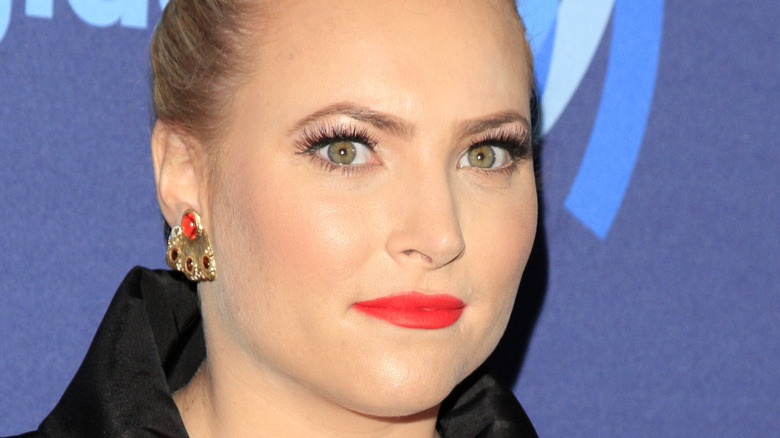 Kathy Hutchins/Shutterstock
Meghan McCain has never been shy about sharing her opinions, especially regarding the COVID-19 pandemic. While she was a cohost on "The View," she was critical of Dr. Anthony Fauci's handling of the distribution of vaccines, and also blamed Democrats for the low rate of Republicans who are choosing to get the shot. "I really don't believe that the White House and Democrats are doing a good job to get Republicans on board with getting vaccinated," she said on the show (via YouTube). "I have always worried about the politics for worse for this country being involved in the pandemic and so much of this is political. And I think Republicans being screamed at that they're like dumb rednecks trying to be super-spreaders, of course they're not going to want to get the vaccine. I don't make the rules, this is just the world we're living in."
Last July, she lashed out at the recommendation from the Centers for Disease Control and Prevention that fully vaccinated people should still wear masks, explaining that she was only still wearing one because ABC was requiring all of its employees to do so, much to the dismay of her fellow panelists, including Joy Behar and Whoopi Goldberg. "America is mentally, emotionally, and spiritually sick as well as having the virus of COVID," McCain said.
Meghan McCain is against vaccine and mask mandates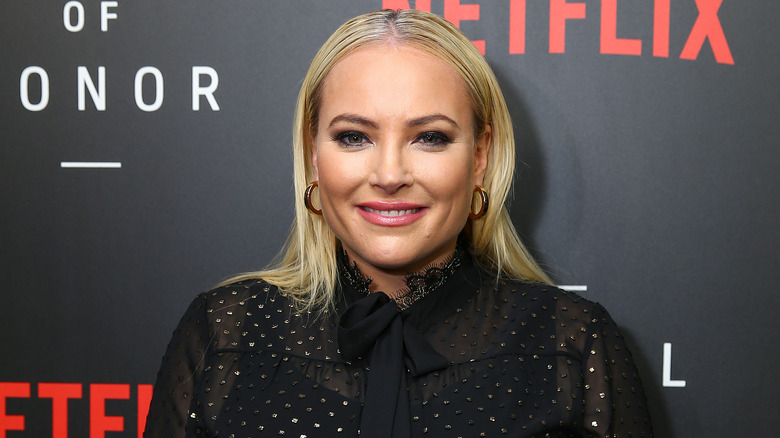 Tasos Katopodis/Getty Images
Meghan McCain is once again speaking out about the COVID-19 pandemic, explaining that while she is nervous about the Omicron variant, she doesn't agree with vaccine and mask mandates being ordered throughout the country. "With each season comes a new variant and with each variant comes new calls for boosters and extensions of the mandates," she wrote in a December 15 opinion piece for the Daily Mail. "Depending on what state and county you live in dictates the level of rigidness within which you are legally allowed to live."
McCain writes that "the Omicron variant is known to have killed one person globally," and added that Dr. Sanjay Gupta appeared on CNN to explain that while the variant is "more transmissible, it is also less deadly." As a result, McCain is against the mandates and is even dreading her daughter, Liberty, turning 2 years old because she will then be expected to wear a mask. "I have no idea how I could keep a mask on a child for an extended period of time," McCain wrote. "She can barely keep a headband on her head. I also don't want her to live in a world where she is required to do so despite overwhelming science and research that says she is at very little risk from COVID."