Will Prince Andrew Ever Be Able To Resume His Royal Duties?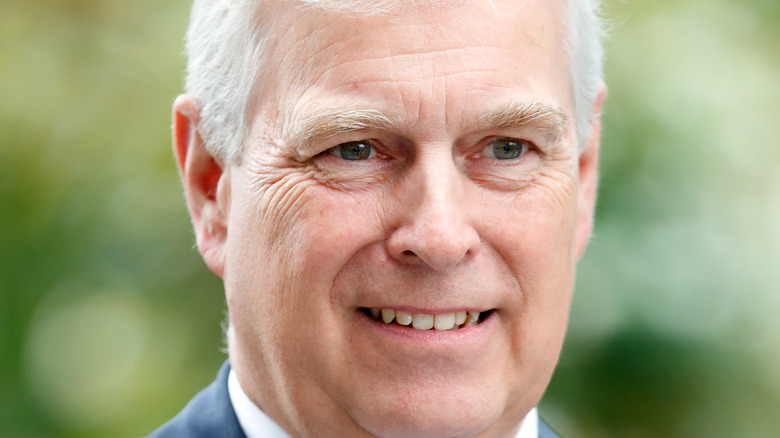 Max Mumby/indigo/Getty Images
Prince Andrew's transformation in recent years has been a rocky one, and in light of his several controversies, many are wondering if Andrew can redeem his royal role or if his capacity in the royal family has been forever tainted. The prince has historically been associated with Jeffrey Epstein, the late millionaire who was accused of countless cases of sexual assault and harassment. According to The New York Post, Andrew's current sexual assault lawsuit is against Virginia Giuffre, and the prince recently asked a judge to dismiss Giuffre's suit.
Prince Andrew's court appearance has been predetermined for some time now, and as the suit grows longer, the prince is seemingly growing increasingly frustrated. Giuffre filed the suit in August of this year and has been steadfast in her position, but the prince is countering with every angle he can find. Now, per USA Today, Andrew is fighting back by arguing that the law clause under which Giuffre filed in New York isn't applicable to her. She filed under the New York Child Victims Act but the prince is arguing that this doesn't apply to her because the age of consent in New York is 17, which she was when the alleged assault occurred.
Now, just over two years after Prince Andrew stepped down from his royal obligations in November 2019, could Andrew be making a return to the public eye?
Prince Andrew maintains his titles despite allegations against him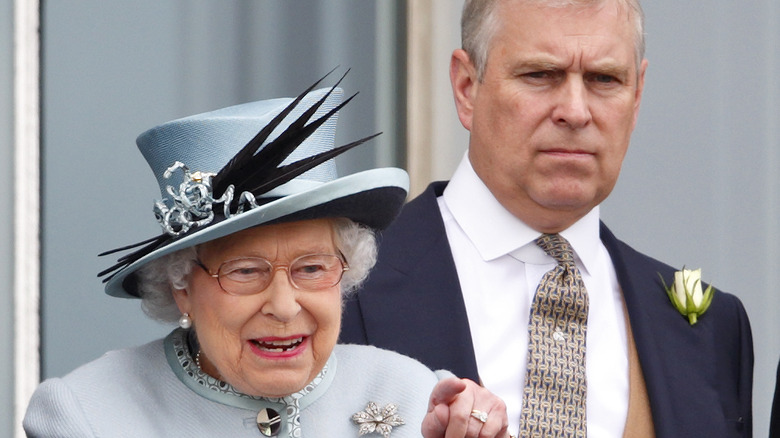 Max Mumby/indigo/Getty Images
Prince Andrew is an interesting case. According to People, many believe Andrew to be Queen Elizabeth II's favorite son, though Prince Charles is the heir to the throne because he's her oldest. Following Virginia Giuffre's accusations against Andrew, in addition to his general association with Jeffrey Epstein, the 61-year-old prince became a shut-in. He's rarely seen by anyone that isn't on royal payroll, and he hasn't been doing public-facing royal duties in two years. Many charities and organizations also dropped the prince, as this association would be bad for their own images.
People further adds that the crown as an institution has distanced itself from Andrew considerably. Since he stepped down from his duties in 2019, he hasn't been posted on the royal family's Instagram account, including for his daughter's wedding in the summer of 2020. He's being kept hidden in an out of sight, out of mind mentality, but the queen remains somewhat loyal to him. The prince maintains his royal titles and her favor, which is in part why people believe him to be her favorite now more than ever.
It remains a mystery whether Prince Andrew will return to his royal duties, but an easy answer might be no. His reputation has been tarnished at this point, and no matter how his court case ends, many will always associate him with Giuffre's sexual assault allegations. It's lucky for him at this point that he's not the heir to the British throne.
If you or anyone you know has been a victim of sexual assault, help is available. Visit the Rape, Abuse & Incest National Network website or contact RAINN's National Helpline at 1-800-656-HOPE (4673).