Amy Adams Reveals New Details About An Enchanted Sequel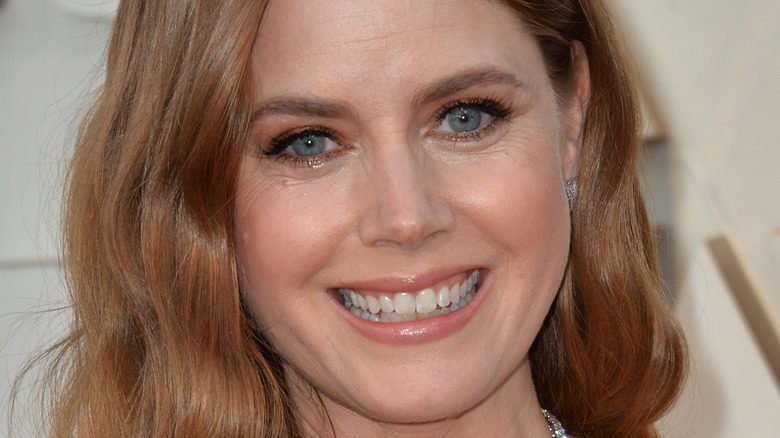 Featureflash Photo Agency/Shutterstock
Amy Adams and Patrick Dempsey made quite the enchanting pair in their 2007 musical romantic comedy "Enchanted," and they have reprised those beloved roles. In an appearance on "The Tonight Show," Adams revealed some exciting new details about the sequel — including that it has already been filmed. Fans have waited 14 years to be transported back to the magical, fairytale land of Andalasia, and their dreams are about to come true. 
For those not in the know, 2007's "Enchanted" starred Adams as Princess Giselle, who found herself transferred from frolicking with her woodland friends to wandering the distinctly civilian streets of New York City, thanks to a scheme by her evil stepmother. The move was an attempt to send her to a land where "there are no happily ever afters," but things didn't go quite as planned. Her escapades and hilarious efforts to get back to her home landed her in the princely arms of Dempsey, who played Robert Philip. In traditional rom-com fashion, they found love in a hopeless place and left viewers wanting more. Well, more is on its way. 
Enchanted sequel on its way to Disney+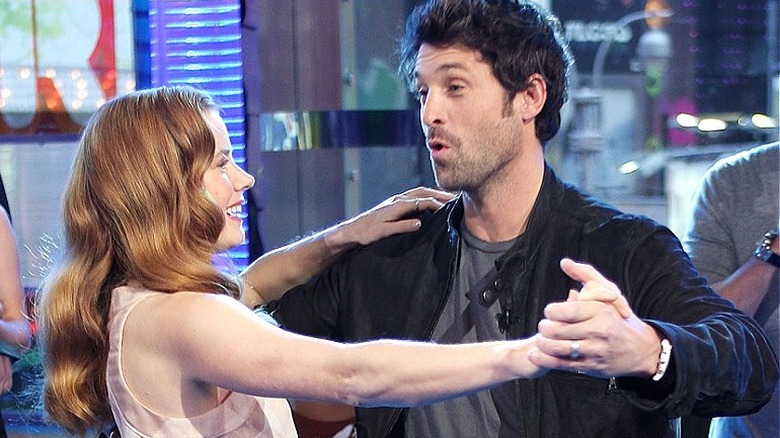 Scott Gries/Getty Images
Speaking with Jimmy Fallon on "The Tonight Show," Amy Adams not only revealed that the Disney+ sequel to the film was already shot earlier in 2021, but also that "It was a lot of fun to film," and viewers can expect fan favorites Patrick Dempsey, Idina Menzel, and James Marsden to return as well (per E! News). "Everyone's back, [and] we also have great additions to the cast." One notable addition is Maya Rudolph, who plays a villain in the new movie. "She's amazing,"Adams said of Rudolph. "She's so great in it. She plays the 'baddie,' so we get to have a lot of fun together."
Disney first announced the film's sequel via tweet in December 2020, along with the fact that it will not be called "Enchanted 2." Rather, the new film is titled "Disenchanted," suggesting that things may take a darker turn this time around. Speaking with "Good Morning America" in January 2021, Dempsey confirmed that he would be returning. "I just got this script for the second movie, and then I'm starting to go through and get notes together," he said, indicating that shooting would likely begin in the spring.
And it seems like the cast was able to make it work during the coronavirus pandemic. Adams shared that shooting had wrapped, and now all fans need to do is sit back and wait for the magic to unfold.