Why Humberly González Thought Ginny & Georgia Was So Incredible - Exclusive
"Ginny & Georgia" was one of the most popular dramas released by Netflix in 2021. The show follows the lives of Georgia (Brianne Howey) and her free-spirited mother Ginny (Antonia Gentry) as they move to a new city for a fresh start. Though the series focuses on the relationship between the mother and daughter, fans loved the entire cast of characters and their individual storylines.
One of those beloved characters was Sophie Sanchez, played by Humberly González. Like the show's fans, González was ecstatic about Season 2 of "Ginny & Georgia," set to be released in 2022. She sat down for an exclusive interview with The List soon after they started shooting the next season, and she was overjoyed to be back working with a cast she loved. During our conversation, González shared what was so "incredible" about filming "Ginny & Georgia," why her character Sophie is so important to her, and what it was like seeing fans respond to Season 1.
The creators of Ginny & Georgia made a 'safe environment'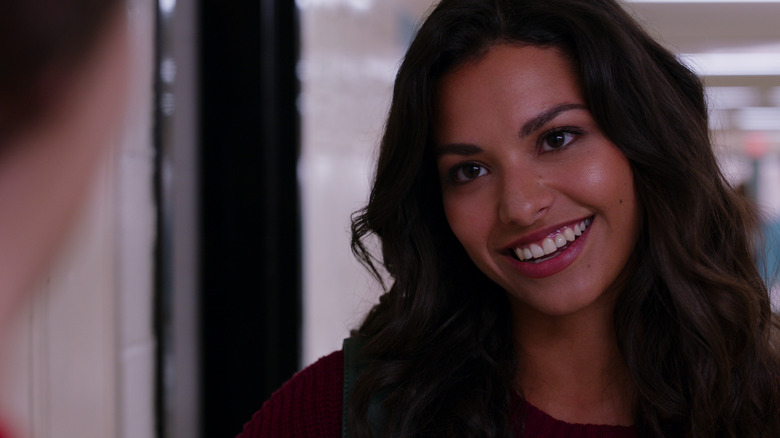 Netflix
González said that they made "Ginny & Georgia" in five months. So, it was important that everyone in the cast and crew got along and worked together well over that time. According to González, that was all made easy by the creator and showrunner Debra J. Fisher and Sarah Lampert. "I think there was just such a safe environment right from the get-go. Debra and Sarah, the creator and showrunner, just bridged all of that for all of us," she said.
Thanks to that "safe environment," it was easy for González to form friendships with the other cast members. "These beautiful friendships have come out of us working together, and there's nothing better than working with people you love," she said.
Because of that bond, González was very excited to rejoin her castmates to film Season 2. But, it hasn't been long since she's seen them, because the close-knit team still got together over their break. "I think we see each other like every single week and weekend. There's always some kind of get-together or movie or going out for dinner, whatever it is," González said. "It's really unique, and it doesn't happen often that castmates in a production are so close."
She's grateful for the representation her character provided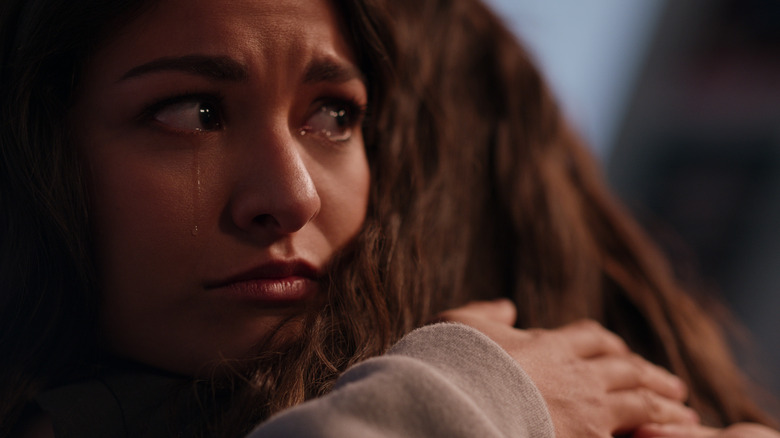 Netflix
Humberly González plays Sophie Sanchez in "Ginny & Georgia." Just like the actress, her character is a young Latina and a member of the LGBT community. For González, providing that kind of representation was an important and fulfilling experience. "I'm so grateful I got to play Sophie and the impact that it had on young people, specifically. Specifically, young, queer people and feeling represented," González shared. "Being Latina as well, there were a lot of new ... I guess, just newness in the show that you don't often get to see a queer Latina on TV and feel seen. So for me, it was really special, and I think it was for other people, too."
Because "Ginny & Georgia" came out on Netflix, González said it was amazing to see all the responses pouring in over social media as people watched it at their own pace. "It's like every day there were more and more people watching it, and there are more and more people messaging, relating to the character. There were so many just beautiful connections that the show made," González said. She also said a lot of the messages that she's received from fans have been from viewers "feeling inspired" by Sophie's story.
"Maps and Mistletoe" starring Humberly González is airing on Lifetime throughout the holiday season.