Did Rose Hanbury Affair Rumors Help Prince William And Kate's Marriage?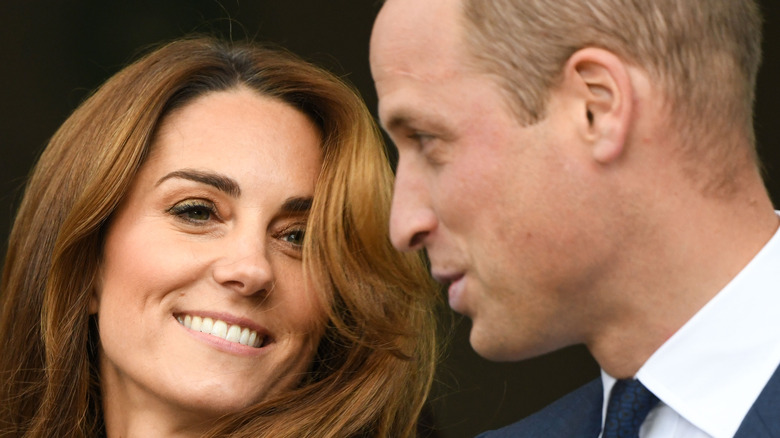 Bart Lenoir/Shutterstock
In early 2019, word of an alleged affair between Rose Hanbury and Prince William began to rapidly spread, and this rampant rumor was soon taking over tabloids around the globe. According to Cheat Sheet, Hanbury, the Marchioness of Cholmondeley, was one of Kate Middleton's closest friends at the time. The pair only live a few miles apart in the English countryside and were part of the same prestigious social groups — their children were even said to be play pals. 
However, once the cheating scandal began dominating headlines, it didn't take long for relations between the former besties to turn sour. A source shared with The Express, "It is well known that Kate and Rose have had a terrible falling out. They used to be close but that is not the case anymore." The source also confirmed that Prince William had attempted to take on the role of "peacemaker" and mend the friendship between his wife and Hanbury, but "Kate has been clear that she doesn't want to see them anymore and wants William to phase them out." 
Luckily, the royal couple has seemingly remained strong despite the tabloid scandal, and the cheating rumors could have even helped get their marriage get back on track.
The Rose Hanbury scandal may have been a good thing for the couple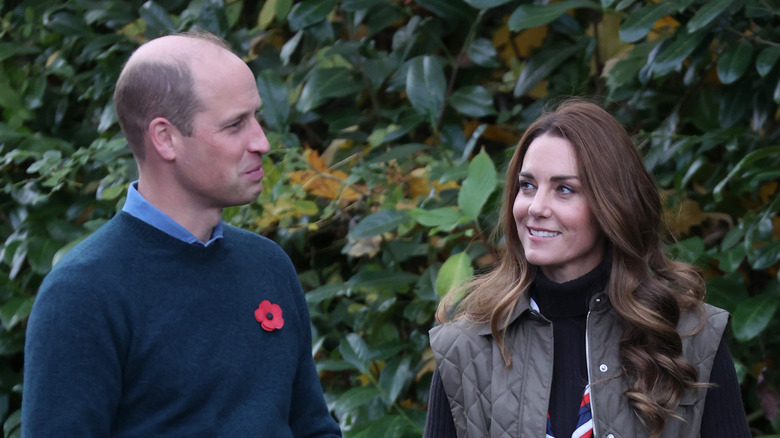 Chris Jackson/Getty
Having a relationship in the public eye isn't easy, and regardless of whether or not a cheating scandal is true, it's still hard to bounce back from a rumor of this nature. However, from Beyoncé and Jay Z to Will Smith and Jada Pinkett Smith, many of our favorite celebrity couples have survived rumors of infidelity and come back stronger than ever — including the Duke and Duchess of Cambridge (via Insider).
While the aftermath from infidelity rumors doesn't disappear overnight, the powerhouse couple was able to spin the terrible incident into something positive. Speaking to Us Weekly, a close friend of the royal couple shared, "It forced her [Kate] and William to sit back and examine their relationship, which they realized they should have been doing more often."
Meanwhile, another insider claimed that the Duke and Duchess are "doing a great job" of getting their marriage back on track. "It's not unusual to have a few hiccups in a marriage, especially after eight years, and Kate and William are no different." The source continued, "They're still going strong. Regardless of their ups and downs, they love each other dearly and their kids are the most important thing in their lives."