Katy Perry's Blue Hair Look That Fans Envy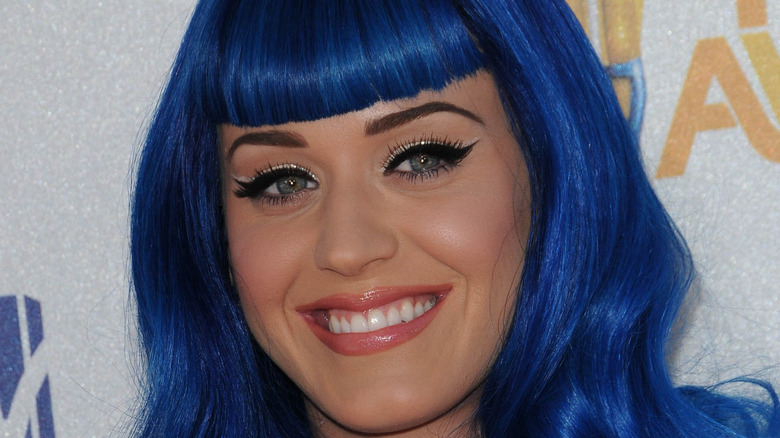 s_bukley/Shutterstock
Lady Gaga may have been known for her creative outfits in the late 2000s, but Katy Perry was also at the top of the unique fashion game at around the same time. When Perry debuted her first album in 2008, her image was drastically different from what it is now. According to Insider, the "Teenage Dream" hitmaker became well-known for vibrant colors, candy-themed outfits, and an overall bubblegum pop image — a far cry from the more mature, chic style the singer has rocked in more recent years.
As soon as the video for "California Gurls" premiered back in 2010 (via YouTube), Perry was rarely seen without a primary color in some capacity. Whether that be in her outfit or her hair. But there was one hairstyle in particular that got fans talking, and started somewhat of a trend among her listeners as well as the general pop world.
Yes, I'm talking about that blue hair look.
Katy Perry's blue locks were thanks to an amazing wig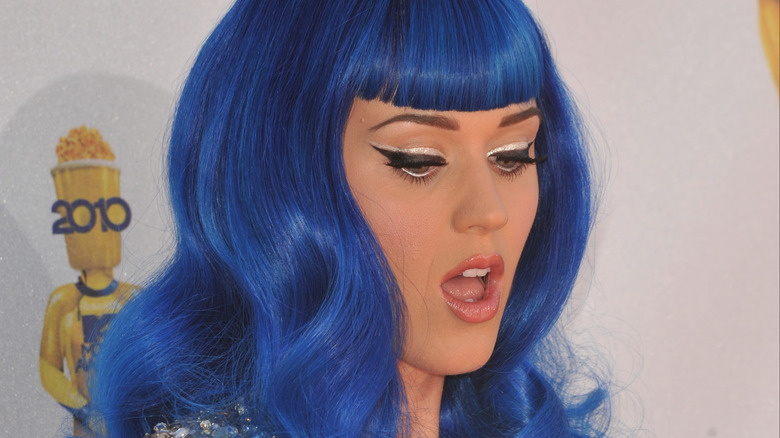 Jaguar PS/Shutterstock
When walking the red carpet of the 2012 MTV Movie Awards, Katy Perry rocked up in a gorgeously deep blue wig that stunned fans. Granted, it wasn't her real hair, but her longtime colorist Justin Anderson was behind the shade, according to Byrdie, and it quickly became her most notable look.
And the colors certainly didn't stop there. The red carpet appearance seemed to be somewhat of a catalyst for future color experimentation for Perry, as she'd go on to play with pastel blue and pink streaks before actually dying her hair in some pretty wild colors, including bubblegum pink and a more green-hued blue (via Billboard).
Diving in the ombre trend in 2012, Perry decided to go against the grain with blondes and browns and opt for dark violet, electric green, and a pastel lavender before moving on to the next stage of her hair journey — the pixie cut.