Meet Sophie Hermann, Johnny Depp's Girlfriend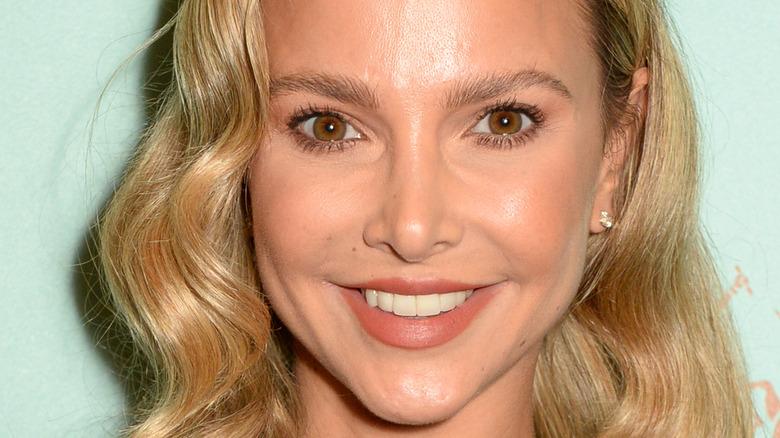 David M. Benett/Getty Images
After a painful and drawn-out divorce from ex-wife Amber Heard, it looks like Johnny Depp may have found love again. The star has been linked to a new lady, a German supermodel-turned-reality show star. While neither Depp nor his new lady friend have commented publicly on the relationship, there is speculation that the pair is still going strong after having a meet cute in London. Here's what we know about Johnny Depp's girlfriend Sophie Hermann. 
Hermann was born in Munich, Germany, spent her formative years in Switzerland, and went on to start a life for herself in London (per The Sun). She has quite the prestigious family background and is the heir to Mustang jeans (per Heart). Her grandfather is label's founder, Luise Hermann, and it seems that she followed in his footsteps when planning a career. After studying fashion in Milan, she made her debut on the show "Made in Chelsea" in 2013. Throughout the years, she has left and returned to the show while also working on various projects of her own. After modeling, she went on to start her own fashion label, simply titled Sophie Hermann.
Johnny Depp and Sophie Hermann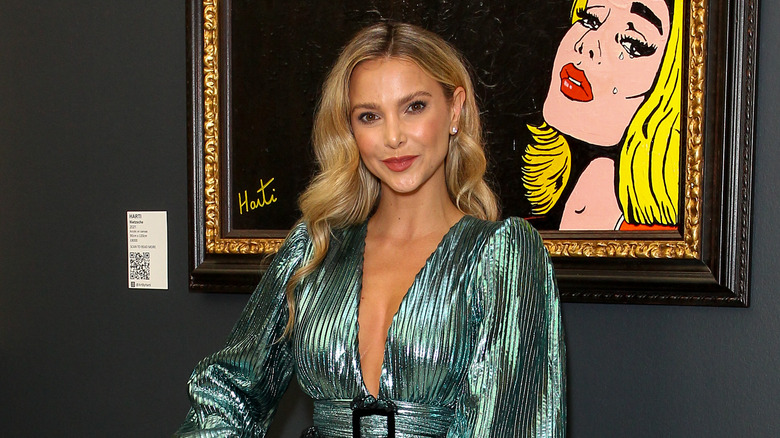 David M. Benett/Getty Images
Reports began circulating in September of 2020 that Sophie Hermann and Johnny Depp were linked. After a chance encounter at London's Corinthia hotel, the pair reportedly had a connection and Hermann "slipped her phone number between the strings of his guitar," per the Daily Star. Depp appears to have put that phone number to good use with outlets reporting that two had numerous phone calls back and forth. They have not been photographed together or discussed their connection with one another since then, but that didn't stop the rumor mill from churning.
While she hasn't spoken about Depp in particular, Hermann has been open about looking for love and her desire to have children. Speaking with MIC, she shared that she considered "freezing her eggs" until she could find the right person. "I want to settle down and have a family. And this whole year [dating] is not happening — this is not making anything easier on top of that," she said, per Heart. "I never thought I would be the type of person who would consider this — but I actually thought about freezing my eggs."
The years falling under the pandemic have surely not done anyone any favors when it comes to dating, but it sounds like Depp and Hermann may have made things work despite that. And after all, everyone deserves to find love.