Try Out This Makeup Trend If You're A Cancer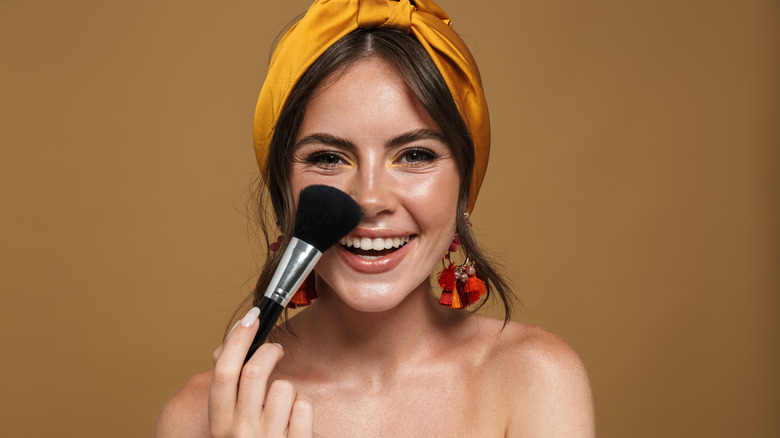 Dean Drobot/Shutterstock
Astrology has increased in popularity in recent years, and rightfully so. Understanding the key traits of your zodiac sign provides you with a wealth of insight into your habits and preferences. 
Not only is it emotionally illuminating, but tapping into your zodiac sign can influence the way you interact with others, what type of movies you watch, and even help you navigate makeup trends, too.
If you're a Cancer, you'll likely fall in love with the monochromatic makeup trend sweeping through Hollywood. "Monochromatic makeup is when you keep the color palette of your makeup the same for your lips, eyes, and cheeks," says makeup artist Lavonne Anthony (via Ipsy). 
Since Cancerians are emotional, loyal, and sensitive beings, adopting a warm monochromatic palette for their daily makeup routine helps reflect these positive aspects of their personality (per Miss Malini).
The key to mastering the monochromatic look is to select complementary shades of the same tone. For Cancers, a gorgeous peachy palette emphasizes their warmth and approachability, and it's a good jumping-off point when trying out this makeup trend for the first time. Plus, peach hues work well for every skin tone, which makes it the perfect complementary color to add to your arsenal (per Ipsy). 
Pick complementary shades and play around with textures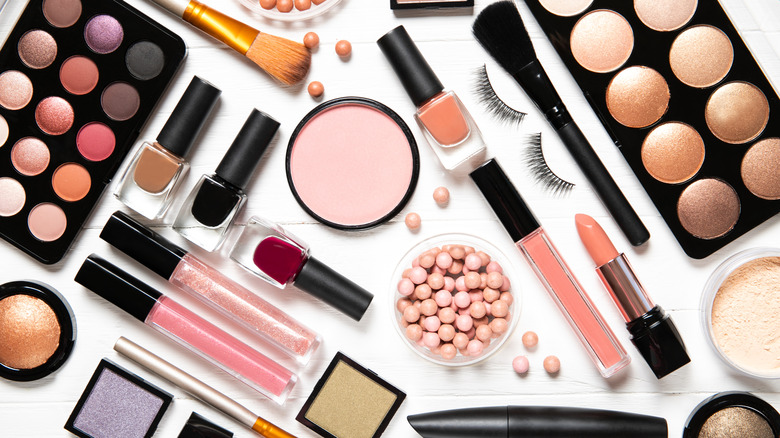 MikhalchukStudio/Shutterstock
To emphasize your kind Cancerian nature, go for a monochromatic makeup palette that's heavy on peachy tones. You don't have to choose the exact same color for your lips, cheeks, and eyes to master the monochromatic look. 
Ipsy recommends choosing complementary shades of your preferred color to make the most of this makeup trend. For your eyes, you could select a light peach color and pair that with a slightly more coral-colored blush and a matte lipstick in an earthy shade, like the Bare Minerals Mineralist Hydra-Smoothing Lipstick in Balance.
Also, play around with textures when you're trying the monochromatic look for the first time. MAC's artistry director, Ashley Rudder, told Harper's Bazaar to try "a mix of matte, metallic, frost or glitter finishes to create more interest and dimension to your look." If you're going for a matte lipstick, choose a metallic shade of eyeshadow and a blush with a hint of glitter to add dimension to your monochromatic makeup. 
Once you find the general tones and finishes you like best, you can play around with your palette every day to switch things up while staying in the same comforting, familiar wheelhouse that Cancers like best.