Sarah Palin Made These Eyebrow-Raising Remarks During Her Speech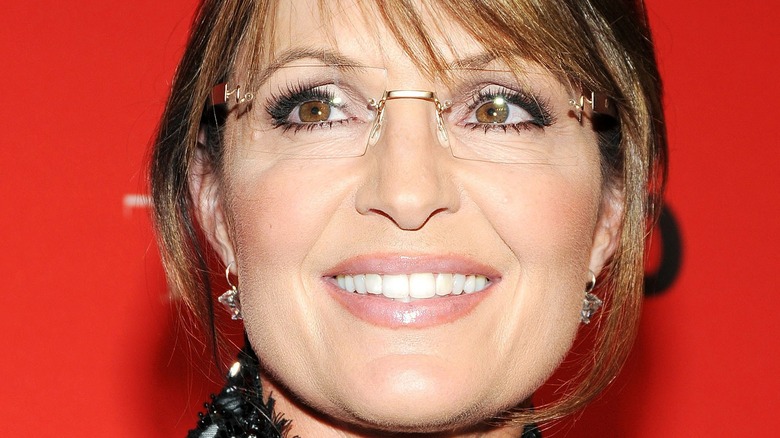 Everett Collection/Shutterstock
Sarah Palin became a household name as the vice-presidential running mate to the late John McCain. However, shortly after McCain lost the 2008 election, Palin left her post as Alaska's governor (via ABC News). She went on to become a Fox News contributor between 2009 and 2015, as well as a supporter of the Tea Party movement and of the former, twice-impeached president Donald Trump, per Britannica. 
As one might expect, Palin takes a very dim view of President Joe Biden's administration and of liberal policies in general — which she frequently expresses in her pro-conservative blog posts on her website. However, Palin's recent comments regarding the COVID-19 vaccine came as a shock to many.  
Palin made the remarks while attending AmericaFest, a multi-day event in Phoenix, Arizona, that was organized by the conservative student group Turning Point USA. She was one of a number of famous speakers, including Tucker Carlson, Charlie Kirk, Kayleigh McEneny, and Donald Trump Jr.
Sarah Palin made some controversial remarks about the COVID-19 vaccine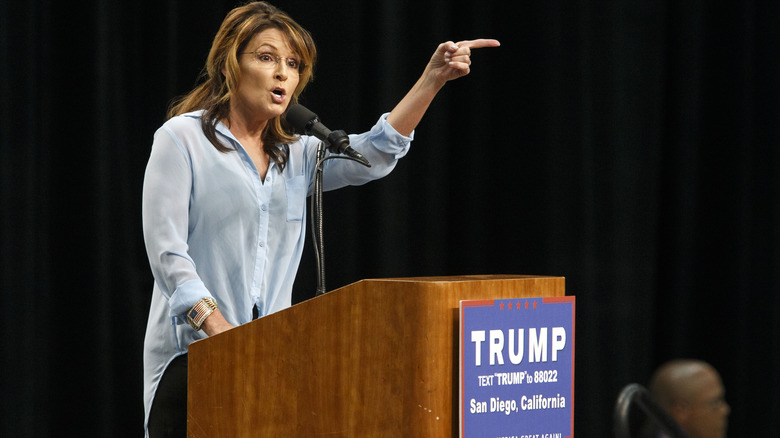 Bloomberg/Getty Images
Per The Independent, Sarah Palin slammed Dr. Anthony Fauci during her speech for being "inconsistent" about his advice regarding COVID-19. "We were led to believe we wouldn't need to have the shot. Well, then they changed their tune. Those of us who have had Covid, they're telling us that even though we've had it — we have natural immunity — now that we still have to get a shot," she told attendees. 
However, it was Palin's bold declaration about the current recommended action against the virus that really got people talking. "It'll be over my dead body that I get a shot. I will not. I won't do it and they better not touch my kids either," she added. 
In March 2021, Palin revealed that she had tested positive for the COVID-19, as had two other family members, including her youngest son, Trig (via People). At the time, she advocated for public mask-wearing, saying "[I] trust it's better than doing nothing to slow the spread." 
Palin's comments at AmericaFest rubbed many on social media the wrong way, including voice actor Charlie Adler, who wrote on Twitter, "Hey Sarah @SarahPalinUSA tell the 800,000 dead, the overflowing overtaxed hospitals, the vaccinated for EVERY OTHER DISEASE to keep our planet safe, that your line in the sand is no more than a continued political grandstand to be relevant."