What Christine Quinn Has To Say About Being Portrayed As The Villain On Selling Sunset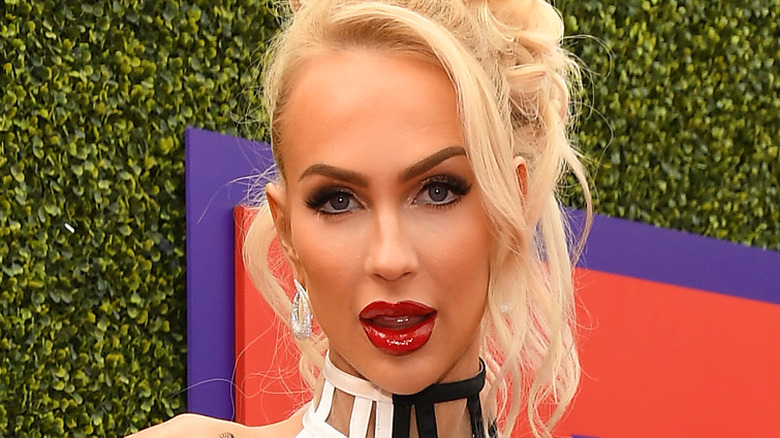 Kevin Mazur/2021 Mtv Movie And Tv Awards/Getty Images
As producers know, the secret ingredient to any reality TV show is a villain. This rings true whether such characters deliberately set themselves up to be villains, or even if they simply don't mesh well with their fellow cast members. In some cases, these "villains" wear their title with pride, and in others, they may deny their villainhood, or simply blame it on bad editing. Either way, they make such a reality show worth watching. Fans need a villain that they hate, or love to hate.
Sometimes, villains are annoying enough that viewers find themselves praying that the controversial personalities get cut from their favorite shows. Other times, fans might watch a villain long enough to see them become the hero. No one wears the "villain" crown quite as well as "Selling Sunset's" Christine Quinn. The Netflix show chronicles the life and times of luxury realtors in LA, and Season 4 highlighted how Quinn had been ostracized from the rest of the group, including her one-time friend, Heather Rae Young. Quinn is so good at being bad that she had her costar Chrishell Strause threatening to take legal action against her, according to Us Weekly. And Quinn's attitude towards her "villain" status only makes her more of an intriguing character.
Christine Quinn doesn't see herself as a villain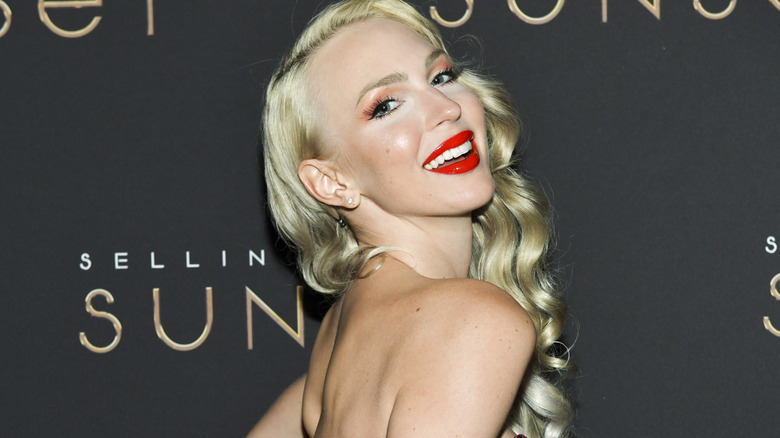 Rodin Eckenroth/Getty Images
Christine Quinn serves up mermaid hair and iconic fashion moments every single episode, but that's hardly why fans remember her. From arguing with castmates, to her decision to dub a cocktail named after co-star Chrishell Strause the "Chrishell Two-Faced Tonic," Quinn has a tendency to always be at the center of any "Selling Sunset" drama, as Screen Rant explains. As a result, Quinn has often been questioned about her role on the show. Speaking to "Live from E!" host Laverne Cox at the 2021 People's Choice Awards in December 2021, Quinn jokingly referred to her status as the show's resident villain. "Do I think I'm the drama? I don't think I'm the drama. Maybe I'm the drama. Yeah, I live for it. I love being the villain and I wouldn't have it any other way," the realtor told E! News, referencing a TikTok video of "RuPaul's Drag Race."
However, Quinn struck a more serious note during a November 2021 interview with Elle Magazine. "I don't really feel like I'm the villain in real life, because I'm the only one who's willing to express my opinion," she said, offering her own take on her "villainous" actions. "I think I'm just very confident, and unapologetic, and really genuine. But in a TV world where we have so many characters who are afraid of defending people, I can see how it can be perceived that way." Still, "I really wouldn't have it any other way," she added.