Batwoman's Javicia Leslie Shares Her Top Beauty Tips - Exclusive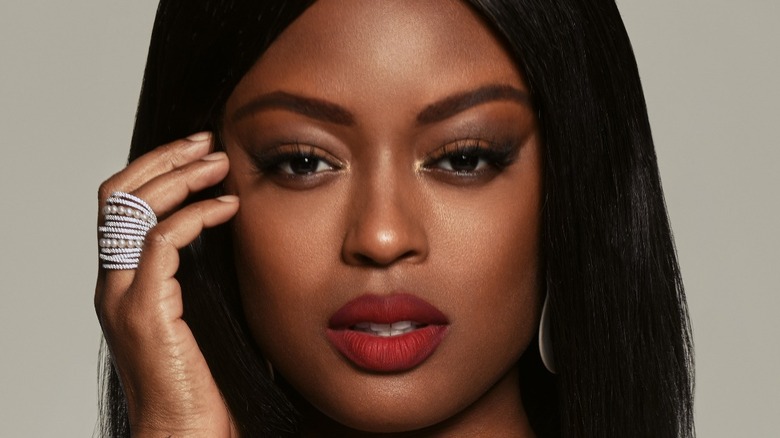 John Jay
If being on camera is a major part of your job, it's important to always look your best. But this can be even harder than it sounds. Forget regular spa visits and multi-step skin care routines. With your long days on the set, that's just not going to happen. Add to that limited time for exercise or healthy meals and the constant application and removal of heavy stage makeup, and you have a routine that can do a number on even the most naturally glowing skin.
So how do A-listers always manage to look so great? Obviously, part of being a successful pro is knowing how to keep your skin and body healthy and happy no matter what chaos life throws at you. Javicia Leslie, the star of "Batwoman," is a case in point: She's known for her passion for fashion and beauty, but understands the value of a simple beauty routine she can maintain no matter how busy life gets. Here, she shares her favorite tips for looking great.
For Javicia Leslie, beauty starts with healthy skin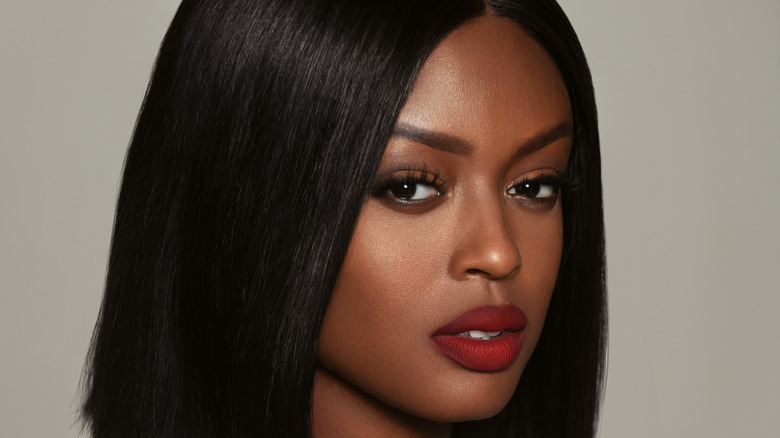 John Jay
When it comes to her own beauty routine, Javicia Leslie focuses on the basics. "My favorite tips are just fresh skin," she said. "Just try to keep your skin fresh and open. Drink lots of water. Wash your face with gentle soaps. I use Dr. Bronner's non-scented." Leslie emphasized the importance of using pure, natural products on your body. "Try to use as many natural products as you can," she said. "You know, what goes on your skin still goes in your body. So just make sure that you just are protecting yourself and water, water, water, water."
The good news is many of the natural products Leslie likes are easy to find and affordable. "I'm basic with my skincare because I don't think you need a lot of different products," she said. "I know that for toner, I'll use witch hazel, and then I think my lotion and my face cream might be Laneige because it's light, but that's all. That's also because that's what I have here. I would be fine with cocoa butter."
Simplicity is also key to the rest of her look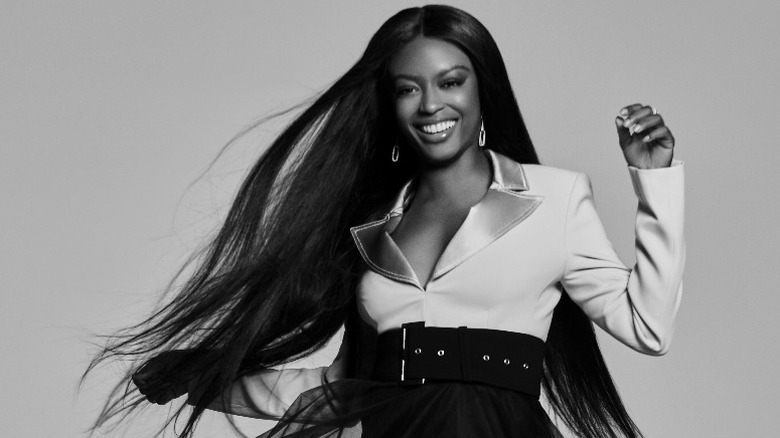 John Jay
Javicia Leslie is careful to be gentle with her skin because of the stress it undergoes on the set. "We're constantly putting makeup on and off our face," she said. "So I try to keep everything else as simple as possible." This also extends to the rest of her look: With her busy current schedule, health and comfort have become more important than making a visual statement. "I do think my style has changed," she said. She describes her current look as "sweatpants, because I work every day, all day."
And right now for her, feeling good is a big part of looking good. "I love things that can express not only comfort in your clothes, but comfort in your skin, comfort in yourself. So things that just are loose and still form flattering, but that allow air and for you to breathe," she said. "I don't think I would wear a pair of heels if I don't have to ever again."
"Batwoman" returns Wednesday, January 12 on The CW.