Why Jake Epstein Is So Proud Of His Christmas Movie Candy Cane Candidate - Exclusive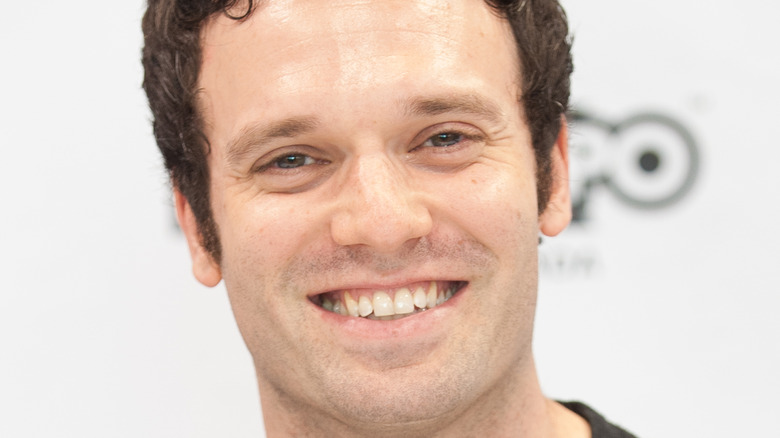 Che Rosales/Getty Images
"Candy Cane Candidate" is the latest holiday movie Jake Epstein has starred in over the past few years. You may remember the actor from his role as Craig Manning in "Degrassi: Next Generation." But, since then, he's appeared in a string of holiday films including "A Storybook Christmas," "Mistletoe & Menorahs," "Eight Gifts of Hanukkah," and "Christmas at Maple Creek."
Lifetime's "Candy Cane Candidate" is a lighthearted rom-com about two former high school rivals facing off again in the run for mayor. During his exclusive interview with The List, Jake Epstein shared how much fun it was filming the rivalry between him and his costar, Jacky Lai. Beyond the fun he had making it, Epstein said he's very proud to have worked on this project. While it's an entertaining holiday movie, it also has some important messages that he was excited to put a spotlight on.
Candy Cane Candidate brought important issues to a fun-filled movie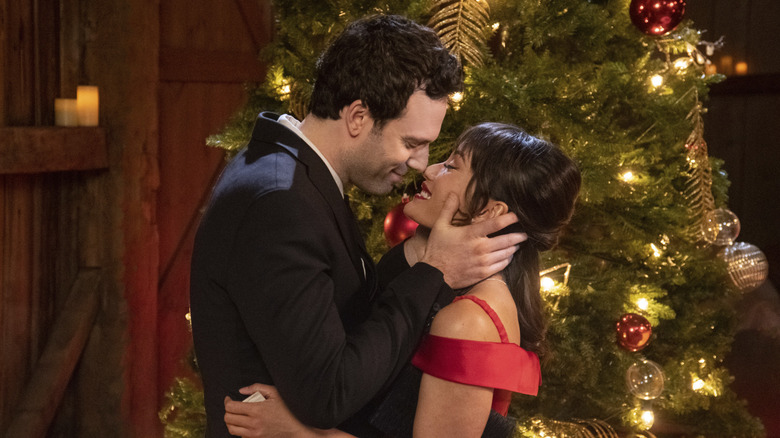 Albert Camicioli
If you're in the mood for a fun-filled holiday movie, then "Candy Cane Candidate" definitely has what you're looking for. Its small-town setting and cute holiday romance give it everything you'd expect from a traditional Christmas movie. But along with its festive feel, the film also touches on some serious topics, which Jake Epstein was excited to address.
Because his character, Parker, and Jacky Lai's character, Julia, are running against each other for mayor, their political platforms are a part of the plot. Julia focuses on the environment, while Parker is more passionate about youth outreach. Epstein said he was excited to bring those important topics into a movie that was still lighthearted and entertaining. "I particularly loved all the research that went into everything that Julia says about the environment," Epstein said. "The youth outreach is sort of Parker's angle, and his whole thing is that he's a candidate, [but] he's not about politics — he's about people, which I really related to."
The movie provides a lot of important representation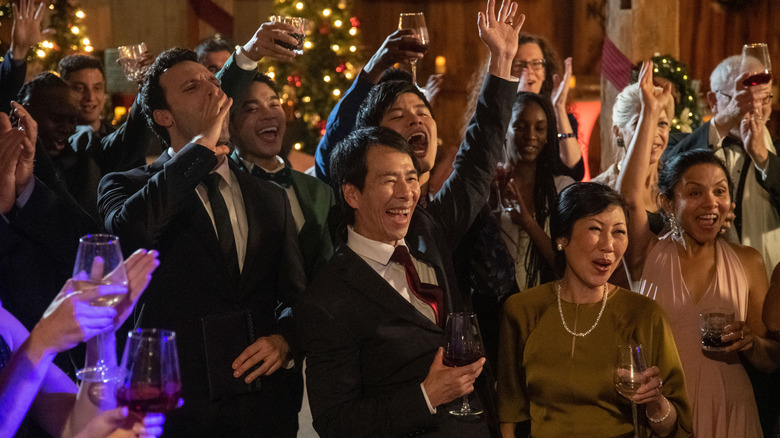 Albert Camicioli
Jake Epstein shared that the thing he was proudest of in "Candy Cane Candidate" was the Asian and LGBT representation in it. "It features an Asian family, an Asian lead, and it has a love story between two Asian men," Epstein said. "It's a baby step for a holiday movie coming from Lifetime, but it's a step in the right direction. So I really felt proud to be part of a story like that." Epstein especially appreciated that the gay love story between Jax, played by Mickeey Nguyen, and Noah, played by Danny Vo, was accepted by the other characters without any objection or question.
Speaking of this film and his other roles, like "Degrassi," Epstein said he's always eager to be involved in projects with some social commentary. "[What] I'm the most proud of is being part of things that kind of advance society along a little bit and have something to say in a really entertaining and fun way."

"Candy Cane Candidate" is airing on Lifetime throughout the holiday season and is available to stream on MyLifetime.com.