Cynthia Bailey Talks Real Housewives, Ultimate Girls Trip, & Cocktails - Exclusive Interview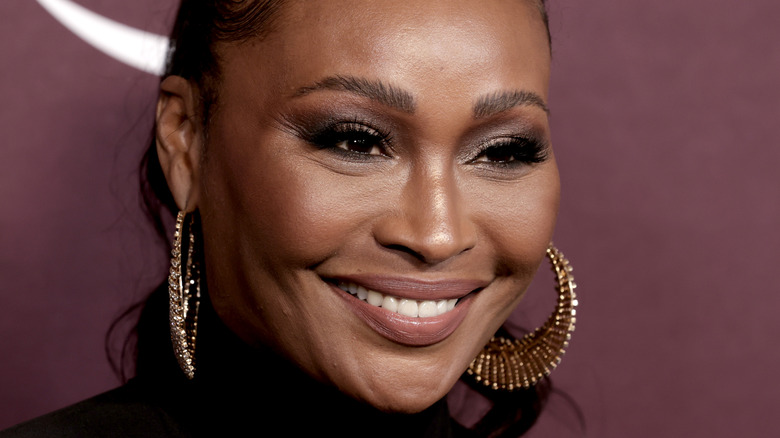 Frazer Harrison/Getty Images
Fans of "The Real Housewives of Atlanta" have watched Cynthia Bailey go through a lot of life during her many seasons on the show — from starting several businesses (including a modeling school and agency, the Bailey Agency School of Fashion, and a wine bar) to raising a daughter to getting married (twice!). But unlike many reality TV stars, Bailey has no interest in being famous just for being famous. Indeed, according to Millennium Magazine, she initially turned down offers to be on the show, finding it "too dramatic." As a model, actress, and entrepreneur, however, she soon came to realize the show would be a great platform for building her brand. And after finally signing on, she was pleased to find her instincts were correct. "Bravo is an incredible business platform, with built-in advertising," she told Millennium Magazine.
But as all entrepreneurs know, change is inevitable — and essential if you want to keep growing, either personally or professionally. So after starring on the show for years, Bailey announced it was time to move on. (She didn't leave the "Housewives" franchise entirely, though: She recently starred in the crossover series "The Real Housewives Ultimate Girls Trip.")  But leaving "RHOA" doesn't mean Bailey is slowing down — far from it. She has plenty of big plans for life after the show. In this exclusive interview, she shares her favorite memories from "RHOA," her love of tasty cocktails, and her future plans.
Cynthia Bailey shares some of her favorite cocktails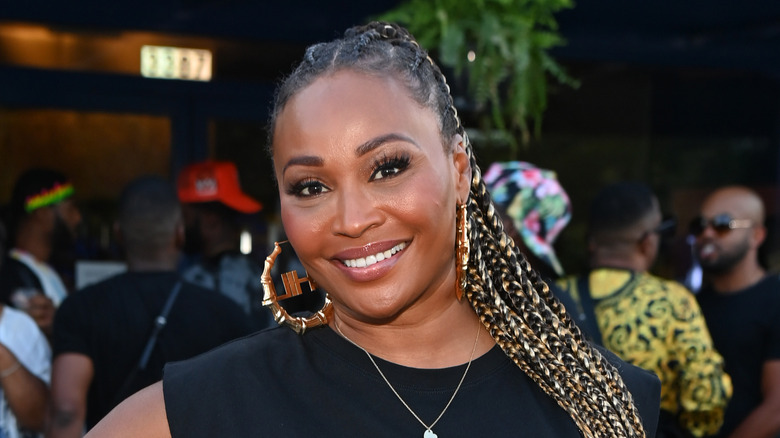 Paras Griffin/Getty Images
First, you've partnered with Seagram's to promote holiday cocktails. Can you tell me a bit about that?
Yes, I have had a long-term partnership Seagram's Escapes for some years now. And what I love about Seagram's Escapes and this partnership is they are very big on women empowerment, as well as I am. And I'm so excited to go into 2022, getting back on the road hopefully. We had to pause some things during COVID.
But just to hear women's stories and just empower them. I have my own signature cocktail with them. It's called the Peach Bellini. You may or may not have seen the launch of it on "The Real Housewives of Atlanta." It's doing extremely well. And you know, I think the one thing that the world and life has taught us in the past two years is to celebrate life, and what better way to do it than a delicious cocktail?
Tell me about that Peach Bellini.
Yes, well, I was given a choice of what type of cocktail I wanted to create for myself, with my partnership with Seagram's. And I looked at all the amazing flavors that they had, and I love a good Bellini, and as a former Real Housewife of Atlanta, our signature fruit was always the peach, so I knew I wanted to do some kind of peach flavor. So with that said, I came up with the Peach Bellini, and again, it's basically just a peach-flavored Bellini.
It's not super sweet. I felt like I wanted just a perfect combination of a delicious cocktail, but it not be too, too sweet. So with that said, I was all hands-on with all of the creative, with the packaging. My photo is actually on the four-pack, which that's never been done before. You know, my mission statement is on the package. I'm always on a quest for peace. That's why I live on a lake and all of those things. So it was just a great start of a long-term amazing relationship. And now since creating the Peach Bellini with Seagram's Escapes, I am now the brand ambassador for the entire line for Seagram's Escapes.
Her secret to a great cocktail party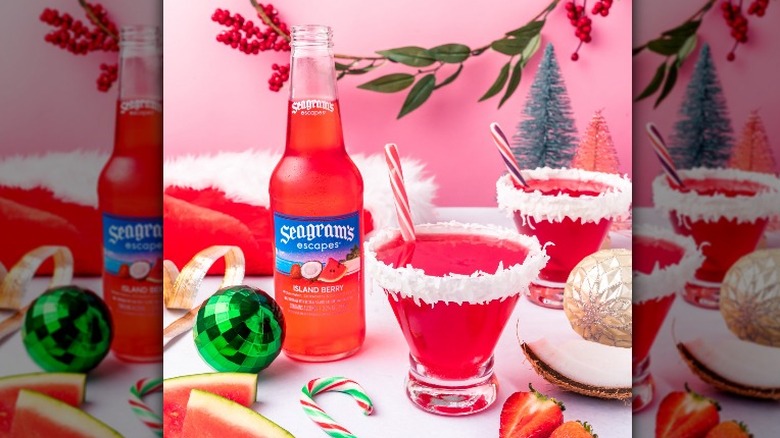 Seagram's
So have you ever had like an absolute favorite cocktail?
Yes, honestly, one of my favorites ... The great thing about all of the Seagram's Escapes flavors, you can drink them by themselves just as they are, or you can have a lot of fun with it. You can layer them. You can do vodka with a splash of the Peach Bellini, or even more like what I'm super excited about is the Seagram's Escapes Aloha Ice variety pack. We have four new flavors. We have Pink Pineapple Passion, Island Berry, which is so delicious. I had that actually the other day for the holidays. And it's such a cute drink you can make for the holidays — it's called a Santa Hat Martini, and it actually has a marshmallow and a coconut rim. It is so amazing. Like you guys have to go onto SeagramsEscapes.com to get the recipe because it's super easy to make. It's called the Santa Hat Martini, and that one's made with the Island Berry.
One of the other new flavors is the Hawaiian POG, and the fourth flavor is the Strawberry Guava. And these are all like so yummy. And again, you can drink them alone or you can throw in a splash of vodka, throw in a splash of tequila, even like a sparkling white wine or some champagne. You can really mix it up. And it's also fun to actually take the flavor of your choice and pour it into ice cubes and freeze them and then put the frozen ice flavors in a glass and throw like a little tequila shot on top or vodka. That's a lot of fun as well. They have so many super easy fun recipes on SeagramsEscapes.com.
Do you have any specific secrets for making really great cocktails?
Well, for me, I just like to keep it simple. I'm, at heart, a vodka girl, and I am a tequila girl, and I also like a good sparkling white wine as well. So for me, it's either I'm going all in or I'm just keeping it simple. And I pretty much like to keep it simple. Like I really honestly enjoy all of the flavors just on their own as well, just over ice.
So, cocktails are a must for a good party. What else do you think you need to have a really great party?
You need a great group of people, that's first and foremost to enjoy the delicious cocktails. But you can have so much fun. Even like going back to the Santa Hat Martini, that drink is rimmed with marshmallow and coconut, and you can also like partner it up with coconut cupcakes. You know what I'm saying?
You can create desserts to complement the different drinks as well. And with any cocktail, I always love a good charcuterie board as well because I always feel like, although it's a limited amount of alcohol in the actual Seagram's Escapes cocktail drinks, if you drink enough of them, it does add up. And if you layer it with vodka or tequila, or wine or champagne, it's always good to make sure you have some food inside your stomach as well. So a good charcuterie board, some cookies that may complement whatever flavor you're drinking. And like I said, the one thing I'm really excited about this holiday season is the Santa Hat Martini, and I think they pair really nicely with a nice charcuterie board or some coconut cupcakes.
Why she left Real Housewives of Atlanta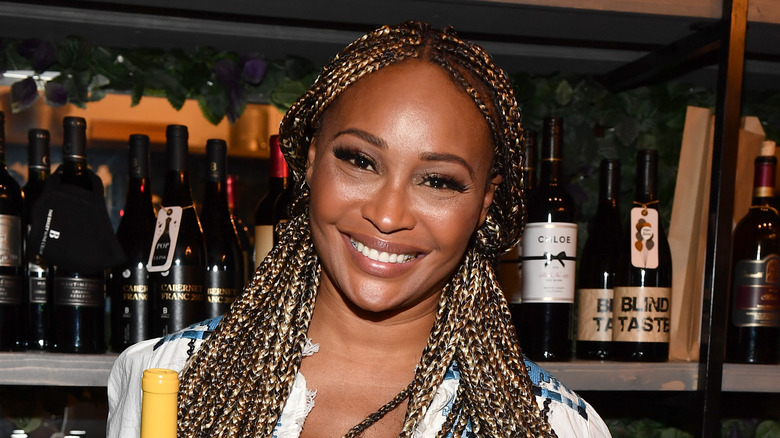 Paras Griffin/Getty Images
Moving onto other things, you recently left "Real Housewives of Atlanta." So what made you decide to sign up for "Real Housewives Ultimate Girls Trip"?
Well, honestly, I had already signed up for the "Ultimate Girls Trip" before I decided to leave "Housewives." That was already in the making; it just didn't come out until after it was announced that I was no longer going to be on "The Real Housewives of Atlanta," that I had decided to start my next chapter. And for me, just leaving "The Real Housewives of Atlanta" for me, it was just time and the right time. I felt like it was for me. I've been on the show for 11 years. It's been amazing. The platform has been amazing. And I just kind of felt like, honestly, not only did I need a little bit of a drama break to focus on some other things that I want to do, such as acting, such as hosting, such as creating my own projects, focusing on my school, the Bailey Agency School of Fashion — I want to make more time for that to help create superstars.
For being in front of the camera for so many years, it's kind of nice to do both right now. And I'm very excited to develop and direct and executive produce some television shows of my own where I'm not necessarily in front of the camera anymore.
So [I'm] expanding my horizons. I feel like I've pretty much had a full-circle moment for now on "The Real Housewives of Atlanta." I got married on my first season. I got married on my last season. Tie it up in a bow, and let's focus on some other things for a while. But I never say never. I never say never, but not right now.
She befriended Teresa Giudice on the Real Housewives Ultimate Girls Trip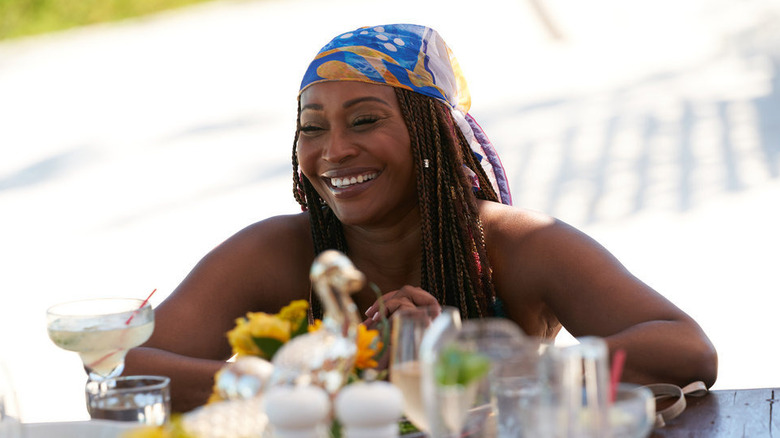 Karolina Wojtasik/Peacock
Well, it sounds like quite a journey. So on "Ultimate Girls Trip," was there anyone that you were looking forward to spending time with?
I think I was the most curious about getting to know Teresa Giudice because I feel like, out of everyone in the group, out of all the ladies that attended the trip, she was the one that I knew the least about. I only knew of her personality, really from the show. We do have mutual friends in common, and we actually have gone to dinner before ... We had gone to dinner before with a mutual friend, but we still didn't get to know each other. I feel like Teresa's been through the most out of all of the ladies. I mean she went to prison, I mean, like that alone is something very hard to deal with and to overcome.
And the way she overcame all of the issues that she was dealing with or has dealt with was amazing to me because she had to deal with them privately. And she also had to deal with them publicly and on the show. So I just think there's a certain amount of strength a person has to have to overcome so many obstacles like that. To leave her children, I mean, I have so much love and respect for her. She actually ended up not only being the person that I wanted to get to know the most, [but also] the one that I actually bonded with the most. And we are great friends, and we'll be friends forever as a result of the "Ultimate Girls Trip."
So what was it like filming with the stars of the other "Real Housewives" shows?
Oh, it was great. You know, of course, there was drama, but you know, what I loved about being asked to be a part of the first "Ultimate Girls Trip," I just knew that it was something that the fans had been wanting for a really long time, and not even just the fans. Even as a Housewife, I've always been curious about what it would be like to mix it up and have different Housewives from different franchises in one house together.
So yeah, being asked to be a part of the first one was really, really cool. And I really enjoyed getting to know all of the ladies, even the ones that I bumped heads with or I had a disagreement with. I think at the end of the day, I feel because of that trip that I will forever be bonded and have a connection with all of those ladies.
Despite the drama, she considers the Housewives a sisterhood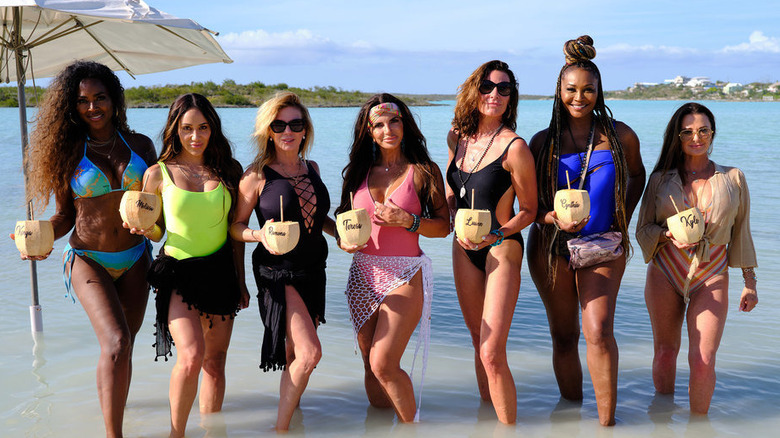 Karolina Wojtasik/Peacock
So what were the best and worst parts of filming?
I think the worst part was we had to do a lot of episodes in eight days. Whereas opposed to like three or four months, like we shot morning, noon, and night. So it was a lot of work and not a lot of downtime to just reboot and reset. And I think the best part was just being in Turks and Caicos. I mean, the island is so beautiful, the house that we stayed in was so beautiful.
We went to so many amazing restaurants. We rode horses in the ocean. We did so many fun things. You know, we got to really know each other over my Bailey-cue, just asking some really tough questions. And then also we got to have a lot of fun. A lot of the ladies are very competitive. I also hosted along with my Bailey-cue, I hosted a Bailey Olympics and just having fun together and just getting to know each other on a different level.
You know, we were able to break the fourth wall on this trip. So there were things that we talked about that you wouldn't normally hear us talk about on the regular "Housewives" franchise, such as how did you get cast on the show and what was that like? And, how did you feel ... Just asking questions that aren't covered on the show that you might have read in a blog or saw on social media. Just being able to really just not worry about the show and just be able to have the conversation.
That sounds cool. Is there anything that you think you'll miss about not being on the show next season?
Yes, I'll definitely miss the cast. I mean, again, being a Housewife, it's really crazy because you do have a lot of ups and downs with the ladies, and one season you may be closer to someone and then you may not be close to them at all the next season. Or you may not even be friends with them next season. But I think at the end of the day, it's still a sisterhood. Like there's no way I can erase 11 years of my life. Like I think I'm forever bonded to the "Real Housewives of Atlanta" franchise because I have so many memories. So, it's been such a big part of my journey. So I'll miss just being a part of it, but I'm excited to just kind of sit back and watch the show and enjoy the show for now.
We'll see what happens ... we'll see what happens later.
Cynthia Bailey shares her favorite RHOA memories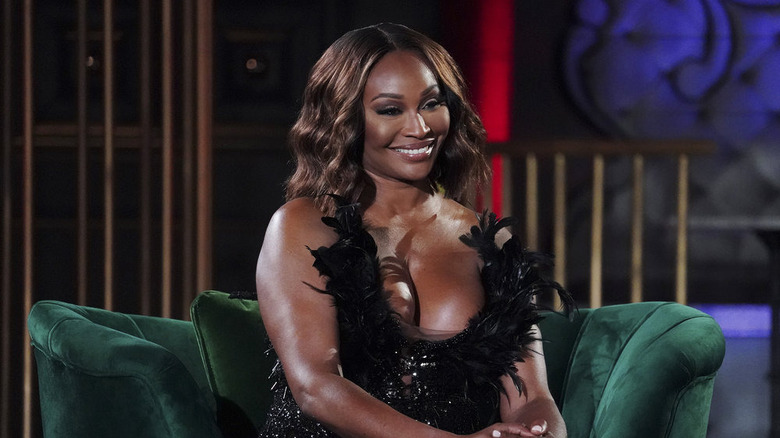 Heidi Gutman/Bravo
Do you have any favorite moments from being on the show? Favorite memories?
Yes, I do. Well, I have a couple. Getting married on the show was a favorite, of course, because I married my now-husband, Mike Hill. And I finally got my happily ever after, and you know, he's my best friend. So I was excited to share that moment with the fans. I also really loved the moment where my daughter came out on the show as fluid — Noelle. That was a really important conversation for us. And it really affected a lot of the fans that watched the show because there's so many parents who have children that are fluid, so that was a big moment to share that conversation on the show. I thought it was important for her to create her own narrative in terms of how she wanted to put that information out there.
You know, as a reality star, we don't have a lot of privacy, even our children. So if she is living a certain lifestyle off the show and you know, the world, like the blogs and all of the other media outlets, [is] privy to that, it almost feels like we're hiding something from show. So it's always just really good as a reality star to just put it on the show, just be transparent. And that way, you can tell your own story. 
And my other moment that I'm super proud of is when I had my fibroid surgery, UFE, uterine fibroid embolization. And that was an important moment because so many women suffer from fibroids, and at the time, the producers weren't really sure if this was something people really cared about. And now I cannot tell you how many women have come up to me and thanked me for sharing that moment on the show because a lot of women didn't really talk about that.
Celebrities didn't really talk about fibroids. It just wasn't like a cool thing to talk about. It was kind of one of those things that you just kind of didn't talk about. It was like a secret or whatever, and not only do I talk about it, I continue to talk about it. I talked about it then. I brought it to the forefront and I am still having those conversations with an organization called Fibroids USA, where I still make sure that I have a platform to continue to encourage women who are suffering with fibroids to know their options and get the help that they need to really honestly get their life back.
Fibroids can have such an impact on your physical and even mental health in a lot of ways. Because of fibroids, a lot of women suffer from depression and they're anemic. I mean, it just goes on and on and on. So yeah, those three moments were probably my best moments, but I've had so many moments on this show. Oh my goodness, I opened up my school on the show, the Bailey Agency School of Fashion. I opened up my wine cellar on the show, the Bailey Wine Cellar.
Wow. I mean, it's just too many to — I could go on and on and on. It's been an incredible journey.
Would she ever return to RHOA?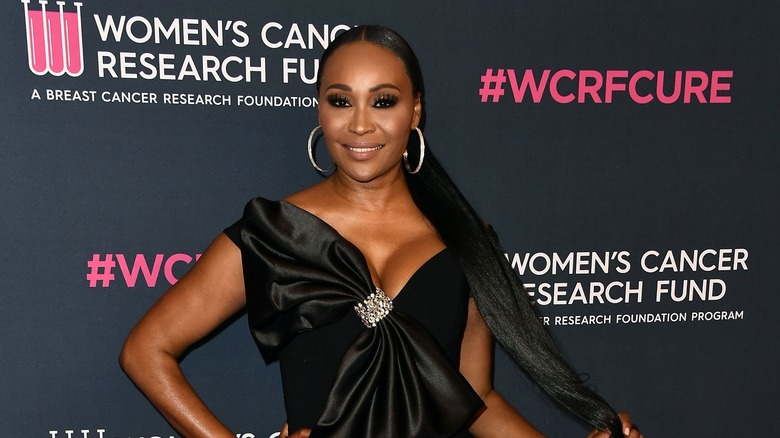 Frazer Harrison/Getty Images
A few moments ago, you said that you were happy to be done with the show for now, but does that mean you'd be open to returning to "Real Housewives in Atlanta" in the future?
I'm not closed to it, but I definitely am enjoying my time focusing on other television opportunities right now. I just want to focus on doing something ... I just want to focus on doing TV in a way that is a little less drama for me. I just need a drama break. I've done it consistently for 11 years.
Understandable.
Yeah, I just need a little break. I mean, my acting career is going very well right now. So the only drama you'll see for a while is me playing a character that is bringing drama, not real-life drama, so that I'm fine with. 
Check out https://www.seagramsescapes.com/recipes/ for the Santa Hat Martini and the Granita Sparkler for New Year's Eve and more, great for all entertaining occasions this holiday season! "The Real Housewives Ultimate Girls Trip" is available to stream now on Peacock.