Here's How The Queen Will Spend Christmas This Year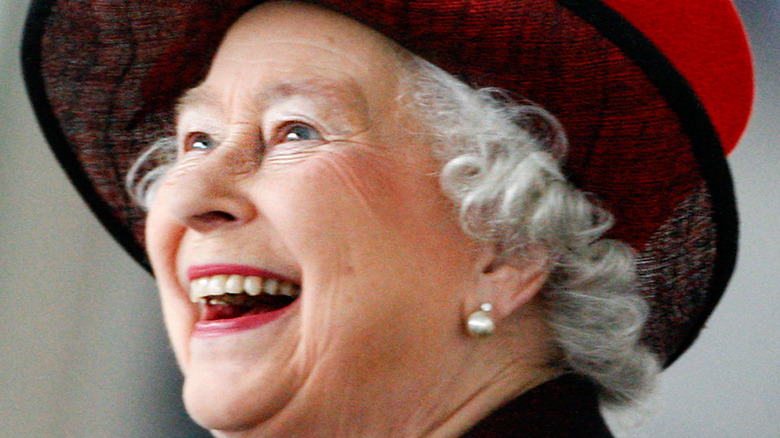 Alessia Pierdomenico/Shutterstock
Queen Elizabeth is taking the COVID-19 pandemic seriously and has proven so by changing her Christmas plans multiple times. The monarch, 95, announced last week that she had canceled her annual Christmas luncheon, which would have included around 50 members of the royal family gathering for a meal together to celebrate the holiday season (via BBC). However, the queen reportedly thought that the gathering was too risky amid the spike in COVID cases. However, Elizabeth is still planning to see her family on Christmas Day, per The Sun.
The outlet reports that Prince William, Kate Middleton, and their children have canceled the remainder of their holiday festivities so that they can safely spend the holiday with the queen. Other members of the royal family such as William's father, Prince Charles, his wife Camilla, Princess Anne, and Prince Edward and his wife Sophie have also committed to canceling the rest of their plans in order to gather safely around Elizabeth as she prepares to spend her first Christmas without her beloved husband, Prince Philip, who died in April at the age of 99.
However, the queen has made another big change to her Christmas Day plans, which could be a bit of a shakeup for the royal family, especially where William and Kate are concerned.
The queen has moved her Christmas celebration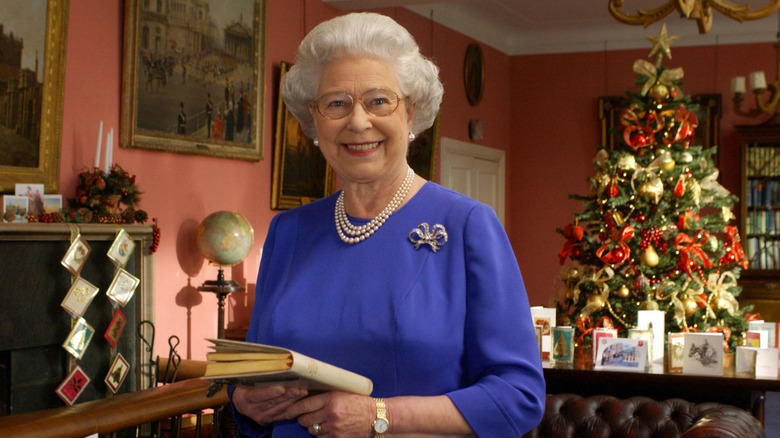 Anwar Hussein/Getty Images
According to The Guardian, Queen Elizabeth has officially canceled her plans to gather with the royal family at Sandringham in Norfolk. Instead, the queen has opted for a slimmed-down holiday celebration with the family at Windsor Castle, where she has been living since the start of quarantine. Sources reveal that the appropriate measures will be taken during the family's celebration to keep everyone in attendance safe. While members of the royal family are reportedly set to join Elizabeth at Sandringham, the move to Windsor may have put a damper on Prince William and Kate Middleton's holiday plans.
Royal expert Kerene Barefield tells Us Weekly that the queen's staff had a backup plan for the holiday celebration to be moved to Windsor Castle, and are likely ready for the gathering. However, William and Kate, who often spend the holidays at their home Amner Hall in Norfolk, may opt not to show up to Elizabeth's holiday gathering now that it's being held at Windsor. "That will be further away from them than if they're in Sandringham, [which is] just a stone's throw [away from Norfolk]," Barefield stated. "So yeah, they may not [attend], if it's at Windsor."
It seems that the royals have a few things to figure out before their holiday festivities, but with Prince Harry and Meghan Markle not attending the celebration, many fans are hoping that William and Kate will find a way to spend some time with the queen.