Will There Be Another Spice Girls Reunion?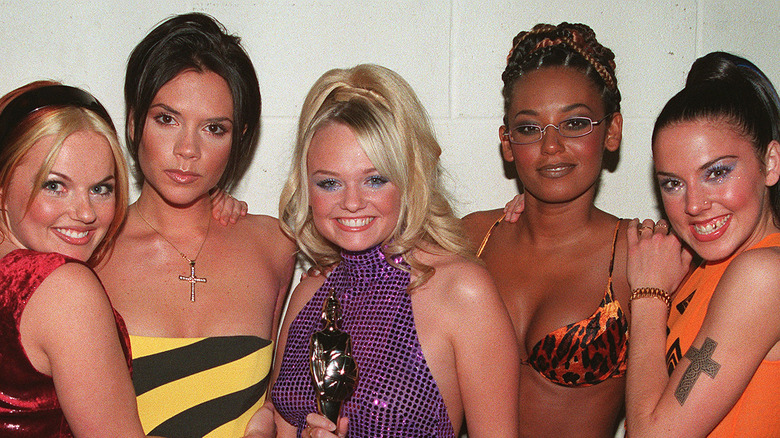 Dave Hogan/Getty Images
Prior to COVID-19 affecting tour plans for many artists around the world, the Spice Girls had considered embarking upon their third reunion tour. The iconic all-girl pop group toured around the world during a reunion tour between 2007 and 2008, and again in 2019, according to People. "[W]e were kind of in talks last year, but then COVID hit, so that kind of pushed everyone's plans, like AWOL," Melanie "Mel B" Brown (formerly known as Scary Spice) said on the BBC Channel 4 talk show, "Steph's Packed Lunch," per The Sun.
Despite the success of both reunion tours, Victoria Beckham (formerly known as Posh Spice), skipped the 2019 reunion tour, which seemed to cause somewhat of a rift between herself and other members of the Spice Girls. "We did our last tour and Victoria respectfully ducked out, and you have to respect when someone doesn't want to go on tour," Brown said on "Steph's Packed Lunch," per The Sun. "I've already said, 'Yeah, I'm upset.' I still am a little bit. But it is what it is and us girls, we all support each other no matter what. But yeah, it is disappointing."
"It took me a lot of courage not to go on tour with the Spice Girls again, but to be the one who says, 'You know, I'm not doing it because things feel different now than they used to,'" Beckham told Vogue Germany in 2019, per Harper's Bazaar. "I'd rather concentrate on my family and my company."
The Spice Girls are hoping to embark upon a tour soon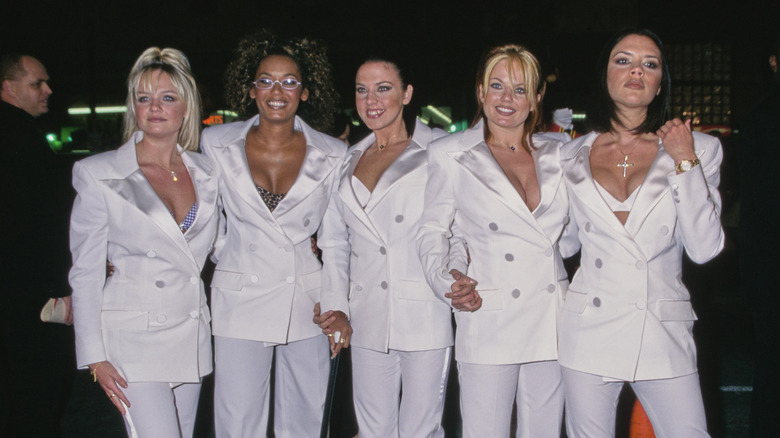 Michael Ochs Archives/Getty Images
Despite the fact that a reunion tour might seem out of the realm of possibilities in the COVID-19 era, at least four out of the five members of the iconic all-girl pop group, the Spice Girls, are open to embarking upon another reunion tour — perhaps in the United States. On Monday, Melanie "Mel C" Chisholm told Howie Mandel that she had been speaking to three other members of the Spice Girls — Melanie Brown, Geri Halliwell, and Emma Bunton — about embarking upon another reunion tour at some point in the future during an appearance on "The Ellen DeGeneres Show." "We are talking about it constantly," Chisholm told Mandel, per People. "It was always the plan. We did these amazing stadium shows in the U.K. islands two years ago. It was the best thing we've ever done. The creativity was so incredible. We had the best time. But we've got to come back. Because we love the U.S. Our fans here are amazing."
Surprisingly, Chisholm hopes to bring Victoria Beckham back for the future reunion tour. "At the moment, it's only the four of us," Chisholm said during an interview on People's television show back in October 2021. "We're working on Victoria. She might be sucked into the idea at some point."