Harris Faulkner's Fox News Teleprompter Fail Is Beyond Cringeworthy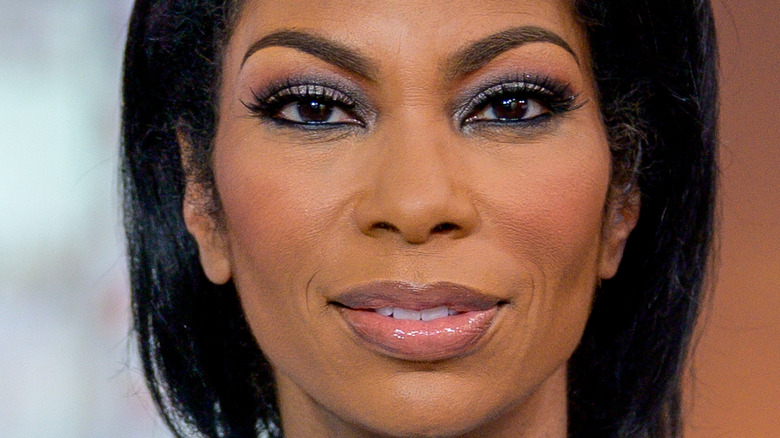 Roy Rochlin/Getty Images
The Fox News network has had its fair share of blunders over its 25 years on the air (via Deseret News). Some of the moments that occurred on-air over the years are silly, like the network doing a poll asking viewers which news network they trust the most only to come in last to their rivals, MSNBC and CNN (via Mashable).
Other instances were not as innocent. Tucker Carlson, one of the network's most popular hosts, has had a fair share of problematic behavior unfold on his show, "Tucker Carlson Tonight" (per Business Insider). He's gone on the air to say white supremacy isn't an issue, as well as telling a Teen Vogue contributor to "stick to the thigh-high boots" rather than write about former president Donald Trump.
While the network has struggled its way through controversies, it continues to have a strong base who tune into the shows every day. Now, a Fox News host is making headlines for yet another blunder, but thankfully, this one isn't as intense as the Carlson missteps.
Faulkner had a short-lived blunder while in front of the camera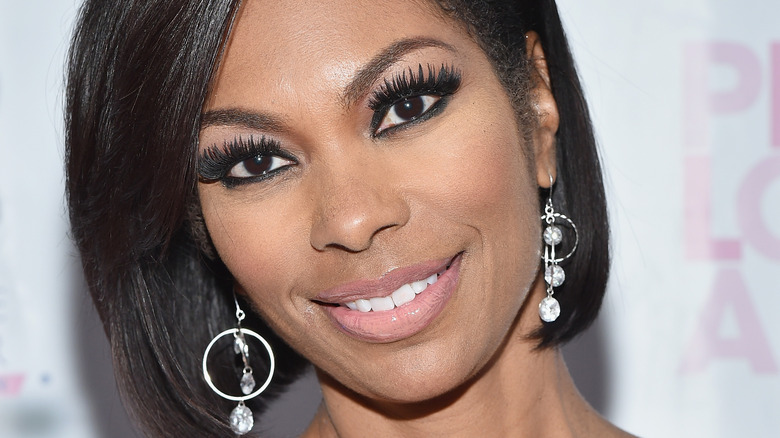 Mike Coppola/Getty Images
Fox News host Harris Faulkner has had her fair share of blunders throughout her career. One of her most notable mistakes occurred when she was interviewing former president Donald Trump in March 2021 (via Yahoo! News).
During the conversation, Faulkner told Trump, "This has just happened now, and I want to double-check this with our producers. The DHS secretary, Alejandro Mayorkas, has resigned, Mr. President. Your thoughts." However, this was not true. Faulkner would then have to issue an on-air apology for the misinformation.
Now, Faulkner has found herself in the headlines again, this time for a real-life "Anchorman" moment. The Fox News host started reading what can only be described as word salad off the teleprompter in Ron Burgundy fashion (via The Daily Beast).
Her newscast went something like this. What she said was, "Las liberal da scraping jail times for juveniles convicted of felony crimes." What she should have said was, "L.A.'s liberal DA scrapping jail times for juveniles convicted of felony crimes." The good news was it was simply a tease for an upcoming segment, so it was a short-lived blunder. However, it made for some laughs on Twitter.